To get your year started with ideas on how to promote sales, we came up with an extensive list of sales ideas your small business can leverage. They can be conducted online, even without a sales team at hand, but still, help you amplify your revenue.
Why use sales promotions and offers for your business?
Why would you even offer promotions and sales to your customers?
Promotions keep your regular customers engaged and happy. This way, your customers get more excellent products, and you get customer loyalty, a win-win.
A great offer is a way to attract new customers who might come back and boost your brand recognition. Sales could be a way to attract budget-conscious customers or just tip their interest towards purchase if they weren't sure before.
The FOMO effect can lead to more sales, so you might end up making more profit than you would usually get. 
Activate dormant customers
Have those customers who bought from you ages ago? See if a promotion can wake them up.
Create demand for a new product or service
A sale can be useful not just to clear your inventory but also to help you interest customers in your new products. A time-limited discount can pique interest and turn some heads to a service or a product you're introducing.
How to effectively promote sales at a small business with special offers?
Your sales promotions will be more effective if you start with preparation.
Know your target audience.




Get as much information about your customers as you can. Send a survey or ask a quick question with

push notifications

. The more you know, the more effective your promotion will be, and you can focus deals on those who'll be interested. Your insights will help you be more specific with your targeting, choose the right demographic group to benefit from your offer.

Set attainable goals.




Clearly defined and realistic goals aren't just a part of your New Year's resolutions. When planning a marketing campaign, you should set clear objectives to see what's working for your business, as no solution fits all. For instance, you can start with questions about what you're trying to achieve, 
Are you focused on retaining customers or attracting new ones?

Are you interested in raising the average amount spent per purchase or getting your customers to purchase more often?

Do you want to activate dormant customers, ones who have probably taken their business elsewhere?
     3.   Add a pinch of marketing to your promotion
To have a successful promotion, your customers should be well aware of it. Promote it in-store, on your small business website, social media, email newsletter, and push notifications. If it's a big one, you can send a message before the sale, during the sale, and right before the end of the sale to get those who were wavering whether they should make a purchase.
Additionally, try a competitor analysis tool to know how your competitors build their sales strategies. 
Best

sales promotion ideas for small businesses 
To help you get to increase your brand awareness and raise sales, here are sales promotion ideas:
Promotions ideas to increase sales
Buy one, get one promotion
Offering two of your popular products at a reduced price for a short time will help you create FOMO and boost sales. It can also help you get rid of stock faster. Such promotions are created to increase your profits. Say, you sell a product that costs you $5 for $15. With buy one, get one promotion, you can sell one at full price minus cost for two items, so you'll be earning $5. If you just offer a 50% discount, you'll be making $2.50. 
Buy one, get one deals also work for services. You can offer deals on consultation or a coaching session to liven up a slow season. 
You can see free samples being used by businesses like Costco, usually with foods. This marketing tactic can be used to draw your customers' attention to the products they haven't considered buying before or when introducing new products. People like trying things out before buying, so you can provide samples if your products allow it. Samples work best with foods, spas, or makeup products.
Take a look at the promotion from Active Skin.

The company gives away a peel to complement other products for a purchase above $99. The consumers might spend more even though they came just to grab a skin mask for $25, or they might simply enjoy a gift and come for more, as the complimentary gifts are rotating, which makes it a little extra exciting. The deal can be shared in a pop-up or simply built-in on a website so that it is seen straight away.
Offer a discount that applies to a specific age group or profession. It's a source of your monthly marketing ideas to promote specific products. For example, you can offer back-to-school promotions in September or offer a discount for dog owners in August for National dog day. 
Create your content calendar in advance, considering national holidays and awareness days for the groups you're targeting, to plan your promotions. You can combine this tactic with content for a specific holiday and direct people to your website with SEO and ads to eventually convert website traffic into sales.
Add a promotion to your Google my Business account
Google my Business is a tool that lets you manage and optimize your Google business profile. Without it, you won't be able to claim your business and make any changes. You can also create posts to provide your potential customers with the necessary and relevant information. Your posts will show up near the top of the Business Profile on Google Search and Maps, as well as with all other posts in the "Updates" tab.
The View Offer button will be automatically included in your offer, so you only need to add the information:
title (a must-have)

start and end date (a must-have)

photo or video

description

coupon code

link

terms and conditions
Google my Business promotions will let you reach customers who find your business on Google Maps or when performing a local search — those with the highest intent.
Banks successfully use the cashback strategy because it makes it easier for consumers to spend their money, as they're getting some of it back. Cashback programs can help you increase customer loyalty, which brings us to ideas that drive repeat business.
CVS ExtraCare program allows members to earn 2% back in ExtraBucks Rewards every time they use their loyalty card. The 'extra bucks' points can be used on products at CVS.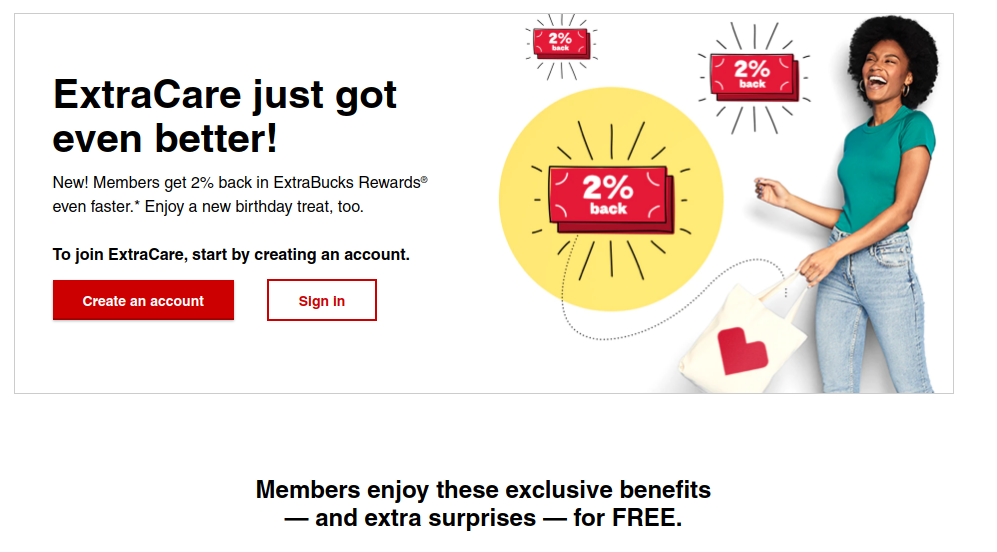 There's also a catch. If customers do not spend $50 on qualifying purchases or reach a minimum in reward points, they won't be able to enjoy the cashback system. 
Flash sales will help you put your customer into a now or never mindset. For instance, below is a 24-hour offer that lets them sell more quickly.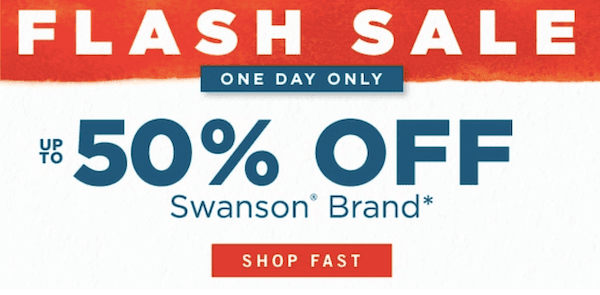 Such deals attract both new and returning customers, as everyone loves a discount. You can promote your flash sales on your website, social media, push notifications, emails to maximize the reach.

Luckily, there's a constant season rotation, so it's a never-ending list of promotions for festive-themed deals. Here's an example of taking advantage of a National Dog Day by BarkBox.
In their email, they playfully offer ways to celebrate and then a discount to use on a special day, even if it's the first time you hear about it. 
There are many deal types you can use: 
store-wide discounts

percentage-based discounts

bulk purchase discounts and more
Promotions ideas to raise brand awareness
Get together with a fellow brand to make a joint sales promotion. You need to bundle up the services or products together and cross-promote them. This way, each brand will get noticed by a new audience, increase its reach, and get free promotion. When new customers see you, they might not buy on the spot, but it'll be easier to convert them when they come across your ad or your social media profile.
Here are some tips for a successful promotion: 
Stay close to your niche. There's no point in partnering up with a fashion influencer or a SPA brand if you have a tech startup. Unless you create beauty devices, that is. 

Promote your promotion. Send

push newsletters

with discounts to your subscribers to let them know about your bundle. 

Use content for cross-promotion. You can run up an ebook, guest posts, or product inclusions.
People trust recommendations from friends, so why not use them to make some profit. You can either give a discount for a referral or only when a referred customer makes a purchase. To make the most out of this tactic, you can limit referrals necessary to get a discount. For example, you can offer a 30% when a person makes five referrals. 
Here's an example of a referral program from a pet sitting company.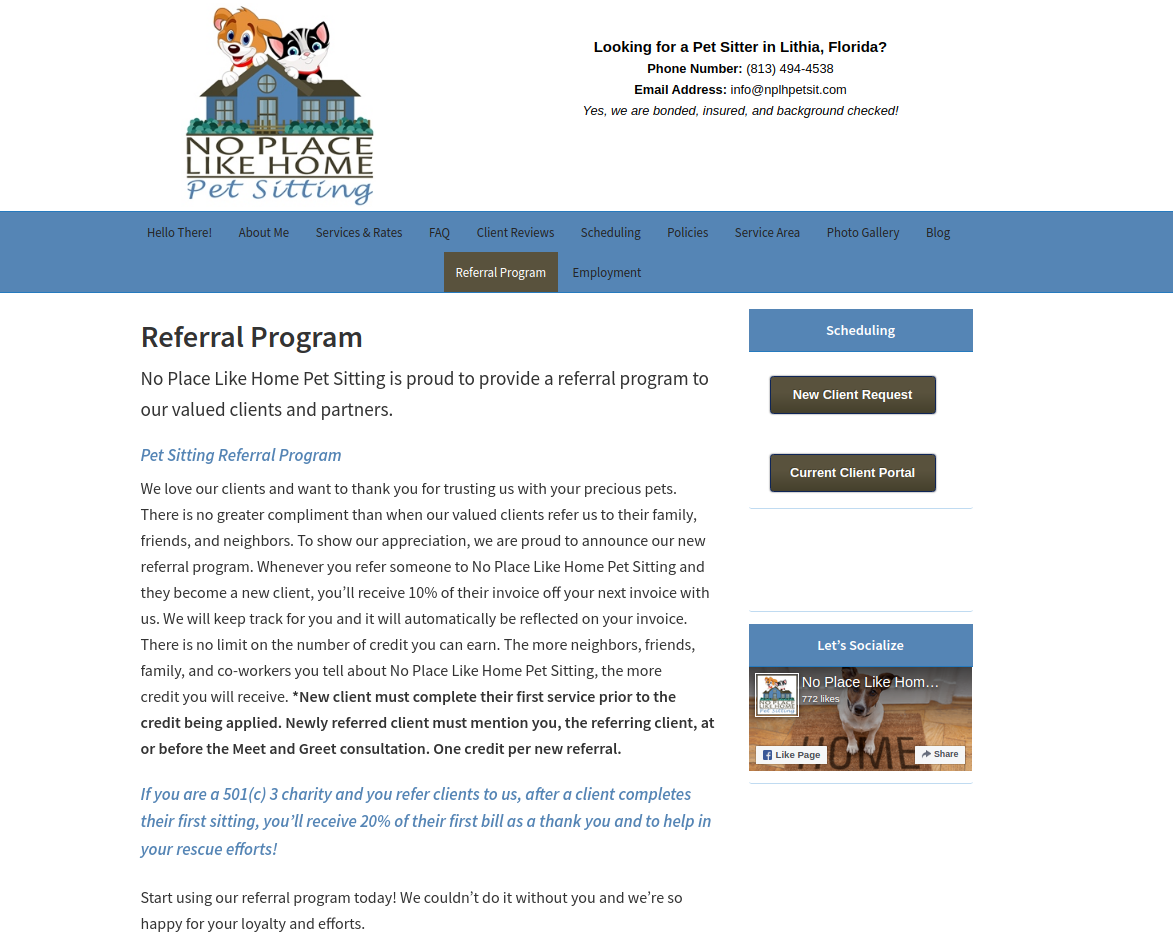 They offer discounts for referrals, but only after a new customer actually orders their services. This way, they make a profit before giving out discounts.
A contest on Facebook or Instagram is a way to get more followers and increase user engagement. Stats say that well over 90% share information about a contest immediately after they sign up when sharing is required, and over 50% of users share the contest with their friends saying they should take part too. Usually, users are required to tag a certain number of people or share their posts to stories to enter the contest. 
Here's a giveaway example from Equator Coffees that requires tagging people and following all the partners, which is excellent for cross-promotion.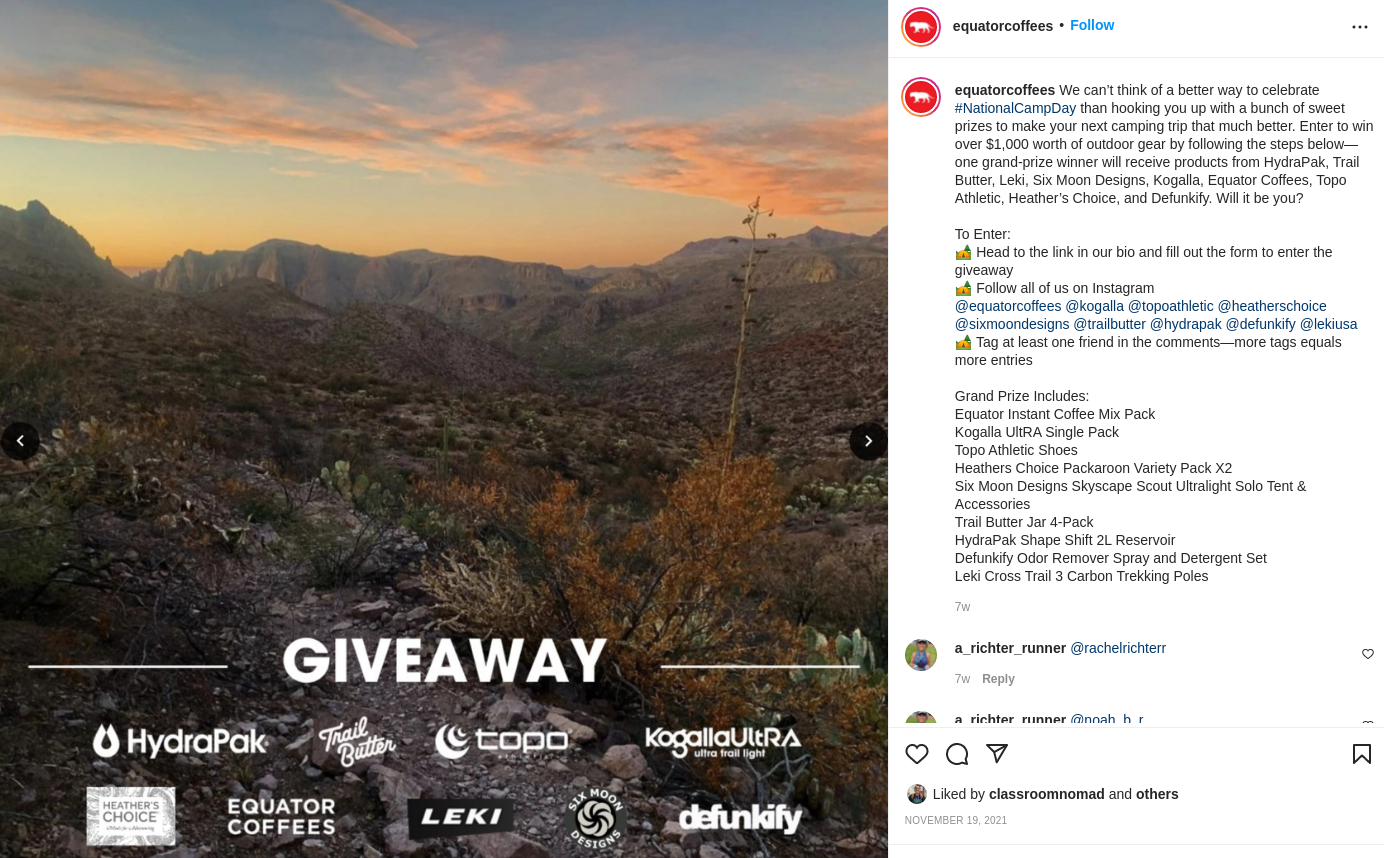 Make sure to mention that only active and real accounts are eligible for winning. This way, you won't have to deal with being shared by accounts with zero followers or even bots.
Here's an example of an online competition from Starbucks. Every customer got to enter a competition for every purchase they made. The winners got reward points in the Starbucks app.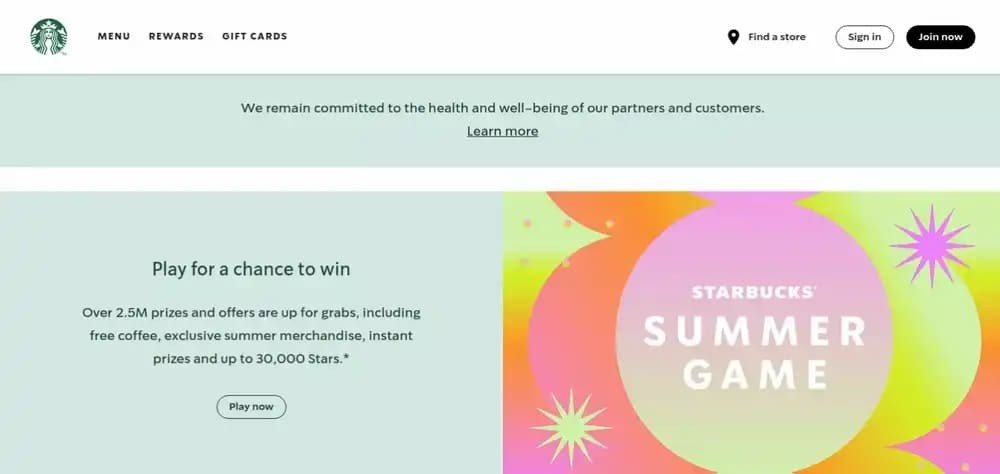 Promotions ideas to get customers to return
There are multiple strategies for loyalty programs:
offer multiplying loyalty points after purchase for a limited time

set a 'lump sum' to enter the program to promote purchases

offer punch cards that make customers eligible for a special offer after a certain number of purchases
Your punch cards might as well be an app or just a virtual bonus point system. For example, Starbucks lets you get a free coffee when you collect 25 Stars, app reward points.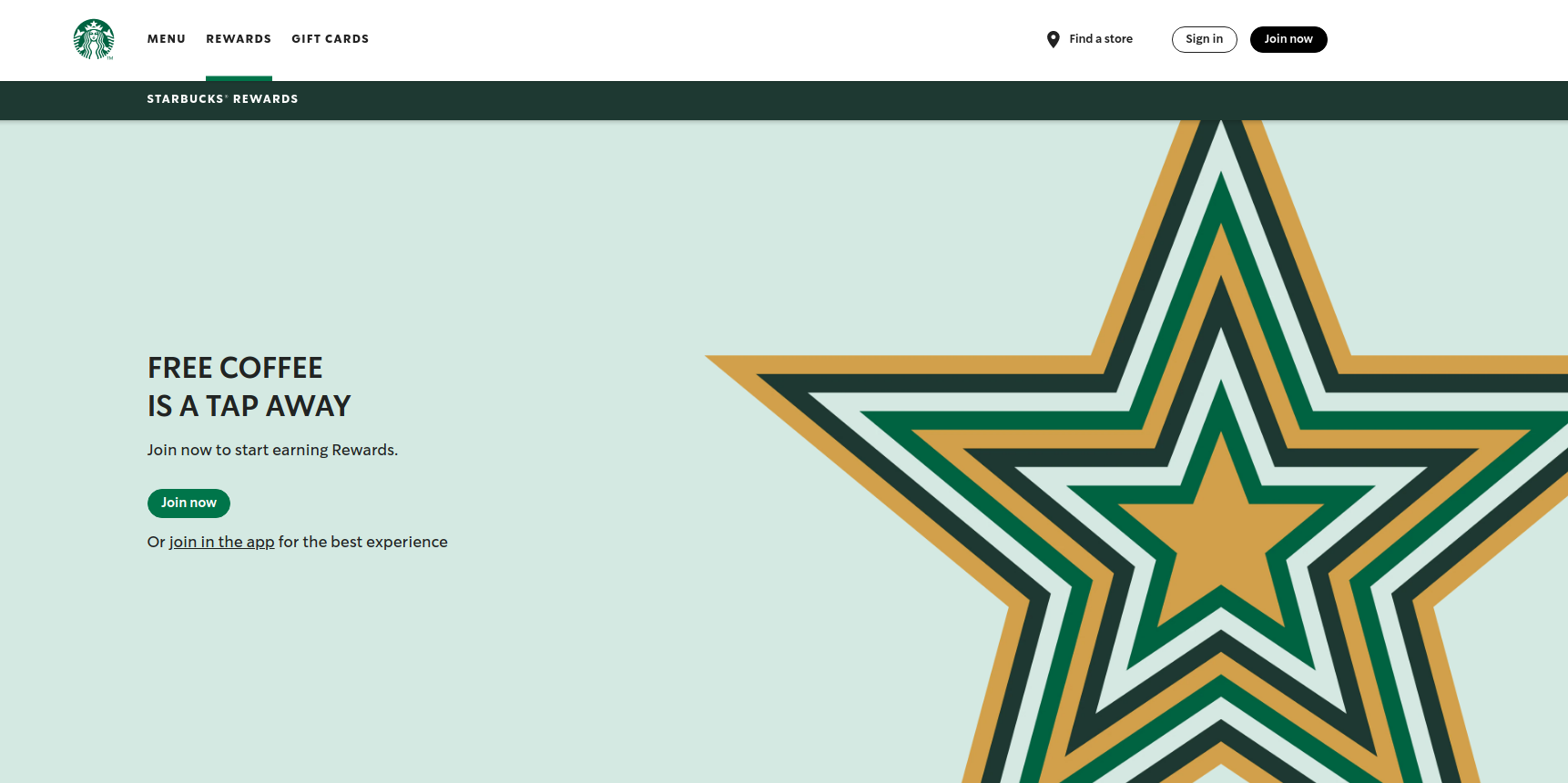 Whatever strategy you employ for your loyalty program, make sure people feel lucky to get in, thanks to an exclusive club vibe.

Reach out to old customers
Get back to customers who haven't bought from you in a while on a regular schedule, either with emails or push notifications and some type of 'We miss you' message packed with a promotion. Staying in touch will also let you tap into the customer lifecycle marketing and get your trusted customers to advocate your brand and recommend it to people they know.
Extra costs are one of the top reasons for cart abandonment, so eliminating them can result in more customers returning for purchase, as it'll be a competitive advantage. Get rid of the friction to eliminate hesitation, which can be present even if a customer has previously bought from you.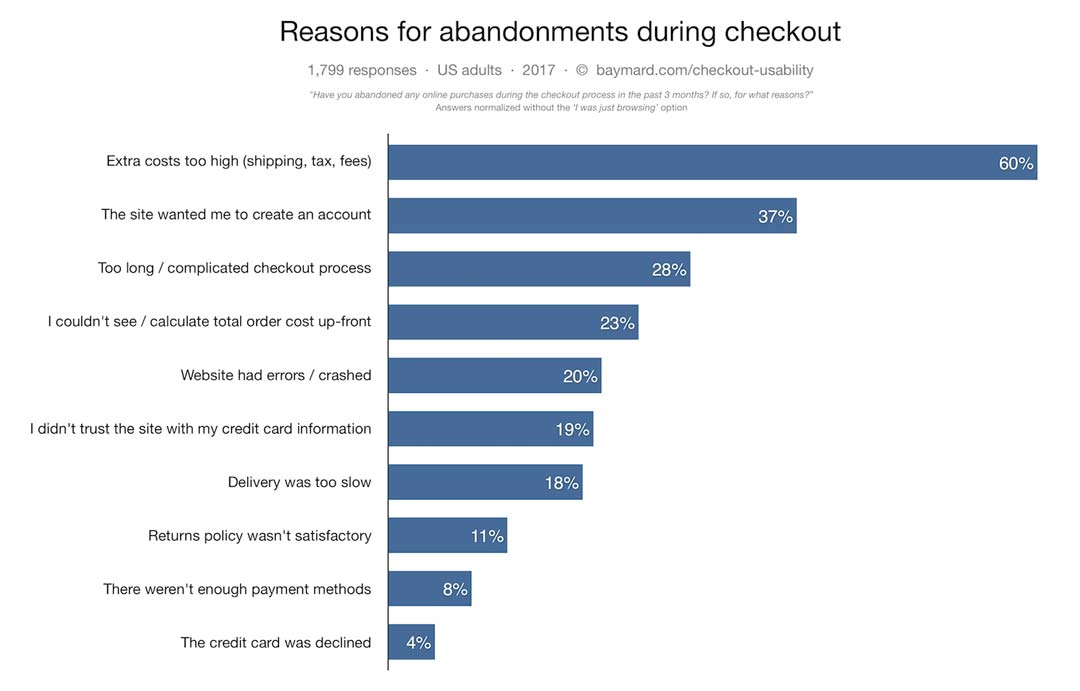 Free shipping might come on condition. For example, you can offer free shipping for orders over $50, just like Swanson Vitamins below.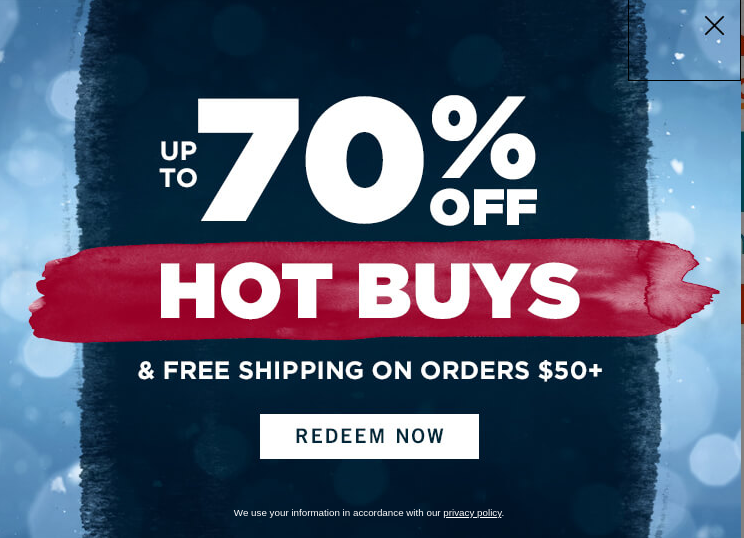 You can include conditions into a pop-up or even send it as a push notification if it's a time-sensitive deal. 
Instead of going for dropping prices, you can offer customers upgrades. Offer them a 'premium' tier at a 'basic' price, or include a complimentary service as an upgrade. Additionally, this tactic will help you stand out when every other website offers discounts. 
Affiliate programs are a way to drive sales, as 75% of shoppers will visit at least non-retail websites before making a purchase decision. People are interested in hearing different opinions before making a final decision, especially from people they trust. That's where affiliates shine. Based on the affiliate's size, you'll be tapping into a new audience, and they'll be promoting you. You can start your affiliate program or contact the affiliate website and offer them to feature your product.
If you're already collecting information on your customers, you might as well make them happy about it. Don't just offer a generic sales deal; provide a personalized discount to top customers based on their purchase history or their information. Here's an example of Spalding making customers feel special on their birthday.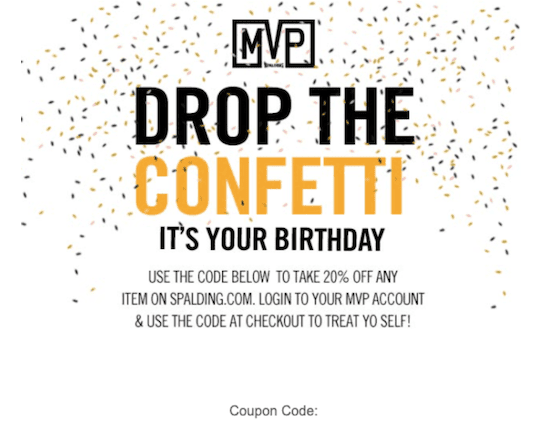 This is where you can make use of cross-selling and upselling promotions. With upsells, you can increase the average order value. 
Don't stop using one promotion only. After all, the omnichannel approach is what works best in sales. For example, you can send out a push notification with an upsell offer while rolling out loyalty and referral campaigns. 
Wrapping up:

how to promote sales at a small business
You can use promotions to drive sales, raise awareness about your brand, or even create creative ones for the sake of driving traffic to your website and getting people to talk about it. Any tactic is valid as long as you have a plan and know your audience.
Here's a complete list of promotion tactics to try:
Buy one, get one deal

Free samples

Demographic discounts

Promoting for local search

Cashback promos

Flash sales

Seasonal sales

Collaborations

Referrals

Online contests

Loyalty programs

Reaching out to old customers

Free shipping

Upgrades

Affiliates

Personalized discounts
FAQ 
How can I increase my sales quickly?
Increasing sales is the ultimate goal of any business. There are long-term ways to expand your business to new markets or enhance your sales services. However, there are also quicker ways to increase sales. You can offer short-term discounts and host flash sales. The most important trick to it is to promote it on available channels, such as push notifications, email, SMS, social media, or even giving out flyers if you happen to have a store.
How can a small business get more sales?
If you sell locally, invest time into making your Google my business account attractive. Complete your profile, add events, and answer questions in the Q&A section. This is what your customers see when they google for 'your business type next to me.' You can also reduce prices and work on your marketing strategy. It should involve social media, online presence, email or push marketing, or a mixture of them, they work great together.
What are sales strategies?
A sale strategy is a plan to position and sell your product to your target consumer or buyer in a way that stands out from competitors. This plan will usually include your positioning, competitor's analysis, goals, and actual selling tactics. The key element to success is creating your offer to find your perfect customer. Social media selling, cold calling, or offering product demonstrations are some of the many ways to sell. 
How do I make my clients feel special?
That's a no-brainer. Provide great service and stay with your customers even after closing the deal. For instance, you can offer a guaranteed service, simply answer a question on social media, or send a discount on a birthday, not a generic holiday. Your customers should always get the same approach and get the same message, employ an omnichannel approach for better results.