When looking for comfortable transportation in a city, you're more likely to call an Uber than a taxi, resulting from brand awareness at its best. People increasingly shop online rather than in-store. Even local shopping is preceded by online search, making it crucial for your potential customers to be familiar with your brand. 
What is brand awareness?
Brand awareness shows how familiar your audience is with your brand, how well they recognize it. To make for a more well-rounded concept, it's also what you're known for. Typically, brand awareness is related to the first stage of the customer path, the very top of the funnel, and it's quite an important stage. If your customers don't know about your brand, they won't consider you when purchasing. 
Why should you care about brand awareness?
Being recognized by customers isn't just about popularity, but also for your sales. Research shows that 71% of consumers are more likely to buy from a well-known brand when presented with multiple options.
Here are some brand awareness benefits for your business:
increase customer recognition

promote customer loyalty

ignite excitement for new products

improve brand perception

foster trust

easier to start partnerships with other companies and influencers. 
Before trying out different tips, choose what channels you want to use for the awareness campaigns. Hint: follow your audience.
Ways to increase brand awareness
Creating brand awareness goes beyond just adding your logo to your promo materials. It also should cover educating users about your product and sharing your values to build a positive brand image, or a negative one, as long as you know what you're doing and your audience will like it. 
Any brand awareness strategy will have the same core elements: 
Promotion




Expose your brand to your target audience using paid and free marketing opportunities.

Communication




Create a message that clearly delivers how your company stands out, what your value is.

Support




Deliver on your value's promises and help customers promote you with word-of-mouth.
These are vital for brand awareness because you need to have great service in place and a clear reason why people should choose you. 
Here are some tips you can implement to drive your brand's awareness.
Use color
Humans process images 60,000 times faster than words, so colors and images are a brain-friendly way to build brand awareness. Also, according to Forbes, color improves brand recognition by up to 80%. Colors trigger certain emotions we can come to associate with the brand. 
For example, McDonald's uses a bright and energetic combo of red and yellow, or UPS goes for brown, associated with trustworthiness. For example, here's a brand recognition color quiz from Reboot, where color associations were linked to brands using these in their visuals.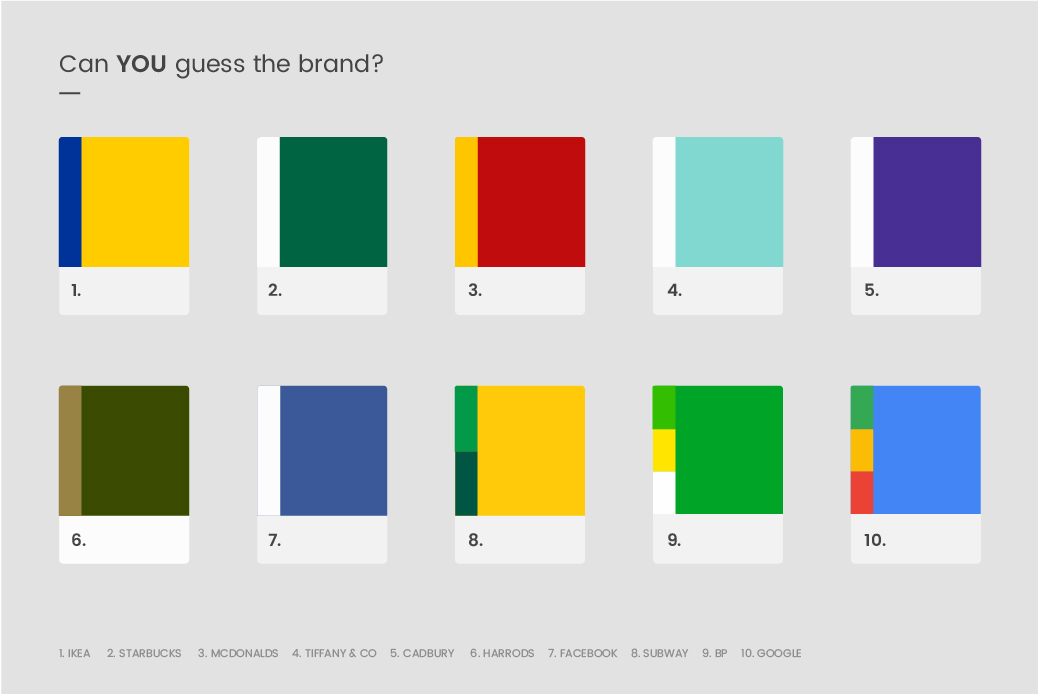 Consider what your target audience knows about you, what emotions do you want to provoke. You can go for classic associations, like green for nature and health, or build your own; just stay consistent so that your customers can easily recognize you. 
Brand awareness tool idea: Coolors helps you generate, alter and save color palettes to find your iconic brand colors.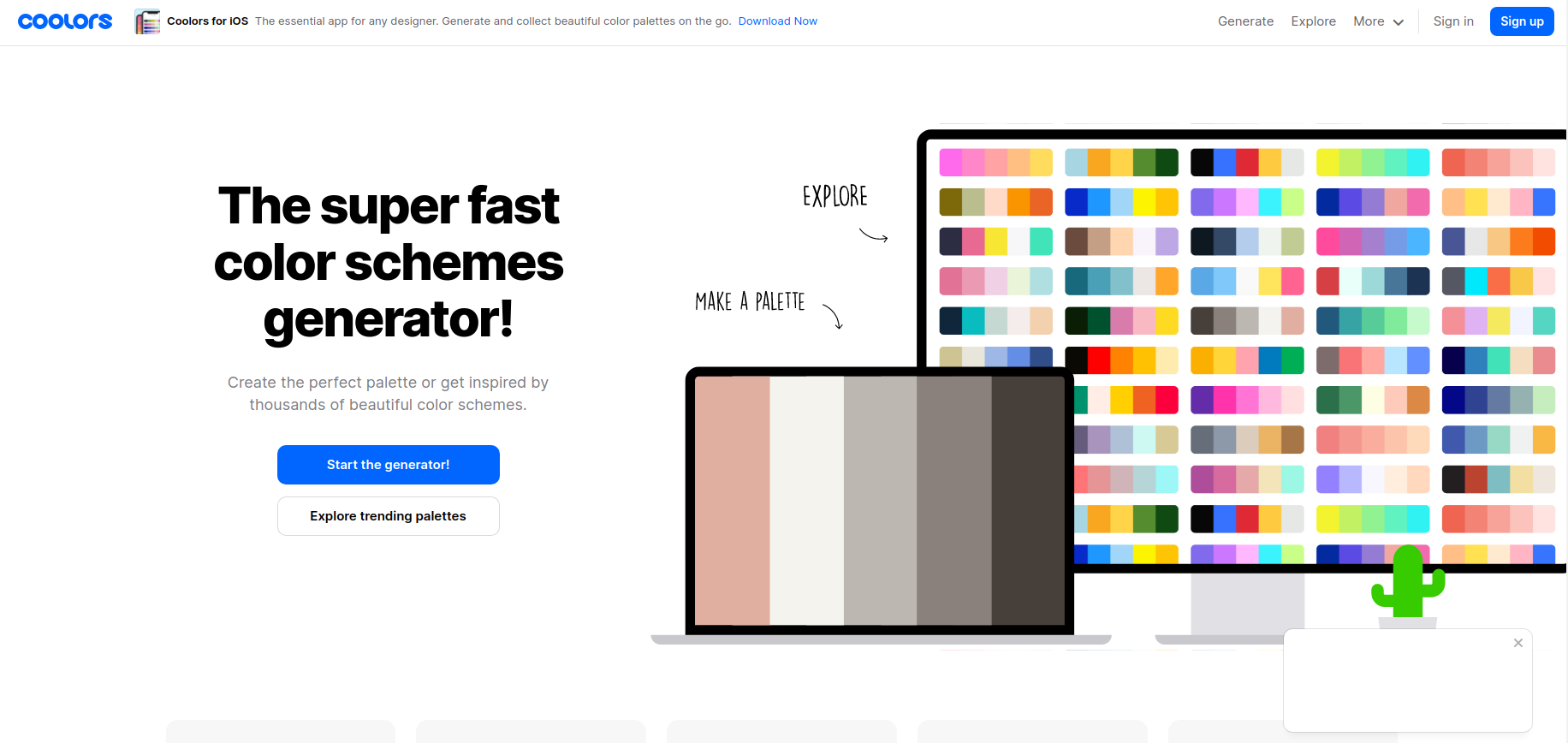 Start a referral program as a part of marketing strategy for brand awareness
Up to 49% of US consumers mention friends and family as a source that drives their brand awareness. Referral programs were used to enhance brand awareness by such giants as PayPal or Uber. PayPal grew its customer base to 100M users, and Uber's referral program had an x12 ROI, and Dropbox's referral program led to a 60% rise in sign-ups.  Of course, they provided great service and worked on improving their product, but it certainly didn't hurt.
Brand awareness tool idea: Referral factory helps automate all the processes for a successful referral program, like enrolling, tracking, and rewarding.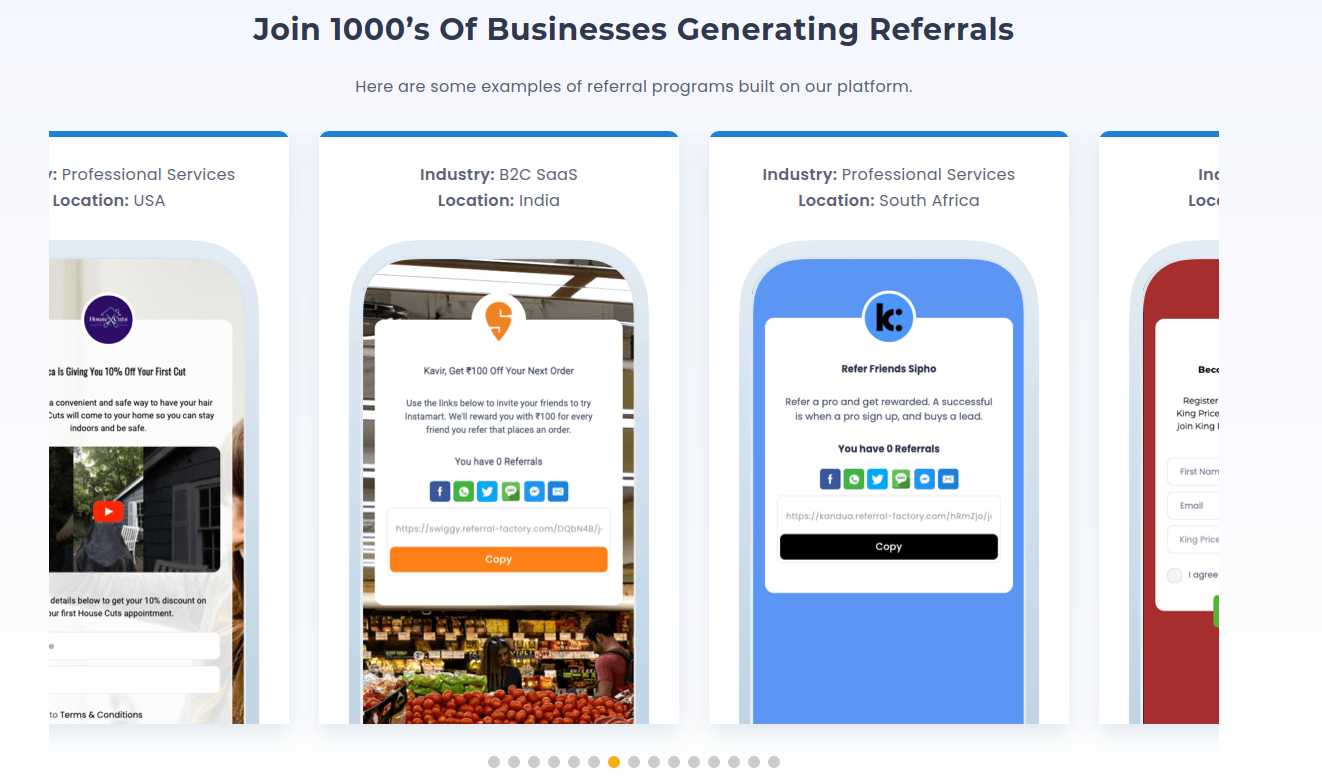 Launch a closed beta version or an exclusive discount club
According to research, 69% of millennials are driven by FOMO, and 60% make purchase decisions based on fear of missing out. In addition to increased sign-ups, you'll also be able to test the water before scaling your product. Exclusive discounts can be a way to get people talking and, well, buying. Sephora has an example of a closed reward program called Beauty Insider to drive FOMO by sharing exclusive deals.
Brand awareness tool idea: Betatesting will help you create a sense of exclusivity and test your product before scaling.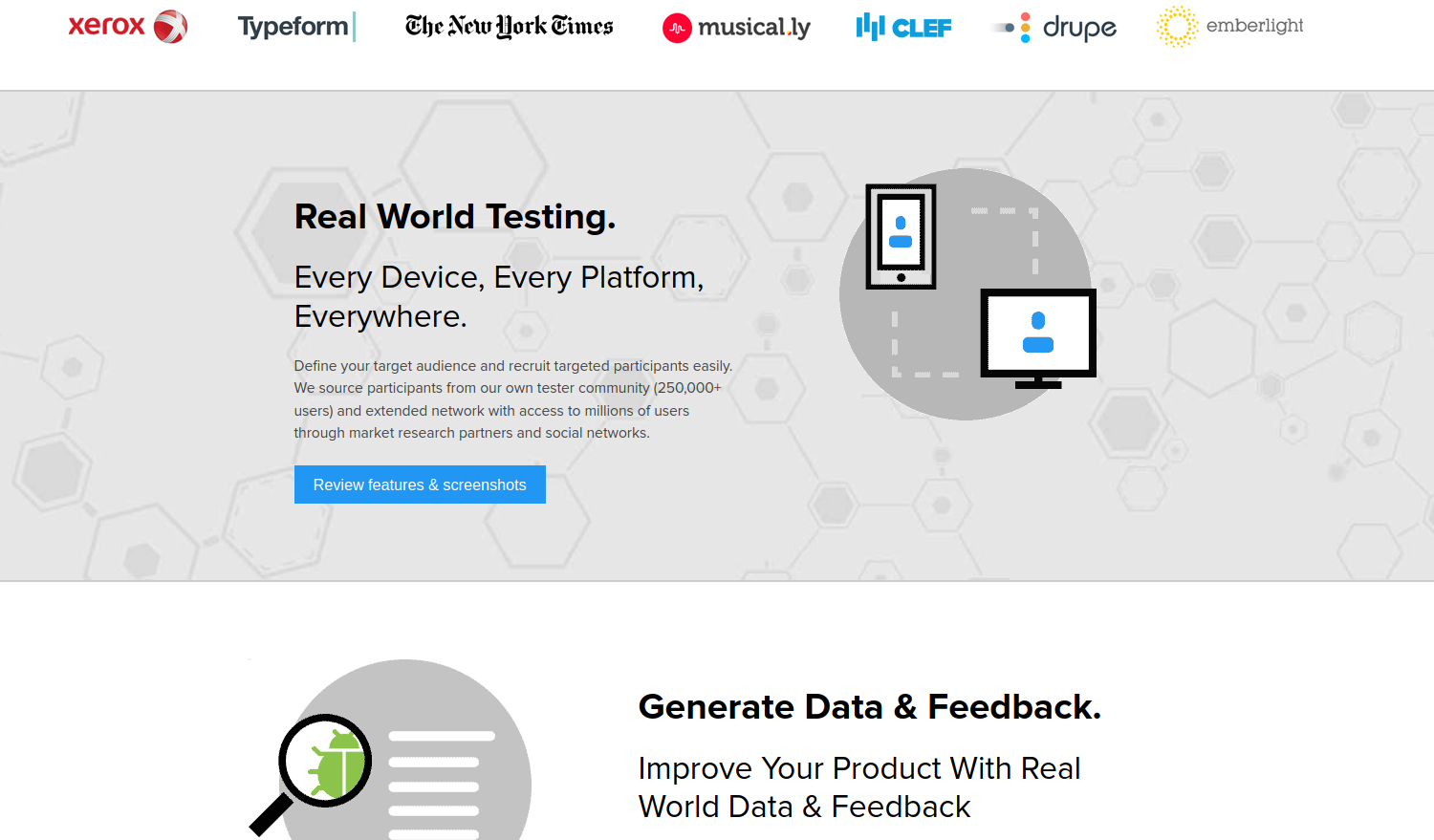 Personalize your marketing
Personalization is vital for a business today — a DMA survey found that half of the email revenue was driven by personalized and segmented emails, plus, customers actually expect it from brands. For example, Abreva, an over-the-counter medicine brand, used personalization as a tactic to boost brand awareness and saw a 41% lift in overall ad recall and a 342% boost in search interest among target audiences across Google and YouTube.
Here are some of the common tactics to personalize your marketing tactics: 
custom landing pages

retargeted cart ads

post-purchase ads, showing not just upsells, but service or a hotline 

personalized emails
Brand awareness tool idea: EnageBay is a tool that helps you create personalized email sequences that speak directly to your users. You can use personalization in other communication methods like SMS or push notifications.
Push Notifications Examples and Use Cases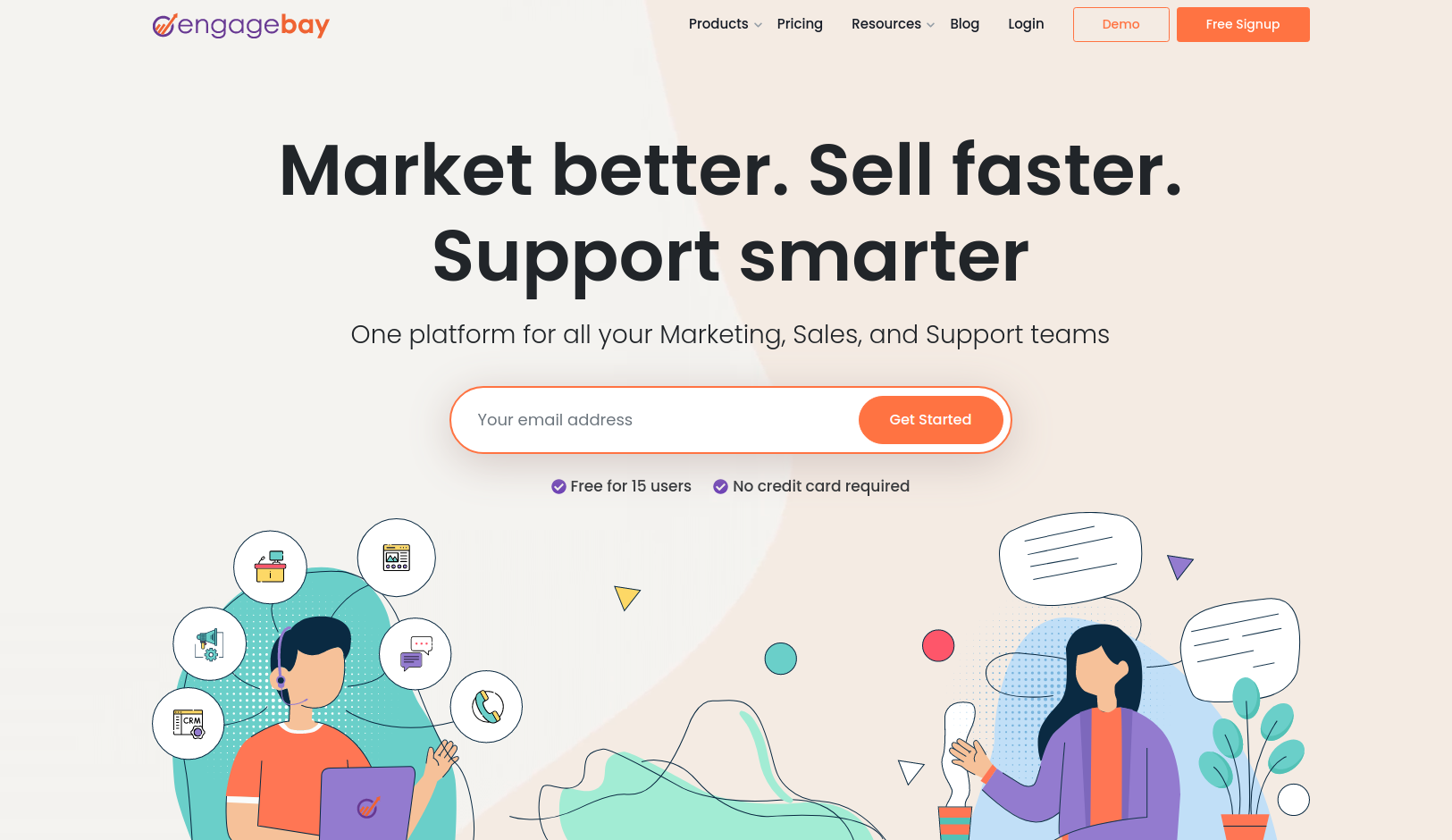 Use influencer marketing
Influencer marketing campaigns have their audience — 61% of consumers between 18 and 34 have bought a product endorsed by an influencer. You can either hire influencers to create content for your page or get them to promote your product. Typically, you can either offer them your product for free, pay a fixed fee or offer an affiliate program so that whenever someone uses the link the influencer shared, they give a percentage from sales. Influencers can share your product to an audience you'd otherwise miss, as well as lend your brand authority and leverage that personal recommendation power.
Brand awareness tool idea: Heepsy will help you find influencers based on niche, location or audience, and start a conversation. An external platform might be more beneficial than looking for the influencers directly on Instagram because you'll be sure their engagement rate is real, and you won't be blocked by Instagram because you write to many people you're not connected with.
Start sending push notifications
98% of consumers aren't ready to buy on their first website visit. Push notifications are invaluable in getting users to return to your website. Once they subscribe, you'll be able to send them push notifications to remind them about a cart, promote a blog post, offer a discount, or share content.
Brand awareness tool idea: Gravitec.net is a notification service that allows for rich push notifications, scheduling, customization, segmentation, and various automation types.
Leverage content marketing
Brand awareness isn't just about knowing your brand's name, but it also defines how well your customers know what makes you unique. Content is what helps you form and present your offer.
Here are some content marketing tactics to increase brand awareness:
Video content is as popular as ever — 82% of social media users would rather watch a video than read a post.
Interactive content will encourage active participation instead of passive viewing and drive x2 more conversions than static content. It's more engaging, so people are more likely to remember it and pay attention to what's happening. There are multiple types of interactive content like calculators, quizzes, or surveys.
company's blog




Produce unique content that shows your perspective on what's happening in your niche, displays your use cases, and builds your authority and expertise. 

infographics
According to Venngage's survey, 40% of marketers say infographics are their most engaging form of content. It makes sense, as you can use them to visually explain complex concepts, educate your audience about your business, or freshen up your articles. Infographics also make for more shareable social media posts.
storytelling




Storytelling helps humanize brands and give them depth. There are no limits to choosing your narrative; just make it authentic. You can share your founder's story, how you developed your first product, or why you use only ethically sourced materials.

outreach
Reach out to news outlets, niche magazines, and blogs to share your content, press releases, or report a story to the local news. This way, you'll get backlinks to your website and your content will enjoy a wider reach.
Brand awareness tool idea: Ion has an impressive template library for interactive content. You can create calculators, e-books, landing pages, quizzes, and look books.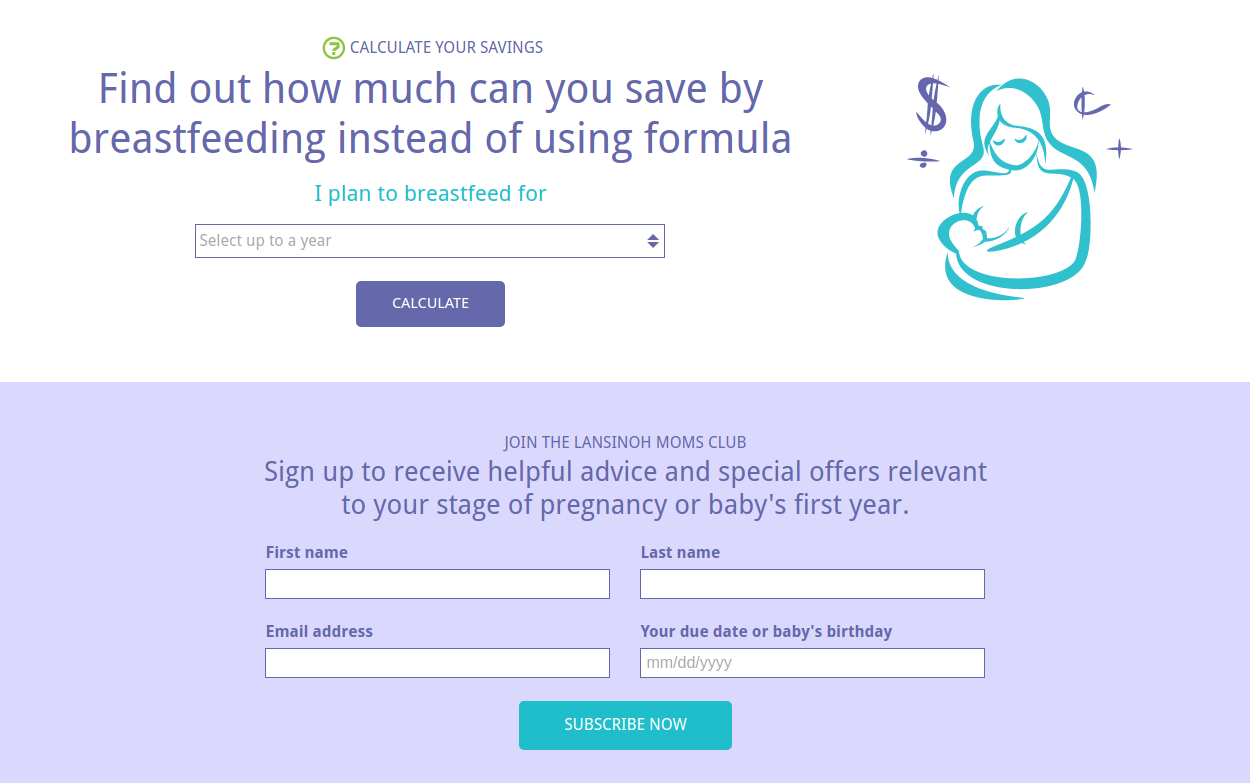 Develop strong social media presence
Your target audience is likely to be using at least some social media platforms, as currently, there are almost 4 billion people on social media worldwide. Building your social media presence allows you to reach a new audience and control your social media image. An active and popular profile helps validate your business and assure your potential customers that your business is legitimate. Instead of just posting content, make sure to interact with your subscribers, as research shows that 50% of brand reputation is built with brand sociability. 
In addition to native content, you can also buy ads on social media platforms to reach out to new and lookalike audiences. Instead of just including an image and copy, you can use interactive elements like videos, quizzes, and samples.
Brand awareness tool idea: Buffer lets you schedule and queues your posts for different platforms. You can even include the first comment when you schedule an Instagram post.
Leverage testimonials
People need to trust you to make a purchase or listen to your advice. Ideally, you'd want to be recommended by friends or relatives. However, you can also leverage the next best thing — customer testimonials. 84% of polled customers trust online reviews as much as a personal recommendation.
Brand awareness tool idea: Tagstar helps you set up customer testimonials for e-commerce websites.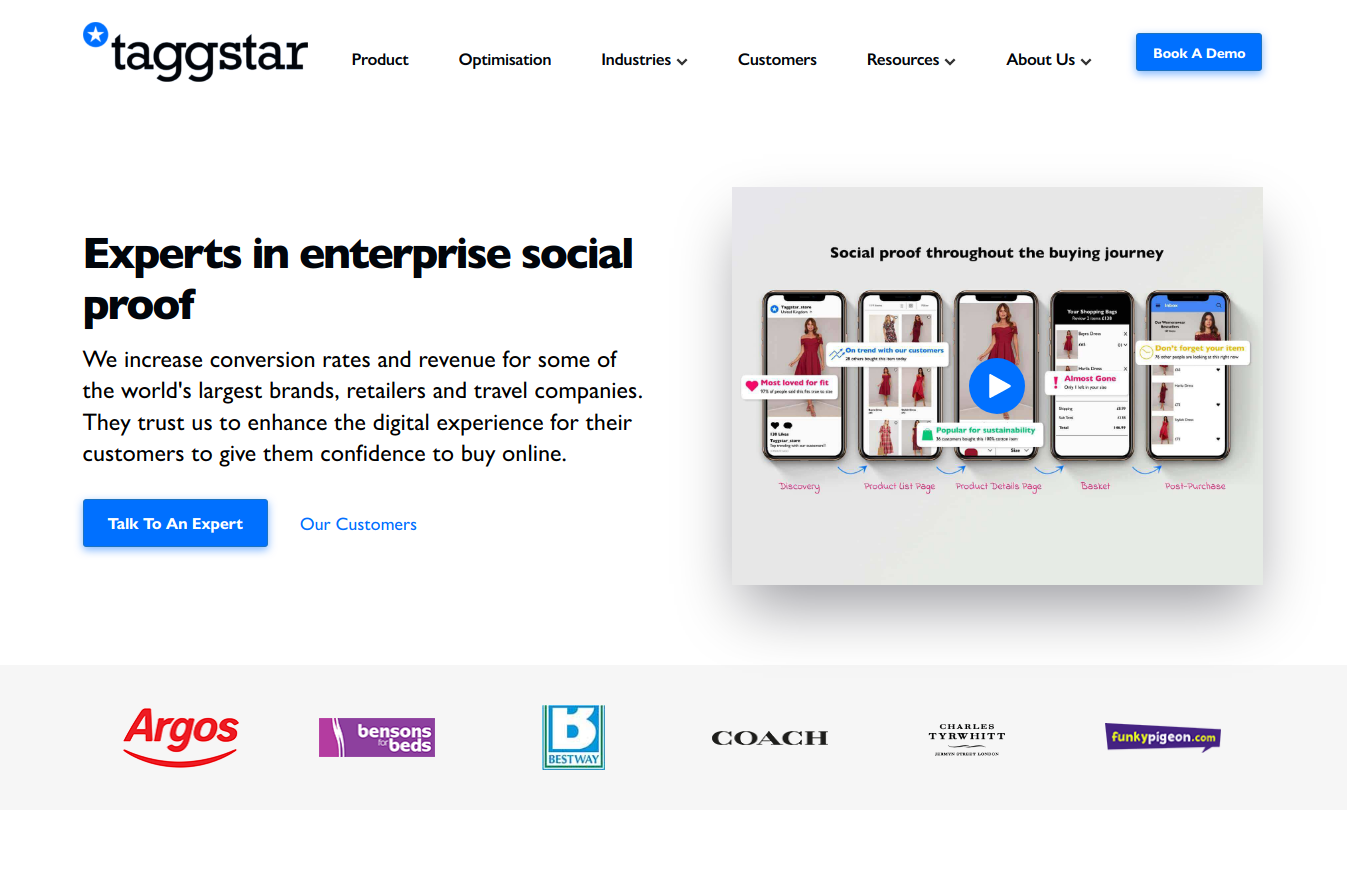 Omnichannel marketing
You can leverage omnichannel marketing to create a well-rounded experience for your customers and better reach for you. According to Omnisend's research, omnichannel campaigns earned 287% higher purchase rates than one channel campaigns. 
Within this strategy, different customer personas see different content, offers, and promotional messages crafted to be more personal, using their name, behavior, or interests. An omnichannel experience strategy syncs marketing, sales, and customer service departments to streamline the whole interaction.
Brand awareness tool idea: Commbox is an omnichannel platform that lets you incorporate bots, AI rules, and tracking. You can also find a perfect tool for omnichannel communication.
Go for remarketing campaigns
Remarketing campaigns are a way to remind users about your offer after they left your website without performing the target action. To get them to buy your product, download a lead magnet or subscribe, you can align your remarketing efforts with their interests, as over half of millennials expect their online experience to match their interests. You can use a variety of tools to recapture lost leads:
display ads

email remarketing

push notifications

video remarketing

Remarketing Lists for Search Ads, a

feature

from Google that lets you customize search campaigns
Brand awareness tool idea: Google Ads will help you gain insights into your audience for improved targeting. Services like Criteo will help with videos and display ads across different publishers. You can also use your favorite email and push notifications providers.
Offer freemium
Freemium is a tool more specific for SaaS products than e-commerce. Such services as Slack or even WordPress successfully leveraged the freemium model to attract new visitors, build brand awareness, and eventually drive subscriptions. WordPress charges only for getting the really hard things done, and the rest come for free, and yet it has recently passed 43% market share. The point is, if you're giving away something valuable for free, people will talk about it, and your brand awareness will grow. However, note that freemium will not be for any business. For example, Ahrefs doesn't offer any freemium plans. The most common match is a subscription business model.  
Brand awareness tool idea: monitoring tools like SproutSocial to track people's interest.
Make the most of your website and SEO optimization
The website isn't just a marketing tactic you can leverage. It's a storytelling tool you can use to tell your brand's story exactly how you want it, compared to social media, where you have to play by their rules. To make sure your website adds to your brand awareness, create a consistent design and create copy that clearly delivers your value. Once your potential customers find your website, it needs to create a consistent picture with your brand style and drive them to the target step.
Learn how to leverage your website for TOFU marketing
SEO ensures your website is found online, and your website traffic gets you relevant visitors. According to a study, the first position in search gets 33% of traffic, the second position gets 18%, and it does downwards from there. To make sure you get your cut, you need to identify search intent and long-tail keywords you want to rank for.
Brand awareness tool idea: Semrush will help you identify trends in your niche and do keyword research to find what your potential customers are looking for. In addition to keyword research, you can leverage Semrush to run PPC, social media, and content marketing campaigns.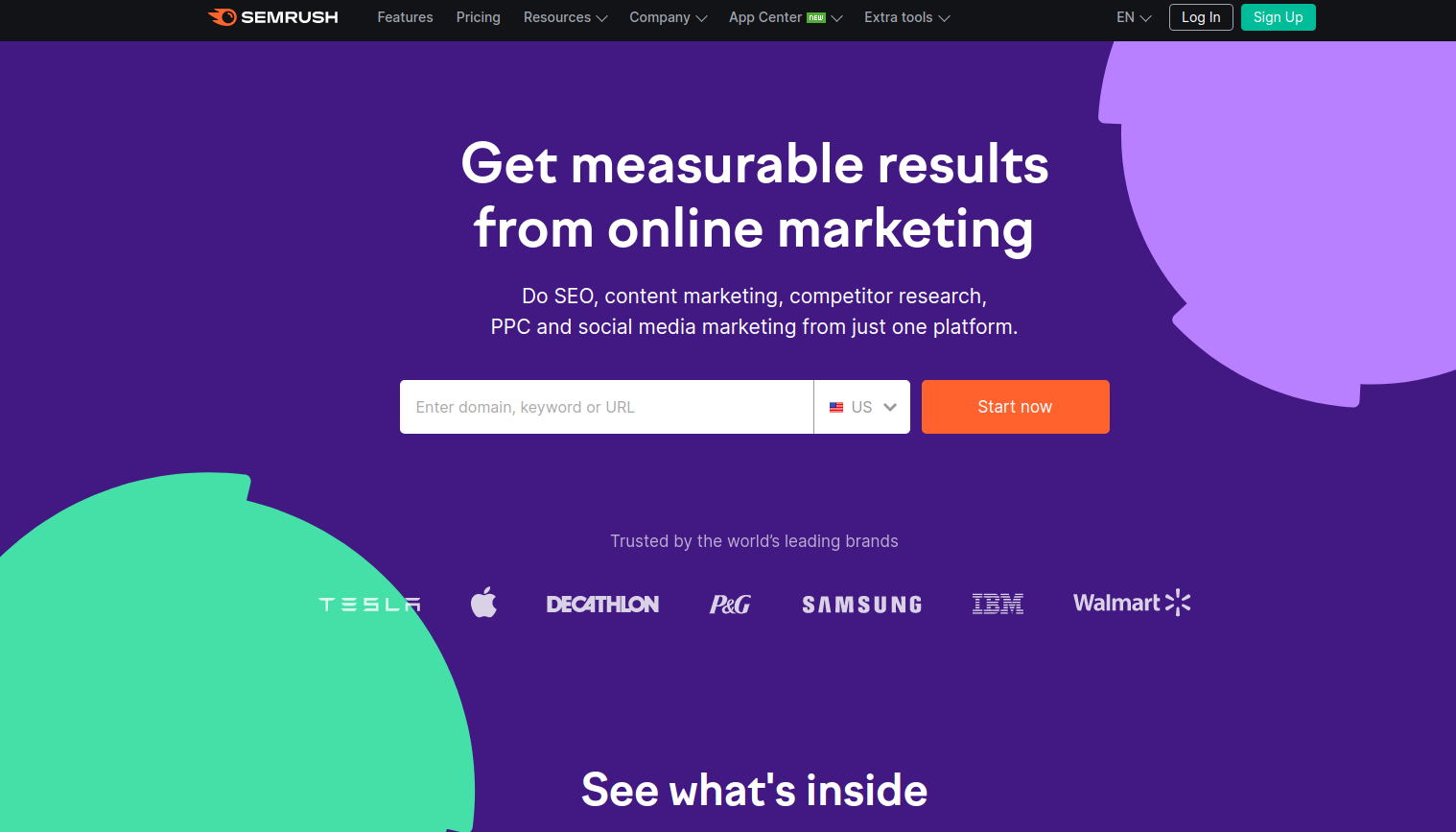 Wrapping up
Brand awareness is an important part of any marketing strategy, as it helps people remember your product when they're making a purchasing decision. Test tactics to find out which have the biggest impact. 
Let's recap the most straightforward tactics you can use:
Use color to build connections.

Start a referral program.

Launch a closed beta version to leverage FOMO.

Personalize your marketing.

Leverage the power of influencers.

Send push notifications.

Use content marketing.

Develop a strong social media presence.

Leverage testimonials.

Be omnipresent.

Create remarketing campaigns.

Offer freemium.

Make the most of your website and SEO.
FAQ 
How long does it take to build brand awareness?
It depends on your campaign's scale and how you define your results. There are some metrics you can use to measure brand awareness, such as brand name mentions, branded search volume, leads increase, social media engagement, and website visits.
What are the five stages of brand recognition?
Brand recognition is in many ways similar to the general customer path. The recognition comes at five stages: awareness, preference, reputation, trust, and loyalty. Some would also add the brand-rejection stage, where a customer actively avoids your company because of negative associations.
Why are push notifications good for brand awareness?
The standard anatomy of any push notifications includes a brand logo and a name, boosting brand recognition. With personalization and consistent brand voice, push notifications will foster brand awareness every time they're displayed across your subscribers' browsers.
How can Gravitec.net help me to increase brand awareness?
Gravitec packs powerful segmentation and automation tools so that you can personalize push notifications for your customers.
What are different types of brand awareness?
There are two main types of brand awareness — brand recall and brand recognition. With recognition, a customer should differentiate the brand when coming in contact with it. For example, a customer will recognize the brand when seeing the package or hearing the jingle. Brand recall draws on the connection between the brand and its category. For example, customers can remember a few brand names within each category, which will pop into their minds when making a purchase. Brand dominance is achieved when consumers associate an entire category with the product. For example, when you think of jeans, the only name that comes up can be Levi's.