Email newsletters are emails that companies send out regularly to their subscribers to inform them about product updates, new blog posts, reviews, and guides. 
Newsletters are an important part of an email marketing strategy. They are used to communicate with subscribers, educate them about a company's product or service, and encourage them to return to your website. 
Here, we will find out how to start an email newsletter and send it to subscribers.
How to Create a Newsletter
Before you can send out a newsletter, you must first build your contact list. The most common way to do this is by creating a subscription form on your website. Check out how to choose and add an email newsletter plugin to your website.
Note, that according to the Anti-spam laws and the European Union's General Data Protection Regulation, you have to get a user's permission before sending them emails. Moreover, all of your newsletters must contain a noticeable opt-out link.
TIP
As an alternative to emails, you can use
push notifications
on your website. Push technology allows you to get more subscriptions than by embedding subscription forms. To become a subscriber to notifications, a website visitor only needs to click "Allow" in the permission prompt that is automatically shown on a website. A push subscription doesn't require providing any additional information from a website visitor. 
Once your contact email list is ready, you can start creating a newsletter.
There are 12 recommended steps for creating a newsletter for your email campaign. 
The first 4 steps depend on how you answer the following questions.
Planning (editors and marketers)
What are your goals for sending a newsletter?

Who is your target audience?

How does a newsletter fit into your overall marketing strategy?

What content will your subscribers appreciate?
The next 4 steps are all about composing and sending a newsletter.
Composing (email marketers and content writers)
Choose an email service provider (ESP) for bulk messaging

Create a template for your newsletter 

Define a subject line and a sender name

Compose the message – text, images, etc.
After sending a campaign, you should analyze the metrics in order to potentially improve any future campaigns.
Analysis (marketers)
What are the results of your campaign? (number delivered, open rate, CTR)

How do these results compare to the average indicators for your market segment?

In what way can you improve your future campaigns?

How can you test different approaches to increase campaign metrics?
Now, we will explore all of these points in detail.
Goals of sending newsletters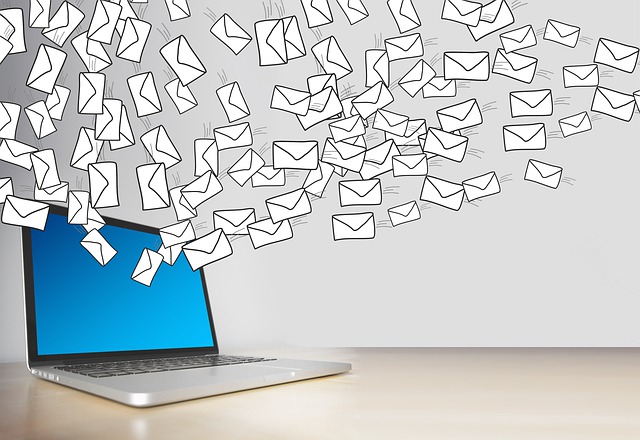 Newsletters are the most common way to inform subscribers about your new articles or updates. Creating and sending a newsletter can:
generate additional website traffic

educate customers about your product 

stimulate subscriber interest in your product

increase the number of purchases 
Clarify your plans before you create and send a newsletter. This will help you compose the email and analyze your campaign results.
Target audience
Professional email service providers allow you to collect and analyze the preferences of your subscribers. Some of the most popular and affordable email services are AWeber and Brevo. Such services help segmenting your email list in order to send newsletters that match subscriber interest. For example, new subscribers are more likely to need basic knowledge about your product. Your existing customers need information about your latest updates, and/or the benefits of any new features of your products.
When you send newsletters to subscriber groups by interest, your conversion rate typically increases. And, your unsubscribe rate will likely be reduced. 
Overall marketing strategy
There is a difference between emails that are aimed at sales and an email newsletter. 
Email newsletters build relationships with subscribers, educate, and help them. Newsletters have to be informative, and useful for subscribers. They build your brand image and tell the story of your company. 
Marketing emails offer products. In fact, some marketing emails are triggered by a user action. For example, an online store can send an email regarding an abandoned cart. 
An e-commerce company might complement its overall marketing strategy that is aimed at sales with a newsletter. For online media that are aimed at website traffic, newsletters can be a core part of their marketing activities. 
Content
Newsletters can inform subscribers about service updates, describe new products, answer frequent questions, or notify them about new articles.
Here are some ideas you can use to create content for your newsletters:
Create a series of newsletters to educate new subscribers about the main topics of your website. For example, if your company provides software, send basic guides on how to use it. After a user has basic information, they will be ready for news about specific features.

Focus on solving the most frequent customer problems. Support them by answering questions. Include links to articles that give more comprehensive information.

Show how your product can be used, and how it already helps your customers. This will help to promote its benefits. 

Send a summary of your TOP news of the week, or month. 
Keep track of the frequency (every week, day, etc.) of your emails, and the most convenient time to deliver them (before work, in the afternoon, etc.)
Email clients
The popular free email clients (Outlook, Gmail) are not suitable for bulk messaging due to their limitations on the number of recipients. 
You can choose a specialized email service, or a multifunctional marketing platform like MailChimp or HubSpot to send your newsletters. Some of them provide free plans with limitations. For example, Brevo has a free plan for companies to send up to 300 emails a day to an unlimited number of contacts. But their free plan does have some limitations. These platforms are geared specifically for email marketing: automation and segmentation tools, and campaign statistics.      

Templates
Your email service most likely has a library of newsletter templates from which you can choose. Some of them even include a drag‑and‑drop builder to customize your template. 
Design your newsletter using the colors and fonts of your brand/website. Your subscribers will recognize your style once they open your email. 
Choose a mobile-friendly template for your newsletters, so that it can easily be read from a smartphone. Aweber has over 700 responsive email templates.
Try Aweber for email marketing
Using the responsive design you will increase the readability of your emails for mobile devices.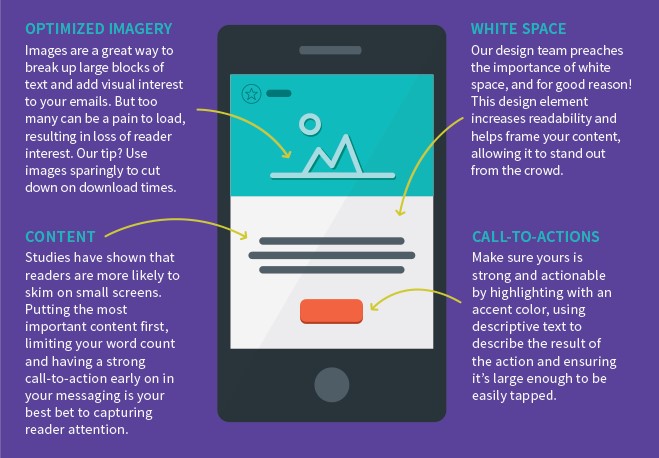 The subject line and sender name
The sender's name and the subject line of a newsletter impact its open rate. These elements form the first impression and influence a recipient's response. 
Always use the same sender name for each newsletter, so that subscribers can recognize your emails in their mailboxes. 
Develop your own style when composing the subject line. It has to attract the attention of your subscribers from among all of the emails in their folders. A subject line that shows your intentions is usually your best choice. It can be a brief description of your newsletter or a question that will be answered in the email body.
Creating a Newsletter
Tips for composing a newsletter:
Don't put too much information in one newsletter to avoid user distraction. Stay focused on the main topic. 

Insert links or buttons in the text to redirect subscribers to the website (a landing page, or an article). 

Use ALT texts (descriptions) for images and for Call-To-Action buttons, so that recipients can understand your message even if the content displays incorrectly.

Include social media buttons.
.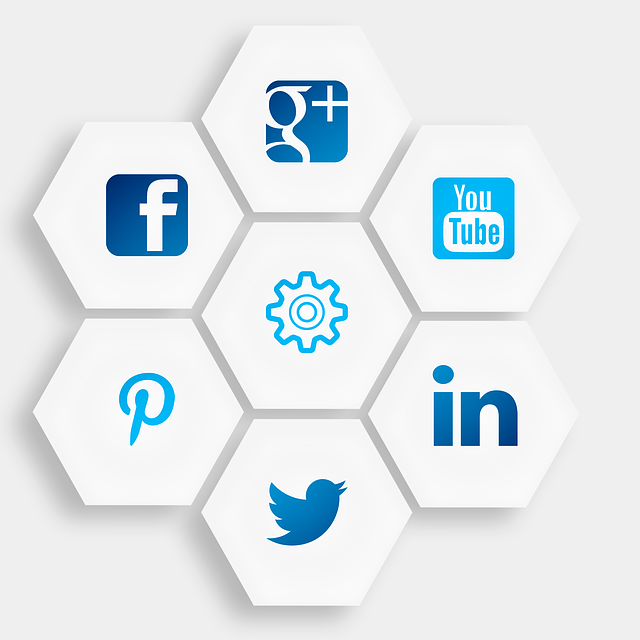 Make sure that the newsletter content is readable for any email client. Advanced marketing platforms allow you to preview your content to see how it will appear to your subscribers who use various email providers.  

Set the size of your newsletter. The common default, the width is 600 px with margins of 30 px for most email providers. You must adjust your content such that it adheres to these dimensions so that all of your subscribers can view it.

Check carefully for mistakes before you send it out. Ask another person to read through it, as part of your proofreading procedure.
Metrics of an email campaign
There are many metrics that you can look at, to analyze the effectiveness of your email newsletter. Here, we focus on three of the main ones:
Open rate

Click-Through-Rate (CTR)

Unsubscribe rate
The open rate tells you how many recipients opened your email. 
Open Rate = Number of opened emails/Number of delivered emails*100%
Click-Through Rate is the percentage of clicks on links in your email.
CTR = Number of unique clicks/Number of delivered messages*100%
Unsubscribe rate shows how many recipients canceled their subscriptions.
Unsubscribe Rate = Unsubscribed users/Number of sent emails*100%
Are my results good enough?
Compare your results with average indicators for your market. Here is an article by MailChimp that shows benchmarks by industry – https://mailchimp.com/resources/email-marketing-benchmarks/.
Check the metrics of your campaigns to get an understanding of the differences between user responses to various newsletters.
Campaign improvement
Explore your competitors' activity, make use of the experience of reputable email marketing platforms to try to improve your campaign results.
The more you know about email marketing, the better the results you will achieve.
To better educate yourself, watch online courses (Udemy), and read the latest news and learn about the best cases.
A/B tests
Try different approaches when designing a newsletter. A/B tests will help you track subscriber activity and understand how they respond to different templates, colors, and fonts. You will be more able to optimize the text, the number of links, and CTA buttons in your newsletter.
Conclusions
Newsletters are used by companies in all industries to build relationships with their subscribers. E-newsletter campaigns help you keep in touch with your potential customers, interact with leads by providing news about your company/industry, and provide updates on your products. They help foster subscriber loyalty. And, if your newsletters are connected to your overall marketing strategy, they encourage your subscribers to move forward through your sales funnel and make a purchase.
TIP
The
Gravitec.net
service is an easy-to-use platform for sending push notifications from websites. Push technology enables you to inform subscribers of updates and new posts. You can also create targeted and triggered campaigns, send notifications automatically, and see campaign statistics.
We receive a commission on purchases made through links on this page