Email newsletters are messages that companies send regularly to their subscribers to inform them about updates, notify users about new articles on a blog, etc. 
Newsletters are an important part of a marketing strategy. They help to communicate with loyal audience, educate customers and return them to a website.
The main goal in newsletter creation is to provide subscribers with valuable info that matches to their demand. If a newsletter provides a useful information or a solution to a certain problem, such interaction with your company will be a positive experience for your customers.
In this article, we'll review how to start a newsletter, send it to subscribers and achieve high results.
How to Create a Newsletter
Before starting a newsletter, you need to build a contact list. The most common way is to set an opt-in widget on a website and Call-To-Action buttons on blog articles or landing pages. 
TIP
Try push technology as an easier and faster way to collect a subscriber base. To opt-in, a website visitor has to click just once in a service browser window. Immediately after that, you'll get a new subscriber in your database for push campaign sending.
After your initial contact list is ready to use, you can start a newsletter.
There are 12 steps to launch a newsletter email campaign. Let's divide this process into 4 parts.
First part – Planning (editor + marketers)
What goals do you pursue by creating a newsletter?

What is your target audience?

How does a newsletter fit your overall marketing strategy?

What content will your customers appreciate?
Second part – Composing (copywriter)
Pick a proven email client for a bulk messaging

Set a template and a newsletter design 

Define a subject line and a sender name

Compose an email text, images, etc.
Third part – Analysis (marketers)
What are the results of your campaign? (delivered, open rate…)

How do they correlate with the average indicators for your market segment?

How can you improve future campaigns?

What test campaigns can you create  to check indicators for different approaches?
Newsletter goals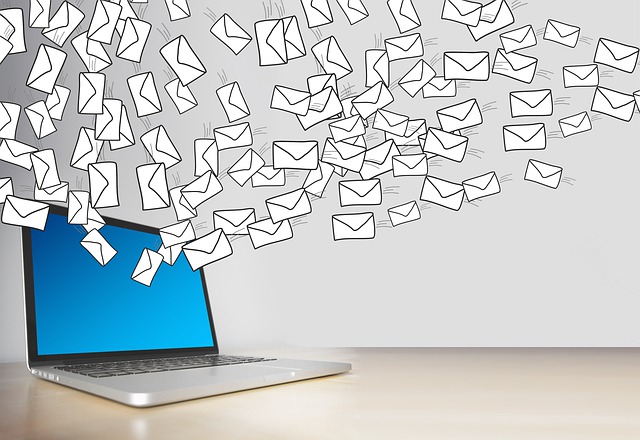 Newsletter is the most common way to inform website readers about new articles. Besides, creation and sending of a newsletter campaign can be a great tool for generation of additional traffic, increasing customer loyalty, educating users about your product, etc.
Here are some ideas of newsletter objectives:
Return subscribers to a website,

Raise audience engagement,

Increase sales by embedding email channel into a sales funnel,

Educate customers about services, etc. 
Clarify your plans before you create and send a newsletter. This approach will help you on both composing and analysis stages.
Remember, to attract users to the communication you have to provide them with info they really need.
Target audience
What added value will your readers get?
Collect and analyse preferences of your subscribers. With this info, you'll be able to match your communication with customers' interests.
To define your target audience, you can collect data on a fill in form by adding extra fields (name, gender, etc.). However, the less fields in an opt-in widget, the more subscriptions you get. Users don't want to spend time on a long registration process.
Alternatively, you can track webpages visited by users before they subscribed to newsletter. This will help you to determine their interest and build content strategy based on audience segments.
If your newsletters don't correspond to users' requests, it will cause opt-out increase. Besides, unwanted emails sometimes end up in a spam folder.
TIP
Please, note that according to Anti-spam law and GDPR, you have to get a user's permission before sending them emails. Moreover, your every newsletter must contain a noticeable opt-out link.
Read, how to avoid emails going to spam.
Overall marketing strategy
There is a difference between an email marketing campaign and an e-newsletter campaign. The first one is aimed at sales. The task of a second one is to educate customers. Newsletters are informative, they build a brand image, tell its story. Email marketing campaigns are more personalized. For example, companies can send such an email by a trigger (abandoned cart, unfinished transaction, etc.). Email marketing campaigns can be different for various subscribers depending on their actions on a website.
A newsletter campaign strategy depends on a business niche. It can just complement an overall marketing strategy or be a core part of it. 
Content
Content depends on a company niche. Newsletters can inform about service updates, promote new products, notify about new articles.
Approaches to a content e-newsletter strategy:
Create series of newsletters to educate new subscribers about core topics of your website. For example, if your company provides software, send basic guides on how to use it first. After a user has a basic info, they can easier understand news about updates or specific product features.

Try to solve the most common customer problems. Answer the frequently asked questions with links to a website pages providing clear info.

Show examples of your product use to promote its benefits. How does your product help customers?

Send the summary of TOP weekly news (for example, relevant for online media).
Pay attention to sending frequency (every week, day, etc.) and the most convenient time to deliver messages (before work, in the afternoon, etc.)
Email clients
The popular free email clients (Outlook, Gmail) are not suitable for bulk messaging. They have limitations on the number of recipients. Besides, many email providers often consider such emails as spam.
You can pick a proven email clients or even marketing platforms (for example, Mailchimp) to start newsletter sending. For instance, Sendinblue provides a free plan for companies to send up to 300 emails a day to unlimited number of contacts. Such platforms develop interfaces specifically for bulk messaging. Moreover, they provide automation and segmentation tools, as well as access to campaign statistics. With this functionality, you can create effective campaigns and check detail reports to improve results. 
Templates
You can select pre-made newsletter templates in an email client library. However, it is always better to customize them for your own purposes. Create a recognizable design of newsletters that corresponds to brand colors, fonts on your website.
Email clients mentioned above provide drag and drop interfaces to change newsletter elements in a chosen template easily. 
When a recipient opens an email, let them recognize your style immediately. For example, put a logo at the top of a newsletter.
TIP
Pay attention! Create a mobile-friendly design for your newsletters, so that it's easy to read a text or click on an email elements for any device.
Subject line and sender name
A subject line and a sender's name has a large impact on an open rate. They form first impression and provoke recipient response. 
Use the same real sender name for every campaign, so that subscribers recognize your emails in their mailboxes. 
Develop your own style of a subject line composing to attract recipients' attention to your emails. For example, it can contain clear info about your offer or an intrigue to reveal topic in email body after opening. 
Newsletter composing
Tips for a newsletter creation:
Don't put too much info in one newsletter to avoid users distraction from the main topic. 

Insert links or buttons in text to forward readers to a website (a landing page, an article). 

Use ALT texts for images and CTA buttons, so that recipients can understand your message even if its content displays incorrectly.

Add social media buttons to a newsletter. 

Make sure that a newsletter content is readable for any email client. Advanced marketing platforms allow to check content availability for different email providers.  

Set a newsletter size. Its width by default is 600 px with padding boards of 30 px for most email providers. Thus, you have to locate your content to this size, so that every recipient can view all the info you send.

Check a newsletter text for mistakes and bugs carefully before sending. You can test it on your team members for correction. Thus, you'll avoid disappointment after email delivery to your customers.
Email campaign indicators
What are email campaign indicators that you need to track after a newsletter sending?
Open rate,

Click-through-rate (CTR),

Unsubscribe rate.
Open rate shows how many recipients opened your email in their inbox. 
OR = Number of opened emails/Number of delivered emails*100%
Click through rate is a percentage of clicks on your newsletter links.
CTR = Number of unique clicks/Number of delivered messages*100%
Unsubscribe rate shows how many recipients cancelled their subscription to newsletters from your company.
UR = Unsubscribed users/Number of sent emails*100%
Are my results good enough?
You can compare your results with average indicators of your market. For example, read the MailChimp article with benchmarks by industry – https://mailchimp.com/resources/email-marketing-benchmarks/.
Check indicators for your every campaign to understand the difference between the users' responds to various newsletters. 
Campaign improvement
Explore your competitors' activity, use experience of reputable email marketing platforms to increase campaign indicators.
The more info you have about email marketing tools, the higher results you can achieve.
To educate yourself, watch online courses (HubSpot, Udemy, Linkedin, etc), read reviews and news on that topic. 
A/B tests
Try different approaches to a newsletter building. A/B tests will help you to track users' activity depending on template design, its colors and fonts, an email text, number of links and CTA buttons in a newsletter, etc.
Conclusions
Newsletters are a great tool for companies of every industry to engage and return visitors to a website, build relationships with customers.
These 12 steps will help you to start a newsletter campaign, compose an email without mistakes, send it and analyze the results of your newsletter strategy. 
If you have any questions on how to return visitors to a website, please contact our support team.