Every business needs a website, not just ones that deal with eCommerce or sell to the global audience — 97% of users look for local companies online. With so many website builders available, you don't have to go to the agency or hire a developer. With so many websites online, you need to make your website easy to find for your customers. These tips will help you include all the must-haves into your small business website and help you figure out how your business will benefit from having a website.
Why Small Businesses Need Websites
Even if you rely on local customers, you'll need an online presence so that people can find you, especially considering that 81% of people research products before they buy. Even more so if you'd like to market to customers outside your area. Building a website for your small business has multiple benefits:
It builds credibility. 

If your customers can't find you, they can't trust you. A website will make your business look more serious and credible. You can add all sorts of elements to show that people can trust you, like original before-and-after photos, testimonials, clients' logos, SSL certificates if your customers share personal details or pay on your website, etc.

You can sell products online. 

Even before the COVID restriction, online shopping was on the rise, now even more so. 

It helps you compete with large companies. 

When people use Google local search (search for something like "coffee roasters near me"), they will see local businesses related to that search request. Set up Google My Business page and add your website. A website in addition to a phone number and address will provide a context for your prospective customers.

It centers your marketing efforts. 

Whatever marketing activities you're undertaking, you need them to lead somewhere. If you hand out flyers, add your website, so that the customers can learn about your products and services. 

It helps you get new customers. 

People search for products or services online, so if your site comes up on the search results, you'll give new customers a chance to find you. They will be able to reach you 24/7 and either buy your product online or book a session with you without waiting for a more appropriate time. So, you won't be losing any business opportunities.

You can share updates and announcements. 

Since your website is available 24/7, you can share all your updates there so that the customers can see the relevant changes. 

It keeps you independent from social media platforms.
Even if you already have established your online presence via social media, you still should consider getting a website for your business. Social media change their algorithms, so what worked last month may not work now, just like it happened with many Facebook users. With a website, you have control over your content, and even if people switch to a new platform, you'll still be able to direct them to a place where you craft the message. 
So, having a website definitely has a lot of benefits for small businesses that can sell products and have online marketing activities. However, one needs a website even if their business has nothing to do with online sales. Here's a list of businesses that need websites even though it's less obvious:
People prefer doing their research before using services, bringing their car to the repair workshop, or choosing a doctor, even if the insurance network directs them. A website will put you one step ahead of your competitors if you add photos, testimonials from your clients, or cases from your portfolio.
Small business website examples
All kinds of businesses have websites. Let's take a look at some examples.
Soundstripe is a company that offers songs and sound effects for videos. They provide a clear description of why their solution works for their prospective customers, show social proof, make it easy to find content, and offer incentives in a pop-up.
Source
Moniker provides team-building activities for companies either with travel or online experience. They have straightforward navigation and start with a video block that lets them present their service. Their CTA button reflects the mood their clients want to see for the trips and directs visitors to their newest project.
Now that we know how a website can help your business and how different the websites can look, let's dive into all things necessary in a website.
Ten Essentials for a Website
Whether you're doing business online or have a brick-and-mortar place, getting a website will benefit your business. The good news is that it doesn't take much to build a website these days. If you can afford it and want to avoid all the hassle, you can hire a developer. However, other options, like website builders, can help you create a website without coding, or you can start small and create a landing page for your business to get started. So, what should a good website have to make it worthwhile?
Describe what you do
When someone lands on your website, they should be able to figure out what you do quickly. For example, if you're making a personal, professional website, state your name and sum up your services. The About Us section should also provide information about what sets you apart from the customers who discovered you for the first time.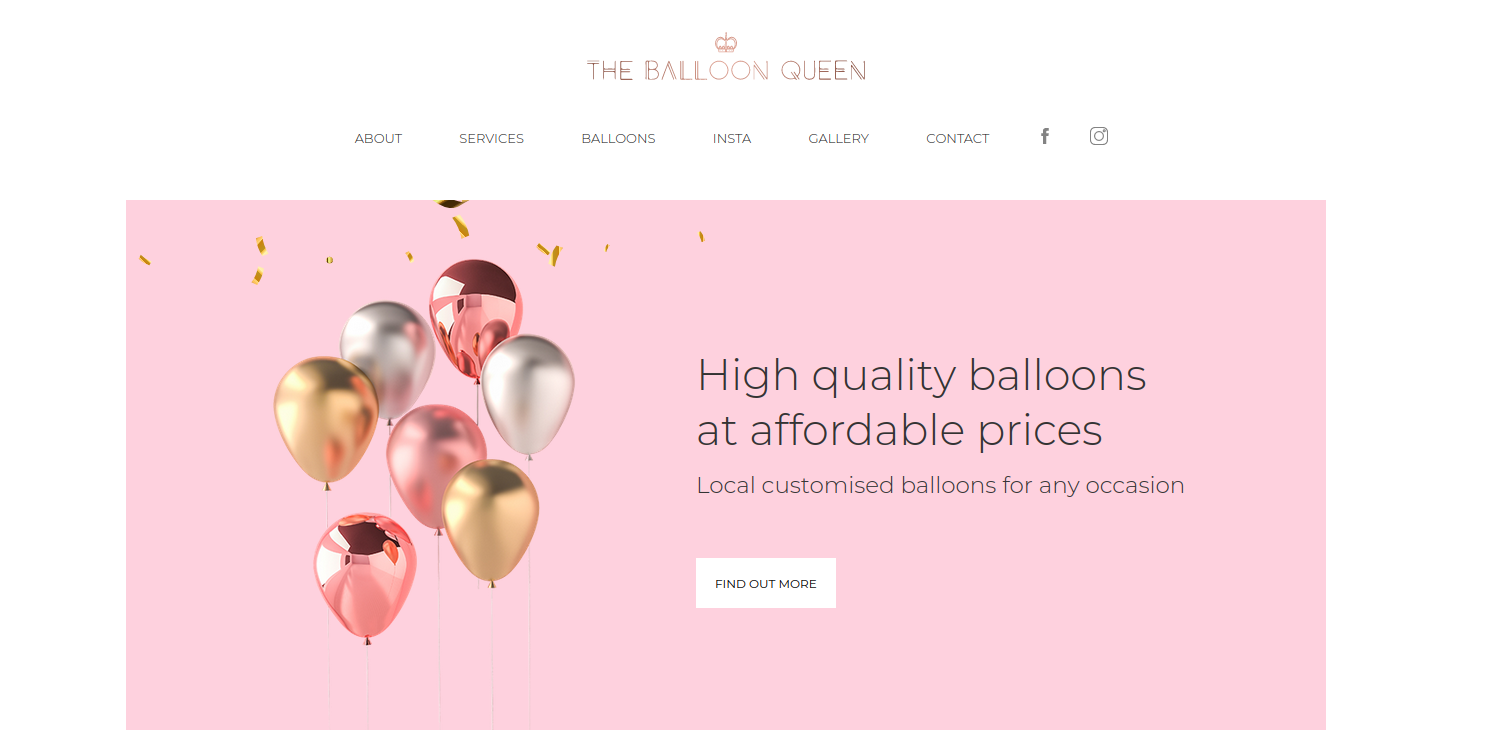 Include critical information about your business
This part is especially crucial if you have an actual store or office your customers visit. Include information for your customers to find your business: address, a map, or even a photo of your storefront. If you do not have a physical location, add contact information, hours of operation, and a contact form to reach you even if you're offline.
Make your navigation straightforward
The navigation should be accessible and simple, so the visitors can find what they're looking for on the website. If your business depends on people being able to contact you, place contact information above the fold so that your site's visitors can find it easily. If you use social media to communicate with your users, place them into the header. Also, provide an easy way to return to the homepage.
Set up push notifications 
Push notifications are a means to notify your customers about updates, new products, or blog posts, and send them cart reminders in their browsers even if they're not on your website anymore.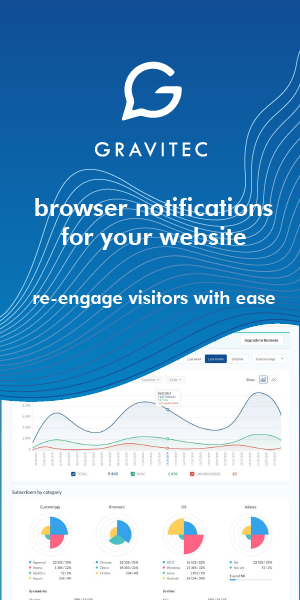 They are easy to set up and can help you retain and retarget your customers. With features like segmentation and automation, you can create push notifications that match your customers' needs and get them to return to your website.
Set up push notifications for your business
Make your site easy to find
Don't focus just on one way to get your customers to your website, use SEO best practices, keyword research, content marketing, and paid ads to drive traffic to your website. To get noticed by search engines, you need other websites mentioning your website, content related to the keywords you want to rank for, and relevant articles. This way, when the users find your website, they don't leave immediately because your content has nothing to do with its topic.
Speed things up
If a user needs to wait more than a few seconds for your page to load, they're likely going to leave your website. Optimize your images and videos and make sure your website host can keep up with your bandwidth demands. You can use tools like Google's PageSpeed Insights to check whether your load time score needs improvement.
Make content for your customers
Your content should be relevant to your customers and optimized for SEO. Think about what your customers would like to know about your business or in your niche, and create content around these topics. If you were a prospective customer, what information would you need? What would you know already, and what would require detailed explanations? Include internal links that provide added value or add depth to your content so that the visitors spend more time browsing your website.
Provide a great mobile experience
Mobile traffic accounts for over half of all internet traffic, and users expect the mobile website to be as good or even better than the original website. So, you can't have a website that requires pinching and zooming on a mobile device. You need to have a responsive website that adjusts to whatever device your visitors are using. A negative mobile experience can affect your position in search engine ranking, and it will be harder for your prospective customers to find you via Google search.
Have a strong call to action
Make your visitors' next step obvious. Write a CTA that makes it clear what users should do and, if possible, what they will get if they perform the target action. Give your visitors a noticeable sign to take action — a link or a button that's easy to spot. For example, Ecom World placed all the most important info above the fold and added a clear CTA. The CTA elements stand out, and the users see three buttons before they scroll, which can increase conversions. Invesp showed a case where multiple CTAs increased conversions by 20%.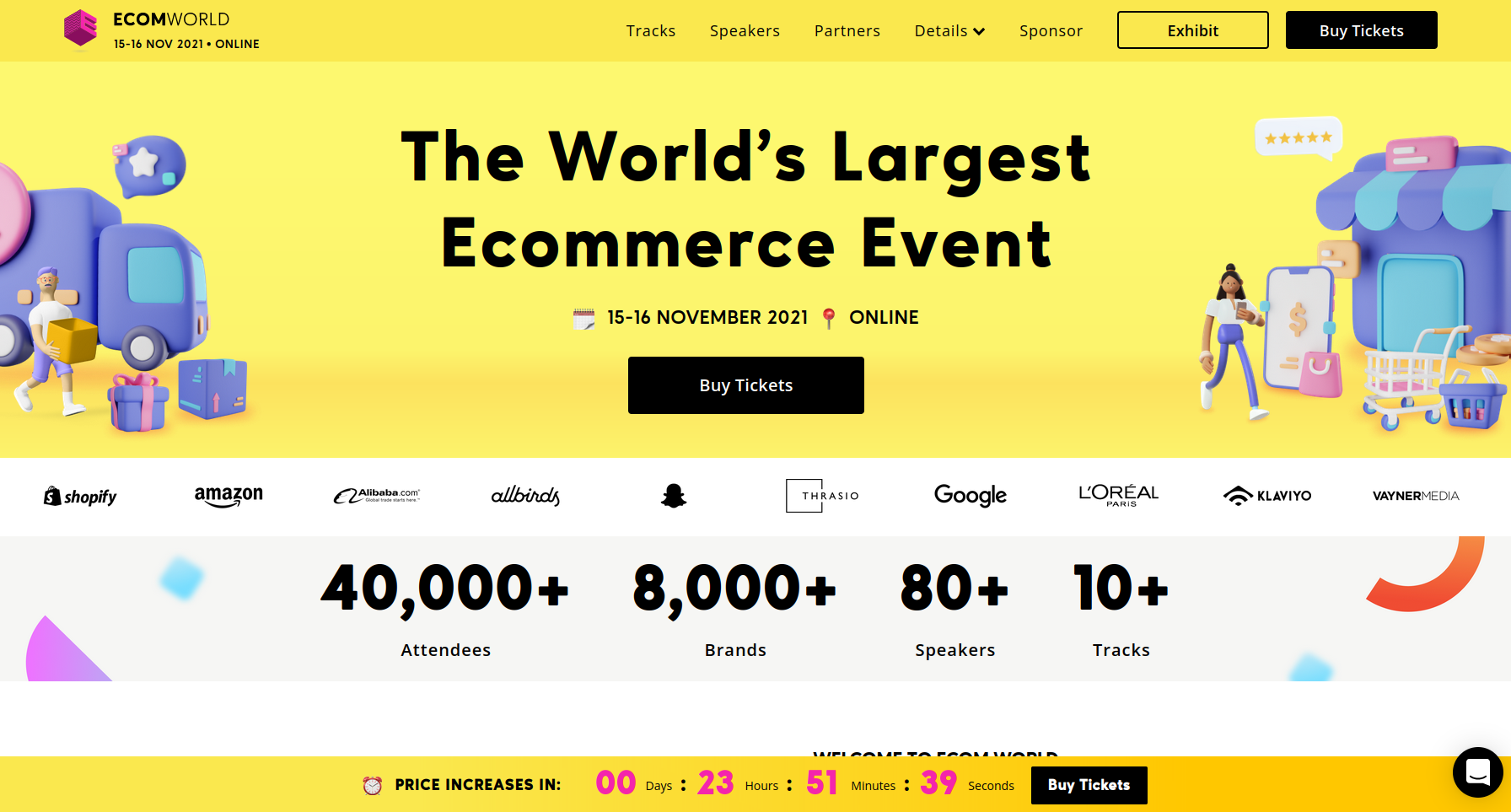 Connect Analytics
You'll need to connect some sort of analytics to track your traffic and gain insights about your users. We recommend Google Analytics, as it's free and provides comprehensive real-time reports about your traffic. It can also help you set up goals, for example, to get a certain number of users to fill in your contact form and then see whether you reached this goal at the end of the month.
Summary
Having a website is a necessity in 2021. You'll need to have a website whether you sell products online, provide services or have a brick-and-mortar store. A website helps you find new customers, stay in contact with the existing ones, centers your marketing efforts, and makes your business look more trustworthy.
Here are the elements you absolutely need to take care of when creating your small business website:
Description of what you do

Information on how to find you or contact you

Clear navigation

Push notifications

SEO

Optimization

Customer-focused content

Responsive design

CTAs

Analytics