Customer Lifecycle means the whole set of stages from the first customer contact with the product to the purchase and becoming a loyal consumer. The overwhelming majority of companies are primarily focused on attracting new customers. 
TIP
About 20% of businesses develop marketing strategy across the entire customer lifecycle.
Thus, businesses lose a significant part of the possible profits. What to do to eliminate this gap?
In this article, we will look at what Customer Lifecycle Marketing is. What are the effective methods of interaction with consumers at each lifecycle stage?
What is Customer Lifecycle Marketing
These are ways to interact with consumers during the entire time of their connection with the brand or product. The concept is closely related to the sales funnel definition. The funnel describes a specific users path through the purchase process.
For example, if a B2B website attracts 1000 users per day, this is the funnel top line. Suppose that 90% of this audience looks through one page, and 10% goes further along the funnel to register. Only 1% makes a purchase. Therefore, we can trace the pattern of sales funnel progress in the site building context. The methods of customers interaction are not limited to online sales only. In this case, you should consider the funnel in full scale.
Customer Lifecycle Marketing is aimed at improving every stage of interaction between the user and the product in order to increase profits, optimize problem areas, and provide effective marketing strategy.
Customer Lifecycle Stages
What are all stages of a customer journey?
The terms differ for specific cases, but here is an overall cycle outline:
Awareness

Engagement

Evaluation or Consideration

Conversion or Purchase

Post-Purchase 

Advocacy
Awareness
The first stage is getting to know the product. For example, an outdoor ad banner or a video on YouTube appears as your brand image. This is the first impression and the story you start telling to your customers. However, if a user finds your company website on a specific keyword from a search, this an acquaintance easily leads to the engagement stage.
Engagement
The consumer is interested in your offer and needs additional information to make a choice. They explore your product features. Offer your help in their investigation, answer the questions to move to the next step.
Evaluation or Consideration
A user has reviewed your offer, but they need to evaluate the market, the benefits of your service, to compare the prices. Pay attention not only to the prices competitiveness, but also to the product info availability and clearness.
Conversion or Purchase
If a customer is satisfied with your offer, they will proceed to the purchase or to a conversion action (depending on the business goals). For example, a user base collecting for a free online course could be a conversion step as well.
Post Purchase
Many companies underestimate this stage and their funnel ends with a sale. However, considering how difficult it was to attract and motivate the user, do not lose sight of them. The consumer has already a high product confidence if the buying process passed smoothly. They know your brand, and it is much easier to build a further communication than to attract a new user.
Advocacy
A perfect sales funnel includes an advocacy stage. It means that customers have become a live advertisement for your product. Word of mouth is the most effective way to expand the brand audience. This phenomenon indicates a high customers loyalty and service quality. 
That is a complete lifecycle model.
Goals of Customer Lifecycle Marketing
As we mentioned above, the Customer Lifecycle Marketing goal is to ensure the unimpeded consumer journey through all the described steps, up to advocacy.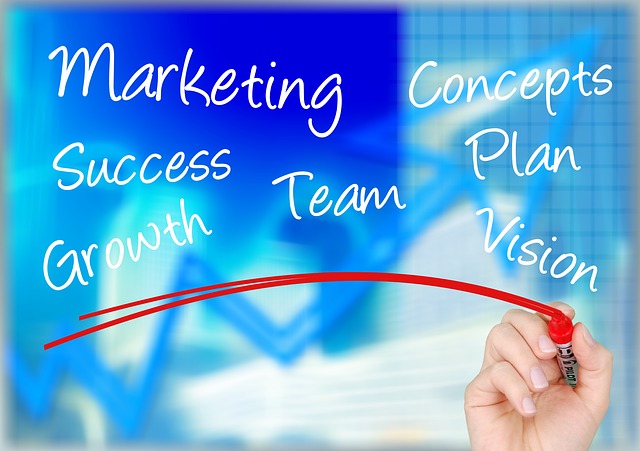 Thus, businesses should make efforts to:
Reach the target audience as widely as possible.

Familiarize users with the brand.

Provide comprehensive product information.

Arouse consumers interest and engage them in interaction.

Offer your service so that they want to get it.

Motivate to purchase.

Provide them with support during and after purchase.

Retain users by deepening the interaction.

Convince them of the importance and usefulness of their feedback.

Return the customer to the consideration of a new opportunity of buying a product.
All the above points correspond to the stages of passing through the sales funnel.
How to Use Customer Lifecycle Marketing
What methods are used in Customer Lifecycle Marketing? Every specific tool depends on the business and its sales type. 
However, there are some effective tools for the common cycle stages.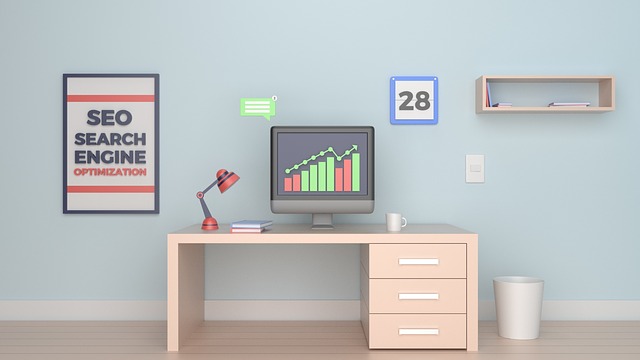 In the awareness phase, you need to reach as many users as possible.
What to use?
SMM strategy in social networks.

SEO website promotion based on niche keywords with different request frequency.

Ads displaying (digital or non-digital).

Outreach.
For engagement, generate useful content allowing to get a deeper insight into your service. Content can be placed in a blog, if it drives traffic, or on well-known partner websites with similar topics. Find out the most frequent consumer questions about your product and give comprehensive answers on your company behalf. This will increase your brand credibility and help the user in the market navigation.
At the evaluating stage, a visitor often becomes a lead. You can track their interests and provide personal feedback (email, push notifications, etc.). In order to complete this phase successfully, provide consumers with a content to compare your product with other similar ones. For example, Nikon vs Canon, etc. Use call to action to convert a lead into a prospect.
After a customer has made a purchase decision, carry them through the selection and payment process. Many transactions are interrupted at the abandoned basket. To avoid this, test the purchasing convenience. If the client left the website or temporarily refused the purchase, try to return them to the funnel. For example, remind of an abandoned basket within an hour or offer an individual discount. Provide a technical support and timely delivery.
Make sure that the customer is satisfied after the purchase. 
Ask their opinion about the product and learn the problem areas.

Offer goods that can complement the purchase (cross sell). For example, after a bike purchasing, the customer will need a helmet or a pump. 

Analyze possible solutions that will be needed over time (for instance, diagnostics and repair). 

Offer to participate in the loyalty system. 

Create an interaction channel or a club for your customers. This approach is a solid foundation to continue the dialogue. 
If customers feel part of a community, they will more likely advocate and promote your brand. Therefore, by creating a friendly space with feedback and suggestions sharing, your customers end up becoming part of your own team.
How to Boost Full Lifecycle Marketing
Set clear goals at each customer lifecycle stage, respond to consumer requests and take into account the market realities.
While building a strategy in the awareness phase, focus on what user problems your product solves.

At the engagement stage, focus on answering all consumer questions, on providing clear product information to prompt the purchase.

In the evaluation phase, pay attention to your service advantages in comparison with other market offers. Emphasize the product features and build multi-level communication with engaged users.

After the purchase phase, give the consumer an opportunity to evaluate the buying experience in order to improve it. Depending on the purchase, predict the period until the next user request. Offer related services or products (up sell, cross sell).

Use marketing channels for client retention, do not lose contact with them, and build long-term relationships. 
Emails, push notifications, instant messengers, social networks (Instagram, Facebook, etc.) are suitable for a communication in digital marketing. For example, web push notifications are an unobtrusive method to interact with loyal customers. 
Messages pop-up on a user's device screen (desktop or mobile) with their permission. Thus, you keep in touch with subscribers, notify them about unique offers, company news, etc. The campaign analysis will provide you with further customers data to improve your marketing activities.
The Benefits of Lifecycle Marketing
With Lifecycle Marketing, you see the complete business promotion scheme, not just its separate parts. This allows optimizing steps, improving communication and ultimately increasing revenue. Evaluating the results of each funnel segment, you can analyze marketing activities and fill in the blanks. Instead of focusing only on attracting new customers, you draw conclusions about where you lose the opportunity to make a profit. This is an integrated approach, which takes into account the peculiarities of the business, its intermediate and global objectives.