Businesses need visibility in order to convert their audience into an increased customer base. To spread information about a product, marketers make use of many different media outlets.  
In this article, we review how to report a story to the local news to promote your brand. Local news can significantly influence people's opinions, which can affect their choices. Mentions of your company on news websites, radio, and TV, can improve brand awareness, and customer loyalty. Compared to national media, with local media, you stand a much better chance of getting your story published. For example, news about the opening of a new clinic in your city only has value locally. This news is relevant to the audience in a limited area.
TIP
Inform your subscribers about the latest news immediately after it's published on your website using
smart push notifications
.
Choose your audience
The first step in reporting a story is to determine your target audience. Who do you want to reach?  Perhaps you will start by defining a region you want to cover. 
Next, write your story such that it is compelling for readers, and useful for reporters.  For example, for a store that provides sports equipment, the target audience might consist of travelers, athletes, hikers, etc. Find out what type of story attracts the attention of these particular readers, that could lure them into your store. 
In the article "How to get more traffic to your blog", you will find tips on how to choose a topic for website articles. The information presented can also be useful in writing a story that is suitable for your local news. 
Tell your story
How do you report a story to the local news? What stories do local newspapers or online media deem worthy of publishing?
Reporters won't get excited about your story if it doesn't amount to anything more than an advertisement for your company. Instead, try to show the local media how your story can benefit their readers. Be sure to include facts – market statistics, etc. to your story. How will this story help the news outlet – new followers, increased website traffic, etc.?
What information is suitable for a press release?
Event announcements, market news, company updates, or expert interviews usually make for good reading. For instance, you can introduce new technology, or new features of a service, highlighting the value for customers, the industry, and/or the region. Another approach is to talk about how to start a business based on your own experience. So, as you can see, there is a wide range of options for different stories, for different newsrooms.
Send photos

 
Depending on the media outlet, you may need to include some content in addition to your text, in order to make your story more publishable. 
For example, if your format is an interview with an industry expert, you might wish to include a photo of your expert, and perhaps one that illustrates your company's working process.
The same approach is valid for other media (TV, radio, etc.) according to their features and your goals. Try to plan your product introduction using all of the benefits of a particular medium. However, media editors have their own opinion on publication structure and appearance, regarding whether or not your story fits their requirements. Plan to cooperate!
Where to send
Where should I look for local media? Start searching for media that are relevant to your story. For example, if you want to pitch a sports magazine with a press release about the opening of a bakery, your request will most likely get rejected. Instead, try to find media that cover your field or relates to your business in a region where you want your company known. 
However, before pitching it is better to make your company visible on specialized platforms, maps, and social media. Then, reporters can easily find information about your business after receiving a press release. 
Here are some well-known, online directories where businesses establish their presence:
Google My Business,

Facebook,

Apple Map,

LinkedIn Company Directory,

Bing,

Yelp,

Yahoo! Local.
Read more about online business directories – https://blog.hubspot.com/blog/tabid/6307/bid/10322/the-ultimate-list-50-local-business-directories.aspx.
Companies also use LocalWorks, an all-in-one platform that helps to monitor your company's visibility on various apps, maps, search engines, etc.
Once you have an established online presence, you can start searching for local media. Believe it or not, the easiest way to find the whole list of the most popular media in your region –  newspapers, magazines, TV, and radio stations – is to use Wikipedia.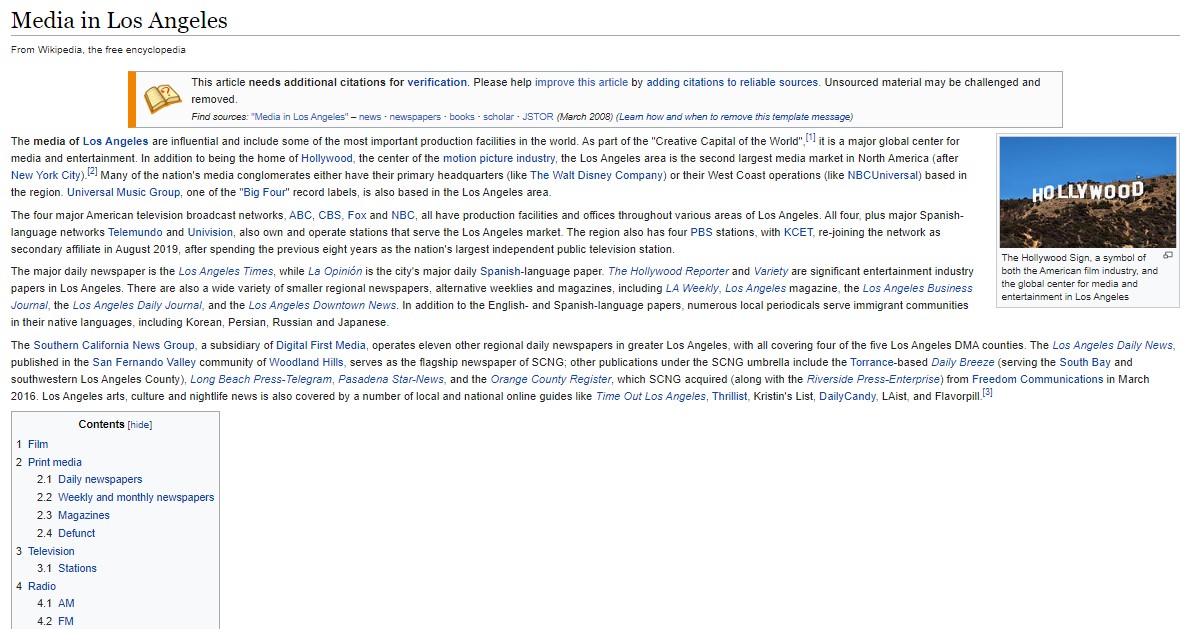 This is a good starting point. Make your own list by writing down those items that will help you achieve company goals. Each entry on the list will include contacts, instructions for "what to do", etc. (Assuming this is your first time trying to get a story published, it'll be quite an education!)
Local newspapers 
Another source of information about newspapers in The United States is US Newspaper Listing (https://www.usnpl.com/).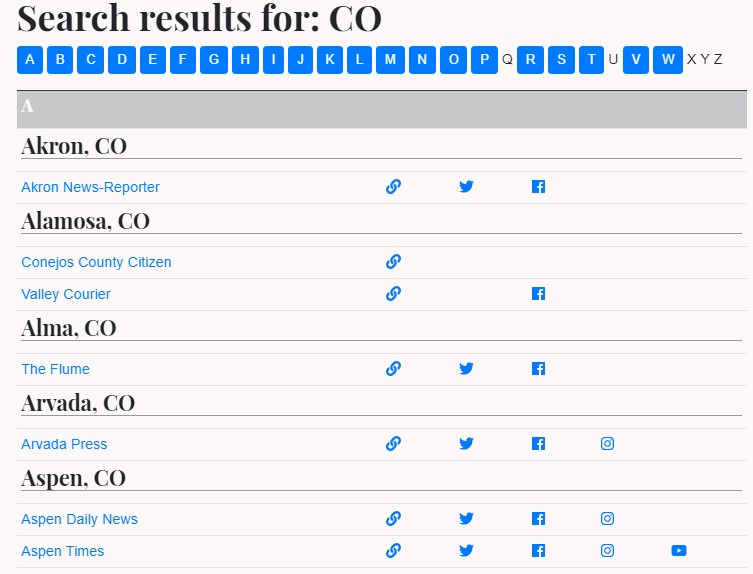 You can segment newspapers by coverage. For example, start with the media of a specific district, then reach out to the city newspapers. After you have success with these targets, you might try to contact a state outlet. 
Local websites
In addition to Wikipedia and USNPL, you can search for niche blogs and websites. It is much easier to collaborate with online media in your own field. They would be interested in your content due to its relevance to their topic. However, your press releases for various media should be different depending on pitch topic, outlet size, niche, etc. 
The more websites you reach with your news, the broader your audience. Plus, websites tend to spread their content over social media (Facebook, Twitter, etc.). Thus, once company news is published on a website, the content will also be visible on other platforms.
Here are some tips on how to use guest blogging, and share content on social networks in our article on unorthodox ways to attract visitors to your website.
Local radio stations
As we mentioned above, you can search for local radio stations in your city on Google. There is also the Radio Locator service for US stations, where you can find a radio station by location.
This website shows the station format (Jazz, Classical, etc.), its URL, its location, and whether or not they also reach an Internet audience. 
What story can you provide to a radio station? For instance, the podcast format is extremely popular today. You can suggest educational information to start cooperation, or even provide an idea for a new program. It is important to build a strong relationship with the media. If communication is valuable to both of you, it will be a good starting point for a productive partnership. After establishing contact, you will get the chance to tell stories in different ways (interview, expert comments, etc.).
Local television
Another source of information, besides Google, for local TV stations is the TV Guide website. You can find the TV stations in your area by entering your ZIP code here.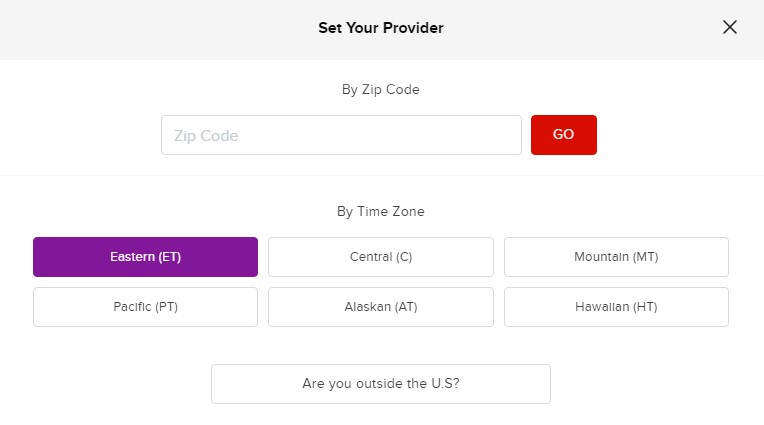 Perhaps the best way to produce relevant content for a TV station is by holding events. If you want to introduce a new product, or you have something special to present, invite journalists. However, your story should fit the interests of the station.
Find the right contacts
The next step in pitching your story is to get the contact information of the right reporter. The contacts from the lists above are not always suitable for sending your press release. Do some research before initiating interaction.
Once you have made your list of local media, determine which journalist is in charge of content on your topic for each news outlet.
While making your media list, you should also save the names and contact info of the journalists.  If you can not find the appropriate journalist from a particular outlet, try asking someone from your list.  Some of them will be useful to you, even if they are not the ones you need.
For newspapers and websites, start searching emails of reporters in the byline section of the articles. For example, if you are interested in sports,  most news media have sportswriters!  Usually, if not always, you will find their names at the tops of articles.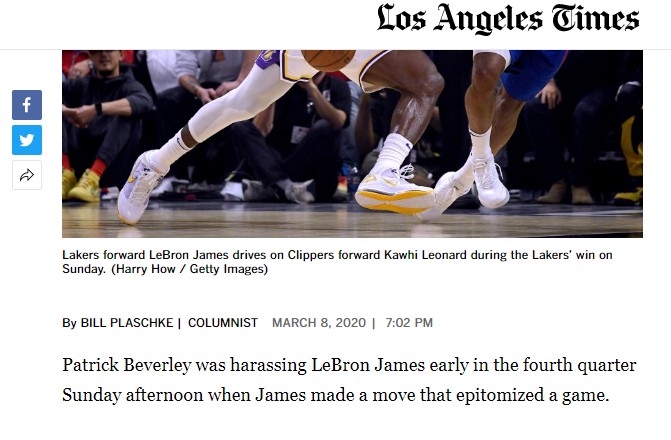 Check to see if the name is clickable.  If it is, follow the link for more information.

In our example, we have got the reporter's email and the contact info on Twitter, Instagram, Facebook. 
If there is no expanded information about the journalist in an article, but only a name, you can search for contacts by this name on Twitter, LinkedIn. Or try to find an email address by a Google search.
Call or email
It is probably best to send a press release by email. However, if you aren't positive that you have the right contact, call the office to get the information you need. Make sure you get the right reporter, his/her contact info, and any details regarding submitting a press release.
How to pitch
When your media list is ready, start composing a pitch corresponding to your goals. If this is the first time you are sending news to a particular media outlet, be sure to introduce yourself and your company, as you present your press release. This email should be neat and clear. The average time someone spends viewing an email is about 11 seconds. Try to imagine that YOU are the one receiving this email!
Learn how to start a newsletter in 12 easy steps.
You probably already have a narrative about the specifics of your business. However, selling your news story is not the same as selling your product. How do I report a breaking news story? 
Structure and key elements
First, create a story structure. Then, write down everything you feel is necessary to include. Perhaps a bullet-point list would be useful. Don't worry about the length yet. You can edit it later to make it shorter, if necessary. A good benchmark for article length is no more than 200 words. 
How to tell a story properly? Your main purpose is to grab the reporter's attention immediately after they open the email. Nobody will read your entire article. A pitch has to catch someone's eye at first glance. 
Subject line

. It is important to compose a subject line that will pique the interest of the recipient. Otherwise, your email might never get opened. But remember, your subject line also has to reveal your intentions to the journalist. Make the topic of your press release clear.

Personalized invitation or greetings

. Personal pitch shows your interest in communication with this particular journalist. This type of treatment is generally appreciated.

Hook

. Start with an introduction of the most important facts. Try to include in the first sentences the main information about who you are, the key points of your news, and why they should publish your story.

Body

. Next, give details on the key points of your story, but remain informative, brief, and clear. Talk about the value that your news brings to the readers as if you are a reporter, rather than a company salesman. 

Connect the story to the recipient

. For example, if your story is about an event, show how participation would be advantageous to this particular person. Create some excitement by including them as part of your story! 

Closing text

. Provide one link for information about your company. However, using multiple links in an email can trigger spam filters. Read

how to prevent email from going to the spam folder

. Also, you should ask for some sort of feedback.   
You can create a single template for a pitch, but don't be surprised if that one template isn't "all things to all people".  You might want to create more than one template to use for different situations.
The Newswire, or a similar tool, will help you with press release distribution, if you do not have employees for research and making a pitch. 
Additionally, you can learn how to get on Google News.
How to follow up
It is not likely that you will get a response from the initial contact. Get ready to follow up. Try not to be annoying when trying to get a journalist's attention. Instead, create an informative follow-up that will amplify your previous email. Prepare follow-up texts upfront while composing the pitch. If you had to shorten your initial story, you can use the parts that you edited out in a follow-up. 
Create a follow-up by Reply-ing to your previous email, so that the recipient can read the overall story at the same time.  
If you don't get a response after the first follow-up, contact them on social networks. Multiple interactions with media members will increase your chances to get your story published. Follow your local media on Facebook, Twitter, etc., for networking and monitoring their updates. Posting comments on social media can help build your company's authority.
Learn how to get more website traffic with no ads.
However, if, after all your efforts, you get a rejection, don't get upset.  It's just a part of the process. And, you can't give up! You will successfully get someone's attention eventually! 
When your stories are well-received, and you get a track record, your company's influence will spread. Those reporters who are not willing to publish your content today will eventually come around. Pay attention to building strong relationships with local media for further cooperation.
How to respond
When you get a response from a journalist, act promptly. Provide them with any information or additional content (visuals, audio, etc.) they request. They might ask for an interview – Prepare answers to any questions they have. Your main goal is to present yourself as an industry expert. Therefore, make your comments meaningful, practical, fact-based, and truthful. Readers should be able to rely on your word. This fosters trust among your audience. And, social media users share valuable content. (Welcome to the 21st-century version of "word-of-mouth advertising!) This will increase your company's influence. Then, journalists will begin to turn to you for expertise. 
Conclusion
Let's sum up how to report a breaking news story.
Here are the most important questions you need to answer before preparing a pitch.
What is your target audience?

Which media are suitable for reporting your story, based on your target audience's interests?

Will reporters deem that your story is worth publishing? Is it valuable for readers/followers of a specific media outlet? 

What additional content is needed (visuals, audio, etc.) to report a story to the various media (newspapers, TV and radio stations, etc.)? 
Next, here are the main steps to establish contact with journalists.
Create a document for noting information about the media and reporters. This is your database with target points about each item.

Search for names and contacts of local media in Wikipedia and specialized websites.

For each media outlet, find contacts of journalists that cover your specific field. 

Set down the bullet points of your story and describe each point in detail. Once your story is written, edit it such that it is no more than 200 words. Save those parts that were edited out for potential future follow-ups.

Compose an email for the journalist with a personalized greeting. Copy your story into the email. Do NOT send it as an attachment. Highlight the key points to provide the recipient with structured information. Write a closing message and send it. 

After a few days, if you have not received a response, follow up with a new message. Additionally, you can connect with the media members via social networks. Create your follow-ups on the basis of your initial pitch, but amplify it with new facts.

If you get a response, cooperate with the reporter. Provide them with additional information, expertise, etc.

If your request is rejected, don't be afraid to contact the current journalist after some time with your next news story.
Work at establishing strong relationships with local media. Focus on providing useful stories and present yourself as an industry expert. Think of the media as a partner, and your relationship with them will benefit you, them, and your community.
TIP
Gravitec.net specializes in web push campaigns. If you have any questions about automated content delivery, please do not hesitate to contact our
support team
.