Here we review how to enable push notifications for your website and start sending them to your readers. It will take you less than ten minutes to get to know it. But first, let's find out why to use push notifications for you website.
Add Push Notifications Right NOW
Why Use Website Push Notifications?
We start this guide from comparing push notifications with other marketing channels so that you can see if it worth your effort installing a push service. We've compiled a list of four channels to show their major strengths and weaknesses.
Email marketing reaches a wide internet audience. According to statistics by the Radicati Group, about one-third of the worldwide population uses emails.


However, emails are not as good as push notifications in sending time-sensitive information, because users sometimes put off viewing their email for hours/days. Besides that, there is the chance that

email messages go into the spam

folder.

Text messages (SMS) are suitable for timely messaging but has limited capabilities for nurturing customers comparing with push notifications. And, 160 characters that is all you can send. Still, it works for customer service messages, for example, to inform a customer about the delivery time of a product.

Instant messengers such as Facebook messenger allow you to send messages with mixed content: images, text, buttons. However, a sender needs a list of customer contacts to start a campaign. And to get them

 you have to work on social media marketing strategy first. This is a complex process that requiers time and money investment. With pushes, you get subscriptions automatically without the initial preparation.

Mobile or app push notifications

are embedded into mobile apps. A company would need to develop an expensive application in order to use this technology for promoting a product. And, app pushes will only reach mobile users while web pushes reach users of any device.
Features of
website notifications
Now we summarize what push notificaitons offer to those who are ready to use them.
A simple opt-in procedure. A website visitor simply needs to click one button in the automatic pop up window to subscribe to notifications.

No development is necessary. Web push technology can be integrated into your website using a push notifications WordPress plugin or integrations for other platfroms such as for Shopify. Alternitevely, push services generate a code that you need to paste to your website to start using notifications. To try, 

register on

Gravitec

.net

 that is among top five push services, and follow the instructions.

Web push notifications are a cross platform technology. Notifications can be sent to both desktop and mobile users to all kinds of browsers.

Notifications pop up on a subscriber's device right after they are sent, so they attract a subscriber's attention immediately.

A push message consists of a 64-character title, and up to 240 in the text body, a website link, an image, and extra buttons.

Using a push service, you have access to campaign statistics for tracking subscribers' activity and analyzing campaign results.
Start Using Push Notifications
With web push notifications, you will start collecting a subscriber base right after you complete the installation process.
How to Send Push Notification From a Website 
In this guide, we show you how to send notifications with the Gravitec.net service as an easy-to-use platform.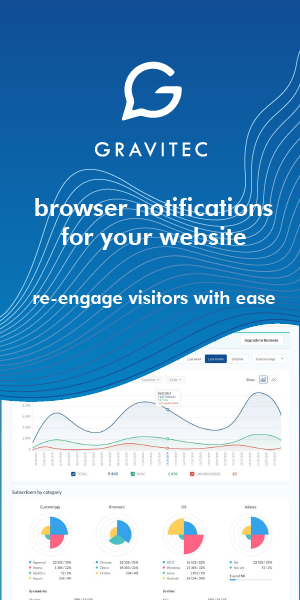 Follow the bellow steps to gear your website with push notifications.
Sign Up
Visit gravitec.net and click "Get started".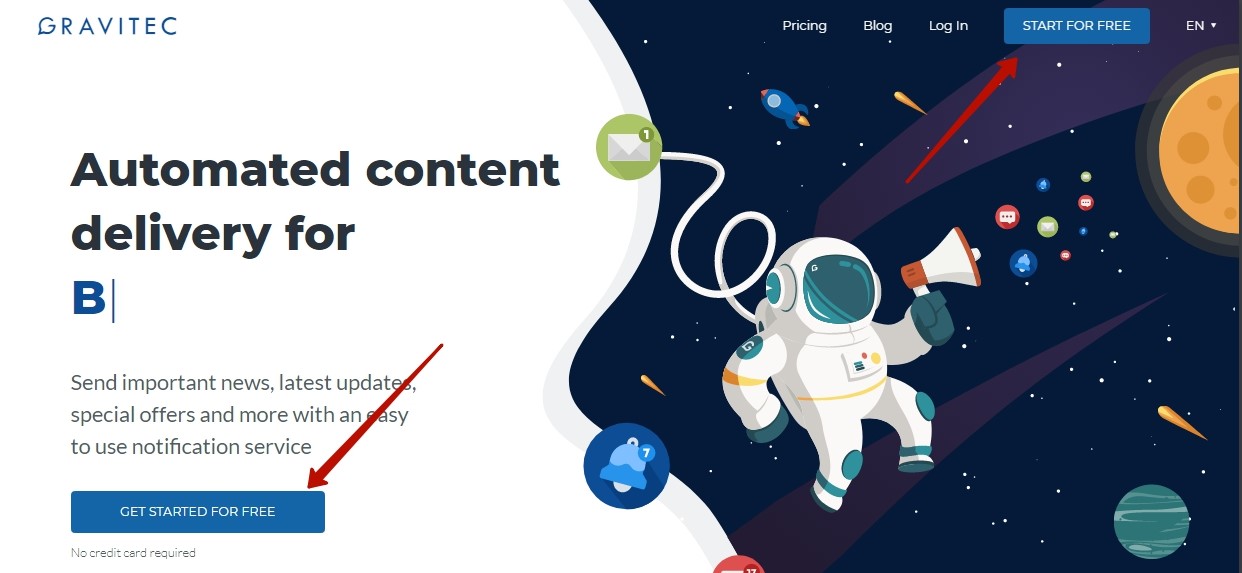 Enter your email address and password, or sign up with Google, Facebook, or LinkedIn.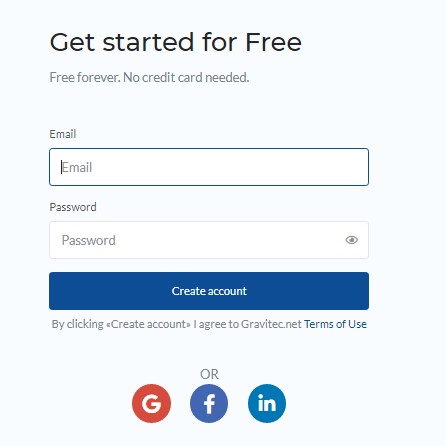 Gravitec.net will send a verification message. Complete your registration by clicking the button in your email.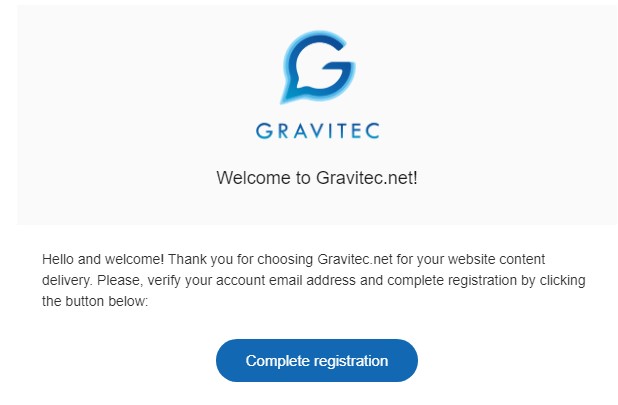 Alternatively, you can start by installing the Gravitec.net WordPress plugin.
Start sending notifications
After your account is created, follow seven onboarding steps.
Choose the plan. There are four plans for 20K, 50K, 100K, and 200K subscribers. You can pay monthly or save your budget with an annual payment. Alternetively, if you want to try the service features before the purchase you can choose the Free plan by the link in the bottom of the screen.
Make a payment or skip this step by clicking the link on the bottom of the screen to try the service for free.
Choose the way to add push notifications and add your website URL. You will find four types of integration: Standard, WordPress, Shopify, and Wix. 
Push Automation informs you about the Gravitec feature that will help you automatically send notifications from your RSS Feed.
Smart Digest informs you that you can set up a push notification digest with the most popular posts from your RSS Feed.
Push Inbox Widget allows you to set up the Inbox feature for the Bell widget that will be displayed on your website after you install push notifications.
Enable subscriptions step will show you instructions for your type of integration. On the screenshot below, the WordPress integration is shown.
To verify integration, go to your website and subscribe to push notifications.
Now your website visitors can subscribe to push notifications.
Subscriber base
You will start get subscriptions automatically, right after the integration. Each visitor can choose to either "Allow" or "Block" push notifications in the opt-in window on your website.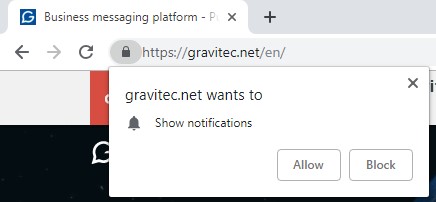 To manage the permission prompt settings go to the Prompt&Bell section.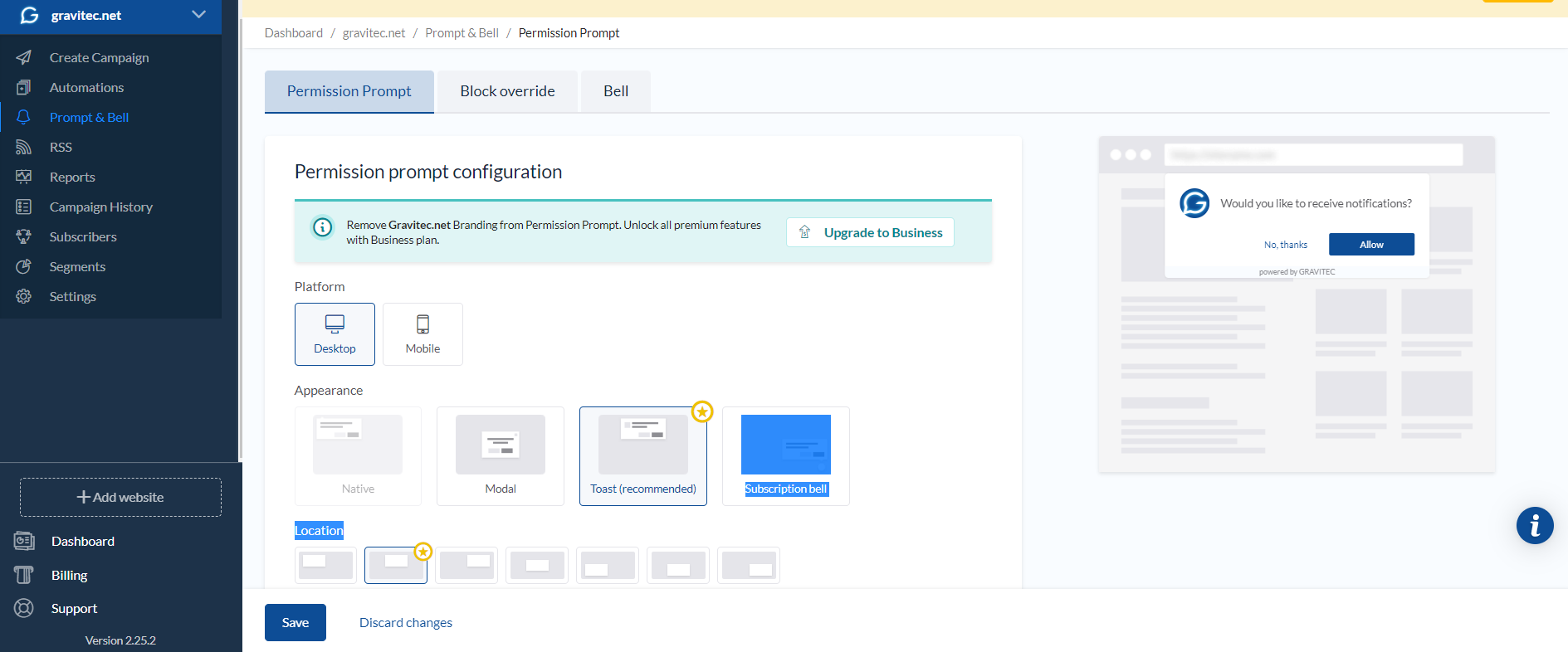 You can configure the permission prompt for mobile and desktop devices. After you select the appearance and position, you will see the changes in the preview on the right side of the screen.
You can also edit the message text, and the names of the Allow and Discard buttons.

The Subscribers section on the left menu will show you your Subscriber statistics for each of your websites.

You can start sending notifications just as soon as you get your first subscriber!
To automate your campaigns use Gravitec.net automation features that will save you a lot of time. Read more about how to send notifications from the RSS Feed. If you want to send a single push notification follow the steps below.
Start a push campaign
Click Create campaign in the left vertical menu.

You can choose the Quick mode to create your push campaign just by adding an URL and clicking Autofill. Gravitec.net will autofill the notification fields from your webpage metadata.

If you want to create a push notification with the content that is different from your webpage title and description fill in push notification fields manually.
Enter a title and a text. You can add an emoji for both (click on the smile icon).
Fill in the URL field, turn on/off the UTM for tracking subscribers' activity. You can click Autofill after you add the URL to automatically fill in all push notification fields.

Set the notification icon with the recommended size 192x192px. Then check the web push preview for each browser and operating system.
Set the schedule. Set the date/time to start, and also select the time zone. TTL (Time to push live) is the duration of the campaign.  During this time period, the Gravitec.net system will attempt to reach all devices, until all subscribers have been reached. If you don't set a campaign schedule, notifications will be sent immediately.

To add big images and extra buttons, click 'Rich notification'.

Click 'Targeting' to segment subscribers by tags, aliases, browsers, countries, and operating systems. If you're new to segmenting r

ead more about the 

push notification segmentation

.
Finally, click 'Test the notification' to see it on your screen, and if everything is all right click 'Send campaign'. This action will start delivering the notification to your subscribers.
Summary
How to send push notifications?
Register on Gravitec.net

Follow the integration steps

Start get subscriptions

Create a push campaign

Send notifications to subscribers
Why do you need browser push notifications?
You can increase your website traffic by up to 15% by using web push notifications.

There is no need to spend your time thinking how to get subscriptions. Subscriber base collection starts automatically right after your website is integrated with the push notification technology. 

Get high opt-in rates due to push notifications features that stand out. If a subscriber's browser is active a web push notification will be displayed immediately on a subscriber device

You can send targeted campaigns that correspond to subscriber interest to grow repeat visits.
If you have any questions about push campaigns please contact our support team.