The marketers are forced to follow market trends in order to engage the customer. The more effective marketing channels, the higher chances to reach your audience.
Web Push notifications are a relatively new tool for communication with website users. Still, it provides many unique features that are not available for other channels.
Read about the differences between web push and app push notifications.
In this article, we will deal with the main benefits of push notifications and their functions for business.
D

o I Need Push Messages?
Browser push notifications are used in all industries today. They are most popular among e-commerce and Internet retail. Nevertheless, publishers and blogs actively use this tool for re-engagement as well. The technology is literally suitable for all industries from entertainment and traveling to financial services, SaaS and software development.
Why?
You can send messages directly to any user device via its browser.

The push notifications open rate is higher, compared to SMS or Email.

No need to worry about the messages

going into spam

.

On Windows 10, unopened

alerts

go to the Notification Center, where the user can view them at a convenient time.

You can launch a campaign at any time after connecting push service to your website.
Push notifications provide the user with the latest news from their favorite websites. Therefore, they will not miss the long-awaited discounts and bonuses. Besides, they can block notification, if it becomes intrusive.
Why are Push Notifications Important for Advertisers?
We've compiled ten basic benefits of push notifications. They will convince you of the tool exclusivity.
Fast subscriber base collection
The subscriber base collection begins immediately after the push notification installation. Opt-in rate is about 15%. To subscribe one needs to click 'Allow' in the service browser window.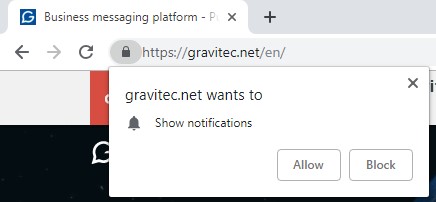 The simpler the opt-in process is, the faster the base grows. There is no need to figure out how to motivate a user to subscribe. The system does not require personal information. Such an interaction is much more efficient than filling out forms. Your loyal audience will replenish your base itself.
However, we recommend to notify the users about their subscription with the welcome message. This will prevent random subscribers from getting into the database.
Traffic increase
With the base growth after the campaign launch, returning traffic increases. Notifications pop up on the user's device screen and it's hard to ignore.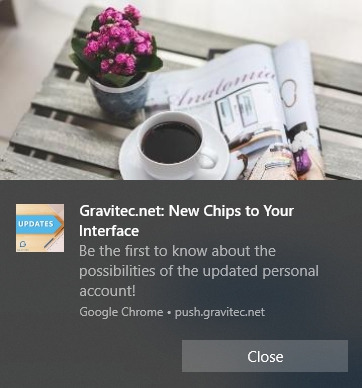 The channel's CTR is up to 30%. Even before the technology installation, you can calculate the approximate traffic increase and ROI for your website.
Calculate web push effectiveness
Proper campaign planning enhances its results. In order to do this, consider the subscribers interests, their preferences, choose the profitable content and the right time to send it.
Extended statistics
If you use a ready-made push notification services instead of pre-developing your own technology, you have an access to the campaign statistics.
Gravitec.net provides extended functions in personal account.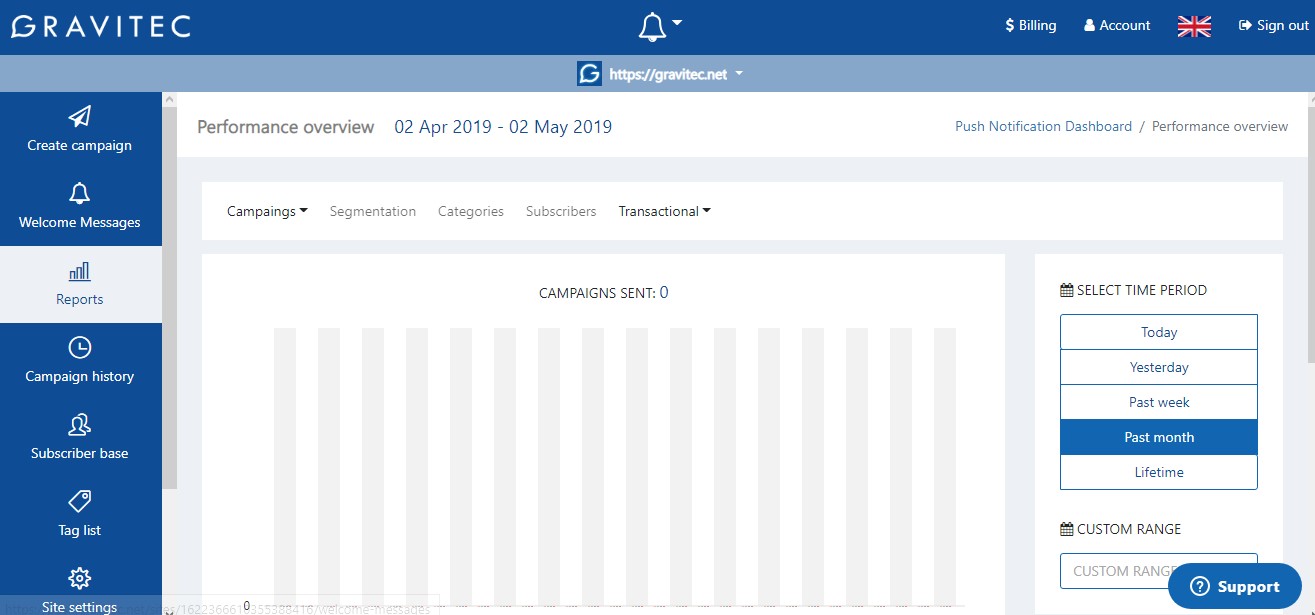 Our clients have access to:
Subscription

statistics

. It shows the dynamics of subscriber base growth by hours, days, weeks, months, etc.
Campaign history with filters on various options.
Line and bubble charts, histograms with CTR changes, the number of delivered, opened and closed notifications.
All these features let you know more about your audience: their activity time, the most interesting topics and the best appearance of push notification.
Appearance diversity
The basic push notification structure includes header, text, image and link.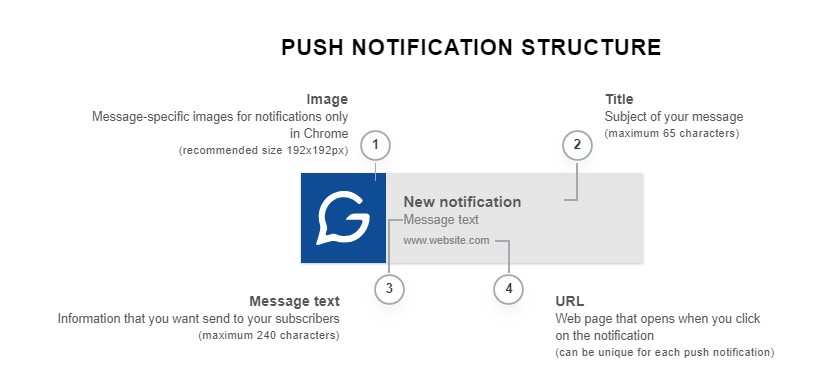 Chrome and Opera supports rich push notifications with the big images and the extra buttons for Windows and Android OS.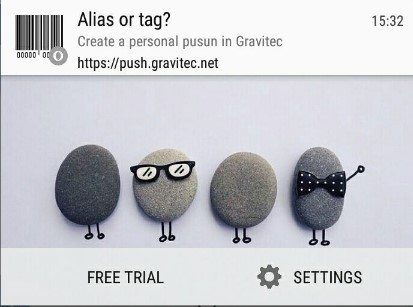 Thus, you can use interactive elements to engage subscribers. This approach allows to diversify the messages, to make them more visible and catchy. The Call-to-Action buttons redirect users to different pages with the opportunity to track these transitions.
Audience segmentation
Instead of generating common content for all users, customize messages for different audience groups. Push notification services provide clients with segmentation function. You can divide subscriber base by:
This data was gathered at the moment of the user's subscription. Despite the subscription simplicity, the system saves the metadata from the user's device.
To set basic segments select suitable filters in Gravitec.net personal account while creating notification. For instance, you can choose Android OS for sending alerts to mobile audience only.
Relevant messages have a higher probability of reaching the consumer.
Behavioral targeting
Besides basic segmentation, use push notifications for behavioral targeting. This feature works through tagging. You can track subscriber's interest and create campaigns for separate groups based on their actions.
Set unlimited number of tags for product pages or website categories. When a subscriber hits a tagged page, that tag value will be assigned to them. Thus, create the user segments by visited pages or other events.

Cross-platform
With Google, Microsoft, Apple support, the technology reaches wide audience. Web push pops up on both the mobile and desktop devices unlike app push. Thus, it has at least twice as much audience and doesn't require costly app development for this.
Worldwide Market Share Device Statistics: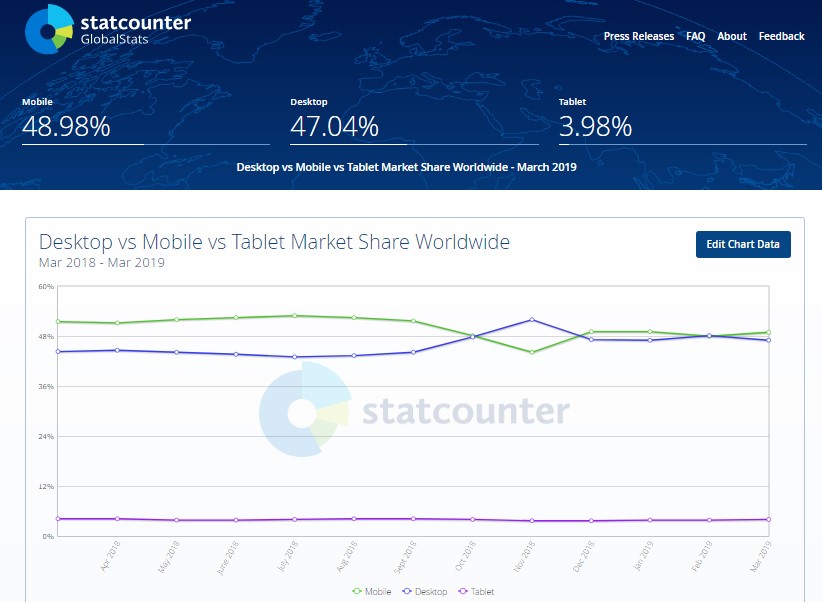 As we mentioned above, you can send notifications separately for mobile and desktop users.
Personalized offers and triggered messages
The personal user interaction improves the campaign performance as well as segmentation does. In our service, you can assign a subscriber's alias (email, token, telephone number, etc.) through the API. This way you interact with subscribers personally, send transactional and trigger notifications. For example, you can create a rule for sending messages by the user's action in their account.
Conversion Rate increase
Push notifications boost not only website's traffic, but conversion rate as well. Clear, quick messages relevant to the user's interests lead to passing through the sales funnel. Marketing cases provide us with examples of purchasing in one click from the push notification.
To match user's request you need to solve their problems, not just trying to sell. Push technology helps to promote your product gradually.
Easy to use
The push notification service provides marketers with all features for proper technology use and instant campaign launch. Save your time for effective strategies creation instead of finding out how the tool works.
For the push campaign launch, register on Gravitec.net and enter your website's data.
The interface appearance:

Conclusions
The main benefits of web push notifications:
Subscriber base collecting starts after the technology installation.

Simple opt-in in one click.

Users re-engagement and website's traffic increase.

A variety of design approaches.

The segmentation tool by location, browsers and OS.

Targeting by the subscriber's interests.

Mobile and desktop audience reaching.

Personalized interaction.

Conversion rate improving.

Simplicity of service.
If you have any questions about the push campaign launch, please contact our support team.