Identifying of the business target audience is one of the most important tasks for the marketing department. The product line, pricing, profit forecasts, the website content, advertising channels choice depends on who your customer is. However, the determined website audience is very mixed as well. The website visitors (especially if it offers a wide range of products) belong to various social and demographic groups, have different financial status and interests.
Why You Should Segment Your Subscribers
Today, the marketing strategy success largely depends on how well each user's preferences are taken into account. Segmentation of the customer base allows dividing by target groups according to various criteria. With this approach, you can work separately with each group of consumers and their interests.
The main requirement for a competent segmentation of the website audience is its expediency. Therefore, initially it is necessary to define goals, and then divide customers into groups to complete business tasks. Often segmentation occurs directly on the company's website by introducing different filters, questionnaires, forms before and after purchase. However, in order to attract new customers, you should use external tools as well.
Types of Segmentation
Segmentation has different types depending on the campaign goals, the business specifics and its audience.
The common types:
Demographic segmentation (gender, age, nationality);

Social segmentation (education, income, marital status);

Geographic segmentation (country, city, district);

Behavioral segmentation (purchases frequency, interest in a certain group of goods, etc.).
You can use several types of segmentation in one marketing activity. For example, geo segmentation combines with social segmentation. Customer data shapes relevant product promotion strategies, content for advertising campaigns, brand image, etc.
How To Do Segmentation In Push Notifications
Gravitec.net provides the push notification service with targeting function.
Targeted notifications are intended to the specific user groups, divided by certain markers. The consumer receives information that corresponds to their tastes and needs. This approach allows to increase the campaign conversion rate. A narrow circle of the target audience requires less resource, but it becomes the core of sales growth.
The subscriber segmentation tool in our platform is based on:
Metadata filters (by browser, OS, location);

Tags (by interests, consumers behavior);

Alias for personal communication with users.
Metadata filters
Metadata gets into the push notification system during a user subscription from their browser. The subscription occurs with just one click and does not require any additional actions. Nevertheless, one click is enough to get information about the user's browser (Opera, Chrome, Firefox, Safari, etc.), the device operating system (Windows, Android, iOS), the location.

For instance, location based notifications are used to send information relevant to where the customer currently at.
Tags
Tags are conditional markers assigned to a subscriber groups according to their interests, actions, and events. For example, tags can be set for category or separate product page. Every push notification subscriber who visits this page will get a tag (for example, "football", "volleyball", "swimming" for a sports store).

This segmentation type allows sending information about new category items, discounts for the subscribers with defined interest. There is no limits for tags on the website in our service. This feature greatly expands the functionality of the technology, enables action segmentation. Moreover, it includes logical operators tool to combine different tag categories, or to exclude a specific customer group from the list. You can set tags for the website using REST API.
Alias
An alias is a personal subscriber identifier, a marker that allows for the personal offers, the trigger notifications, etc. In this feature, the user ID in the Gravitec.net system corresponds to its own ID in the website system (CRM). An alias appears as an email address, login, loyalty card number, etc. However, the alias type is the same for all subscribers within one database (for example, an email address only).

TIP
One alias is assigned to one user, but one subscriber has many tags.
Using API, you can perform automated distribution of transactional messages (for example, a payment reminder, order confirmation, etc.).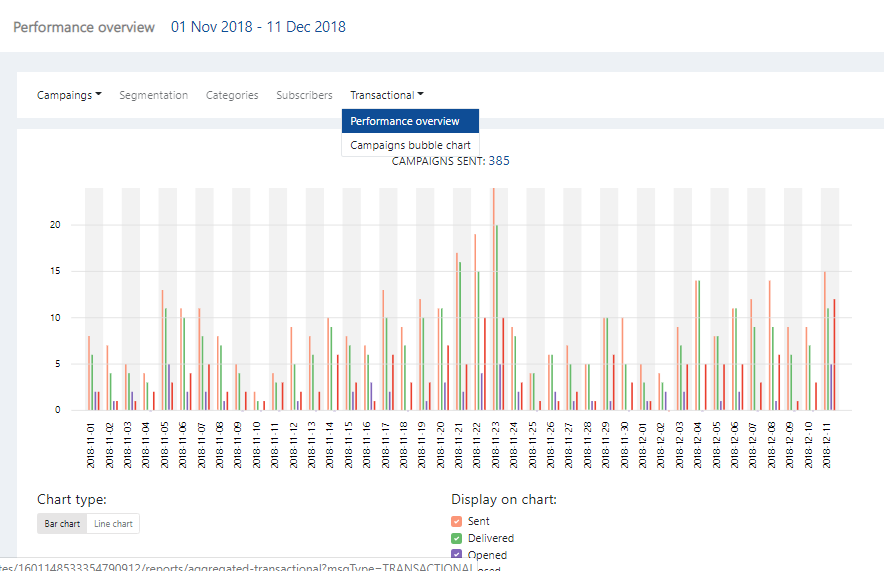 Conclusion
Proper base segmentation with the web push service allows to:
send only relevant information;

increase brand loyalty;

re-engage customers;

increase the conversion rate;

use various marketing techniques (for example, Cross-sell);

reduce the cost of customers engagement.