Gravitec.net provides a plugin, which will very quickly allow you to send push notifications from WordPress websites. To start using the push technology you need to install the plugin and connect it to your Gravitec.net account. As soon as you activate the plugin, you start collecting subscribers and can send push campaigns, both manually and automatically. 
Install Gravitec.net Web Push Plugin
TIP
WordPress is the most popular CMS. Presently, more than 70% of all websites use it.
What do you need for adding push notifications to your website with the Gravitec.net plugin?
Active WordPress website

Activated Gravitec.net account

Installed Gravitec.net plugin
See the below review of how it works. 
WordPress Push Notifications Plugin
The Gravitec.net plugin allows you to use all of our push service features.
The Gravitec.net service supports five desktop (Chrome, Opera, Firefox, Yandex, and Safari for macOS) and four mobile browsers (Chrome, Opera, Firefox, Yandex). So, you can send web push notifications to subscribers who use almost any device. 

You can customize the appearance of the subscription prompt.

Push campaign statistics get compiled so that you can analyze subscriber behavior. 

Segmentation features allow for creating targeted campaigns. 

Send campaigns automatically using your RSS Feed or Twitter account. Additionally, Gravitec.net has features for sending TOP news of the day or week, and also a series of push notifications for welcoming new subscribers. 

Gravitec.net has a REST API for triggered campaigns.
You can use the Gravitec.net WordPress plugin free of charge. The Free Plan allows you to send push campaigns to no more than 10,000 subscribers. You can install the plugin on wordpress.org or by registering here. 
How to add push notifications to a WordPress website?
I will take you no more than fifteen minutes to get push notifications installed on your website. 
Step 1 
From your WordPress admin panel, go to 'Plugins'. Enter 'gravitec' in the plugin search. Select "Gravitec.net – Web Push Notifications", and click 'Install'.

Step 2
After the plugin is installed, you will see two options: "Create new account in 1 click", and "Connect to existing account".
If you don't have a Gravitec.net account, choose the first option. If you do, then select "Connect to existing account".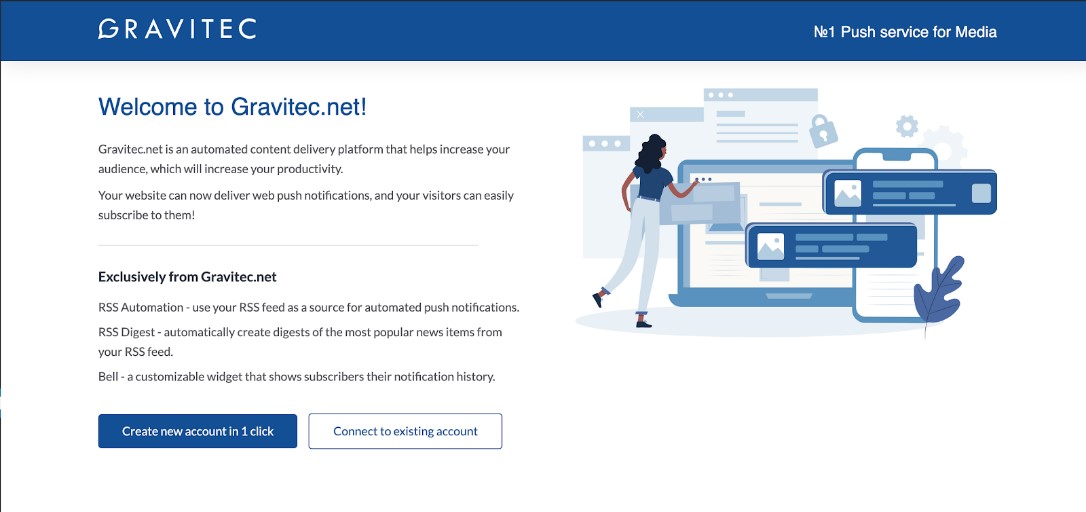 Step 3
If you chose "Connect to existing account", you need to sign in to Gravitec.net. After you log in, the push service will be connected to your website automatically.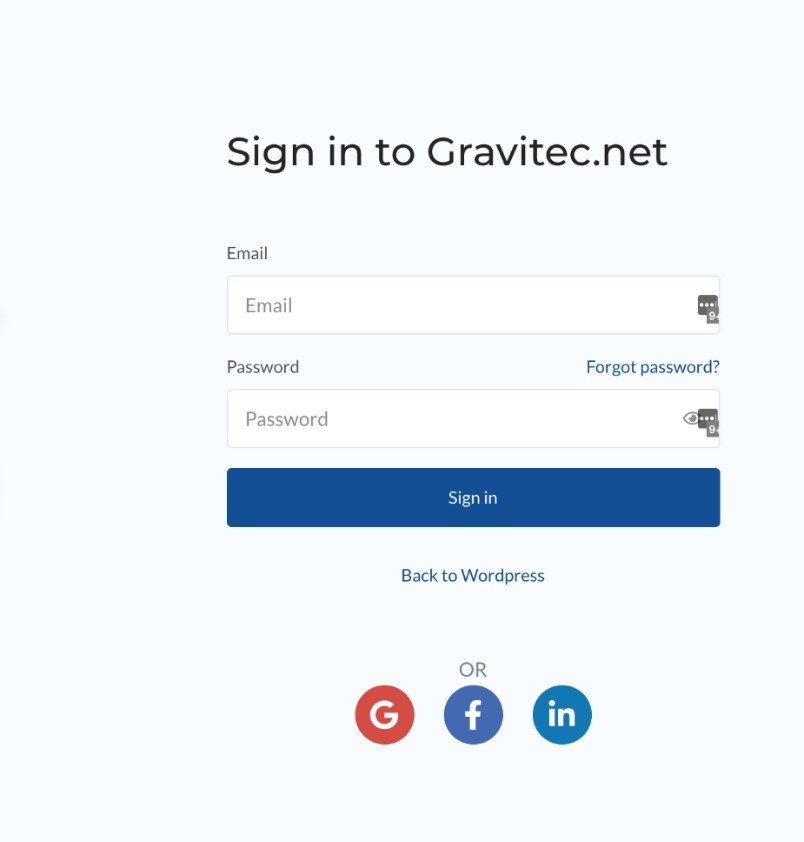 Create a new account
Step 4
If you chose "Create new account in 1 click", you will get the Sign Up form to add your website to Gravitec.net. It consists of five steps:
Automation.

If you have an RSS Feed, you can use the '

RSS to Push

' feature to send push campaigns automatically. These campaigns are created from the metadata of your webpages. Simply choose a period of time when you want to send the news to your subscribers, and click 'Turn On'.
Smart Digest.

You can send a

Daily or Weekly Digest

with the most popular news items in one notification. Select a day(s) and time when you want to send the Digest, and turn it on.
Push Inbox Widget. After adding push technology, subscribers will see the Bell on your website. This feature allows you to store all push notifications in Inbox so that subscribers can see their notification history. You can set the color of the Bell widget, and its location on the website.
Plans.

Here you can choose the Free Plan, which gives you use of the service, with certain limitations. Or, choose the Business Plan, which removes all of the limitations, for a modest monthly fee.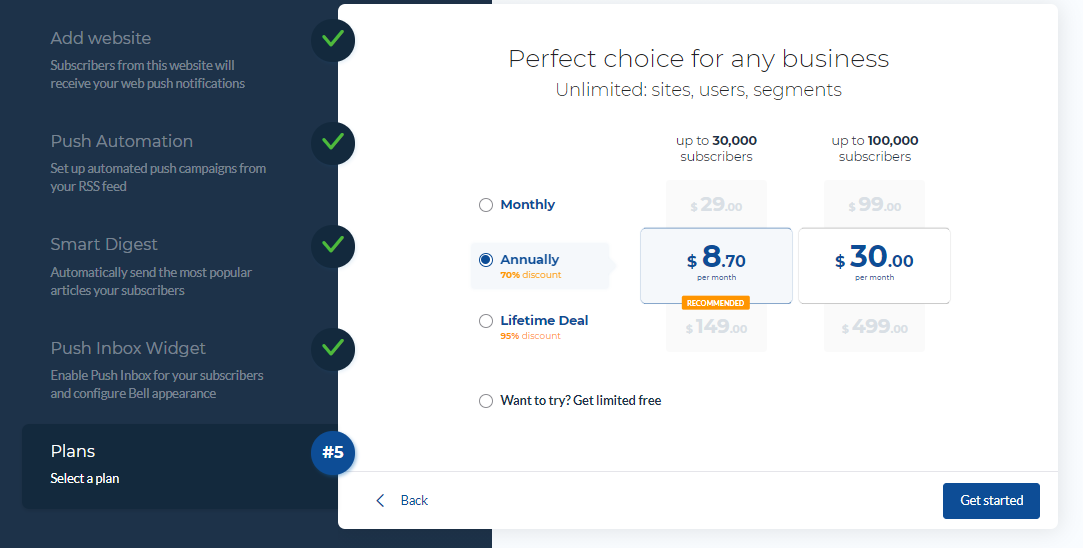 Now, you are ready to click "Get Started". A confirmation email will be sent to you, which will prompt you to "Enter Password", which finalizes your Gravitec.net account creation.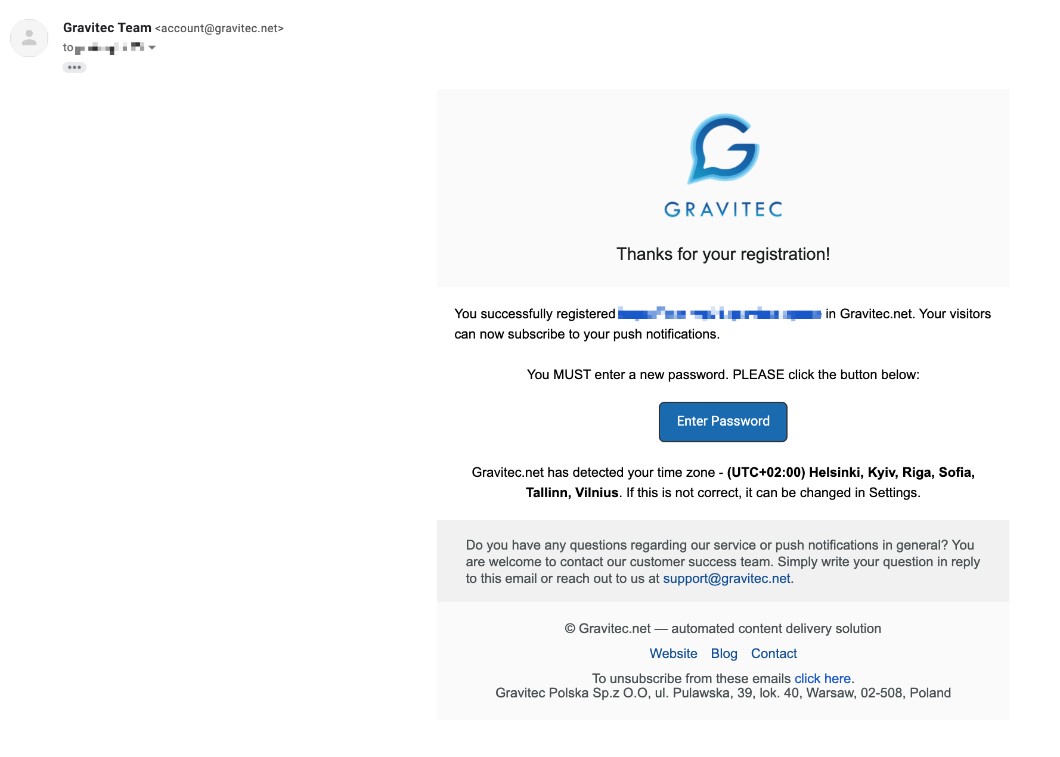 Once you are registered, you have the ability to change your email address or/and password in Account Settings.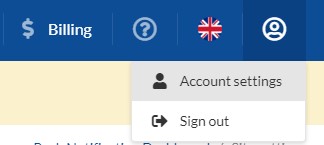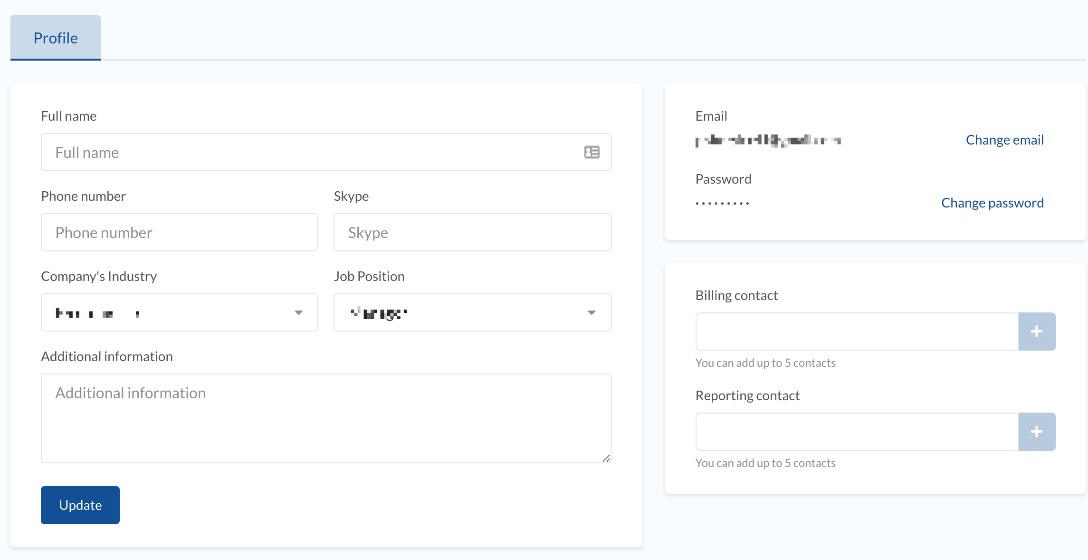 Automated campaigns
In Gravitec.net, there are five features for sending push campaigns automatically.
"Drip Campaigns" – a series of push campaigns to new subscribers.

"Welcome Messages" – a welcome notification to new subscribers.

"Push Digest" – TOP-news of the day(s)/week, in one notification.

"RSS to Push" – takes the newest or most popular items from your RSS Feed. 

"Tweet to Push" – when you post a Tweet. 
Read more about automated content delivery. 
Summary
The Gravitec.net plugin enables push notifications on WordPress websites easily, without the need for developers.

You start collecting subscribers immediately upon activation of the plugin and can begin sending push notifications.

After connecting your website with Gravitec.net, you get access to all of the service features.

There are five automation features that will help conserve your time.
If you have any questions about push campaigns, please contact our support team.