A blog is a website where you can share your thoughts, ideas, and experience with others. You can communicate with people from different countries, and dig deeper into topics that interest you. Blogging can help you improve your writing skills, and learn. And, even if you start a blog as a hobby, it can bring you some money over time.
In this article, we discover how to tell stories on your blog, and why you might enjoy blogging. We discuss blogging as a hobby and whether you should convert it into a business. 
Why hobby blogging?
Is blogging a good hobby? Yes! It brings pleasure because you are free to create anything you like. In addition, it can become useful to you.
Here are some thoughts on how blogging can help you acquire new skills and opportunities.
Writing down your everyday thoughts is a useful practice in and of itself. It exercises your sense of creativity and makes you feel better about opening up to others. Hence, a blog can be your journal for exploring yourself. 

You can connect with other hobby bloggers or your readers from all over the world.

A blog can supplement your resume when applying for a new job. Other people trust you more when they know something about you. Hence, you benefit from your blog when a company makes a hiring decision. 

If you write articles regularly, your writing skills will improve. Once your skills are strong enough, you might qualify to become a content writer, or perhaps even write a book. 

When you create a blog, you face the challenge of publishing your content on the Internet using a CMS (like

WordPress

), and getting your website hosted. This will likely be a new learning experience.

You will fill any gaps in your knowledge of certain topics as you do research for your articles.

Blogging can establish you as an authority. Your name will become associated with your topic more and more, throughout the community.

Your articles can help other people learn, or give them a new perspective on a subject.

Finally, once you feel ready to promote your website, it might even bring you some money.
Explore yourself
Blogging can help you in self-exploration. Telling stories allows you to separate yourself from your problems, and give you a better understanding of your needs and feelings. The deeper you explore yourself, the more interests you can find. Self-exploration will inspire you to share your insights with others.
Tell your stories
You can tell any story you wish on your blog. No matter what it describes: your recent vacation, your favorite book, or your typical day. Be sure to keep in mind the reasons why you are blogging. If you are hopeful that you will have a lot of readers, you ought to explore how to write articles that hold readers' interest. But if you are writing strictly for your own enjoyment, you might seek out some tips from other storytellers to develop your own style of writing. 
Here are some ideas from TED presenters on how to tell stories. 
Tell a personal story. Personal stories are more convincing and touching.

Include visuals to supplement your story. 

Keep your audience in suspense. Prepare readers for something important in your narrative that will be revealed later.

Impress your audience with some mind-boggling facts or statistics, which they will remember. 

Describe characters in your story in detail to make them alive to listeners. For example, if the store clerk in your story has a habit of stroking his mustaches, listeners/readers can easily imagine this person.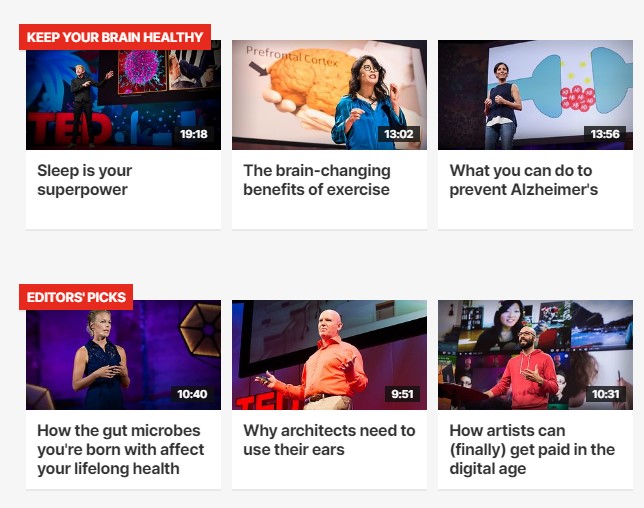 Although these hints are for live presentations, they can be useful for blog stories as well. Creating your own narrative is an individual process that you must enjoy if you choose hobby blogging.
End with a question
To encourage your visitors to give feedback to your posts, end your articles with questions. This interaction will help you keep in touch with readers. Ask them to share their ideas or tips about the problems you discuss. You will not only engage them, but you can also get ideas for new articles. If you want to communicate with other bloggers, you can also comment on their posts. This is the way to build relationships with them. 
You can also connect with your subscribers by email or push notifications to inform them about new posts on your website.
See how to notify subscribers of new posts on WordPress.
You can really help
Before you create a blog, try to reflect on your motivation. According to statistics, there are over 1.7 billion websites on the Internet, but only about 200 million are active. Blogging takes time. Without a strong motivation to create a blog, there's a good chance that you will abandon it before long.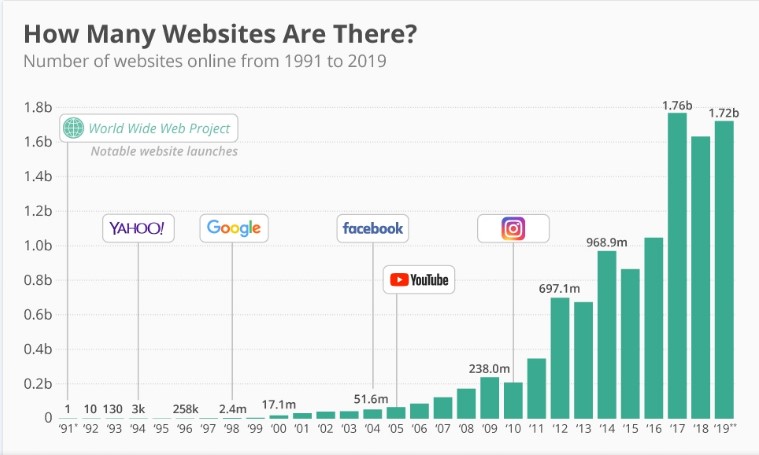 Helping others is a strong motivator. If this motivates you, you can start blogging to inspire people or solve their specific problems. If your stories really help, and you get feedback from readers, the more likely you'll get the energy to proceed.
In what way can you help?
Sharing the personal experience of everyday life, you might help people to try something new in their lives, or who feel the same way and need support. For example, if you write about how you feel applying for a new job, others can see that they are not alone with their feelings in the same situation.

If you share hints from your professional field, you can help readers to spend less time on their own explorations. For instance, a story about opening your online store, with facts and conclusions, might help others to get down this same path more easily. Even a dissertation binding story may be interesting for others. So, any of your experiences can be useful.

You can explore new things, and share thoughts about them to inspire readers to learn. For example, your thoughts about a book can inspire your readers to read it.
Create a content plan
Another option to continue blogging is to create a content plan. A content plan is a list of topics that you will use to write articles for your blog. When making a plan, you can structure your thoughts, find new topics, and schedule your writing hours. Also, a content plan is useful if you want to promote your blog using SEO. Find topics by keywords that users enter into Google searches. Use Google Keyword Planner to look for keywords in your field. 
Learn how to generate traffic to your blog without ads.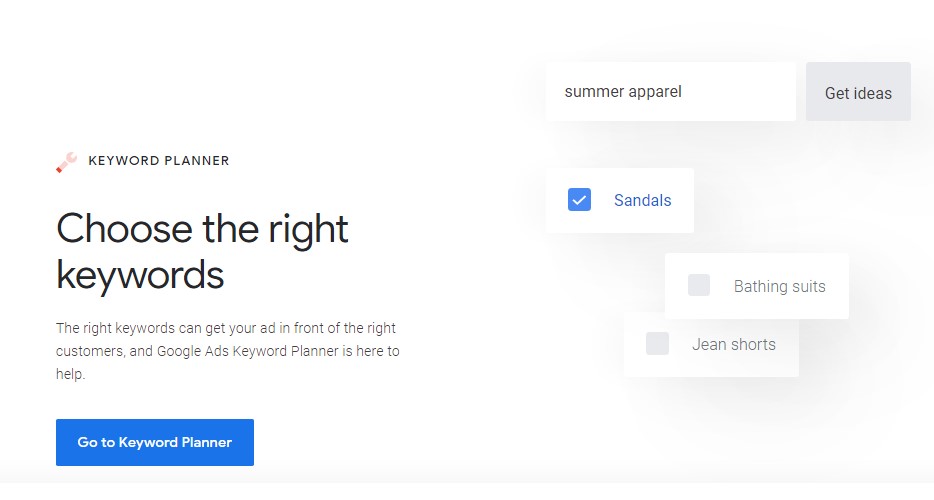 Choose your niche
Often, new bloggers write articles about whatever they like. This sort of website contains articles on different topics based on a broad range of interests. These blogs are journals whereby a blogger explores himself or herself as a person. But if you are a specialist in a particular field, you might wish to focus on that specific topic. By doing so, you can structure your blog better, and attract readers who are interested in this certain field. In this way, you can establish a community of like-minded people. Additionally, niche blogs generally get positioned higher in Google searches. 
How to start
Choose a topic(s), if you create a niche blog.

Select a name for it that correlates with your topics.

Register a domain name and find a host to get your website online. 

Choose a design (template) and CMS (Content Management System) you want to use. The most popular CMS is WordPress. It provides free templates that you can customize.

Publish your first post.
Learn how to publish a website built with WordPress and website builders.
If owning a website doesn't interest you, there are free blog sites like Medium and Blogger. On these sites, you can write and share your content on the same platform used by other hobby bloggers.
It can be profitable even as a hobby
Hobby blogging profits depend on your effort to monetize your work. If your website attracts visitors, you can convert that traffic into revenue. 
Here are some options to monetize your blog:
Display ads using Google AdSense 

Offer paid services or content to your readers

Find sponsors who are interested in sharing their content or ads with your readers

Join affiliate programs for products/services that would be of interest to your readers
Keep in mind that blogging as a hobby will not bring you much money. So, if you want to focus on generating revenue, you need to become a pro blogger.
Difference between hobby blogging and pro blogging
Professional blogging requires much more effort than hobby blogging. When you write personal stories without attempting to promote them, there are no limits on your creativity.
You can update content on your hobby blog at your own pace and ignore SEO guidelines. For pro blogging, however, you have to do research, pick a niche, promote your website, edit and proofread your articles, etc. Pro blogging is a business, so you need to spend as much time on it, as you would on any other business. 
Summary
How can blogging be seen as a hobby? A hobby can be anything that you enjoy doing. So, there is no reason to start hobby blogging if you have no inspiration for this. Many bloggers stop writing within a year after they begin. To keep sharing your stories you need a strong motivation, and it often depends on other people. If you establish a community or help others by publishing your content, this will foster your creativity. 
TIP
The
Gravitec.net
service is an easy-to-use platform for sending push notifications from websites. Push technology enables you to inform subscribers of updates and new posts. You can also create targeted and triggered campaigns, send notifications automatically, and see your push campaign statistics.