A news website creation seems to be a hard work considering The New York Times or The Washington Post business scales. However, everyone can start an online news portal with just a few easy steps today. 
You can employ a team of journalists, editors, or generate content by yourself. Select market segment, determine relevant topics corresponding to your region and industry, plan a marketing strategy just as for any other business. However, your main product is information.
Let's review how to launch a news portal. What tools do one need to start? 
If you're planning to establish a media company, please, read our article on how to launch a media startup.
Technicalities
Technically, you can start a news website in four steps:
Pick a domain name and a web host.

Install WordPress with a selected theme.

Set up WordPress plugins to expand a website functionality.

Create website categories, its structure and start publishing.
A domain name is a website unique address. Try to compose something special, accurate and memorable. You have to register a domain name for a fee. Registration tariff amount depends on a domain zone, a name popularity. To host a website, select a proven web hosting service. Pay attention on its capabilities, users reviews. 
WordPress is the most popular CMS (Content Management System) for any website type. It provides a wide range of templates for news portals as well.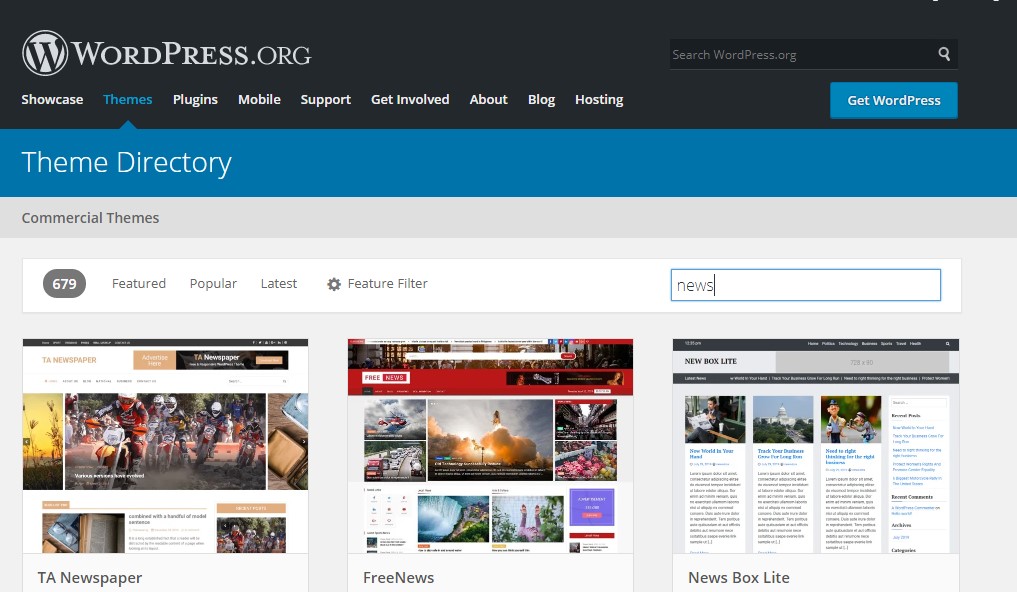 You can customize a selected theme with your own design, logo, fonts, etc. However, check a theme rating (4-5 stars), the last date it was updated and a number of installations. Pick mobile friendly WordPress themes so that your audience can easily view your webpages on both desktop and mobile devices.
Many web hosts provides an opportunity to install WordPress for your website automatically. After setting up the CMS with a favorite template, add the most important WordPress plugins.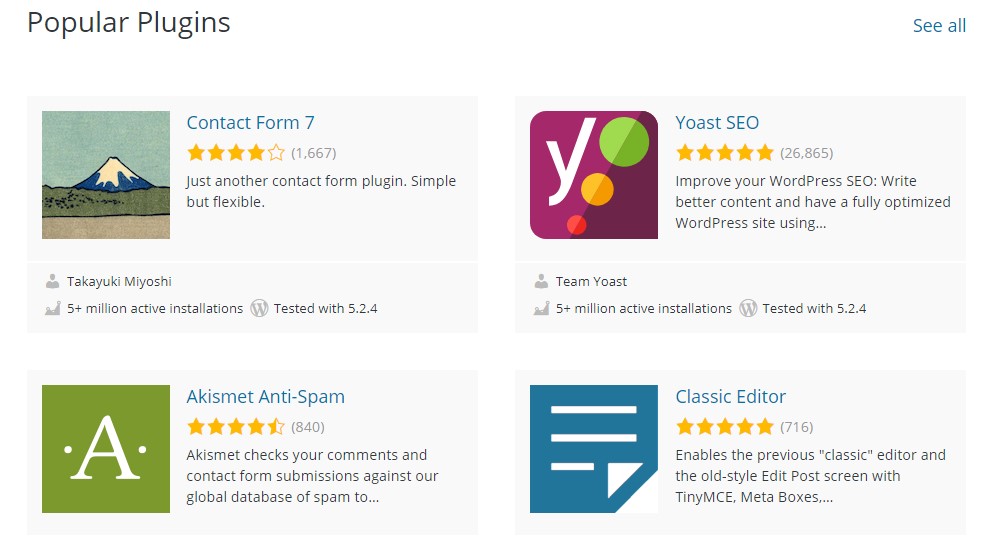 Installed CMS with a theme is a core part of a website operating. Plugins are additional functions with their own specific tasks. For example, with the Classic Editor plugin you will get an opportunity to add, edit, save and publish your posts.

Before adding plugins, pay attention to their weight. Try to reduce the load on your server. In doing so, you will increase a website speed.
Furthermore, read users' reviews about plugins, check their updates frequency, ratings, learn info about probable issues and support features.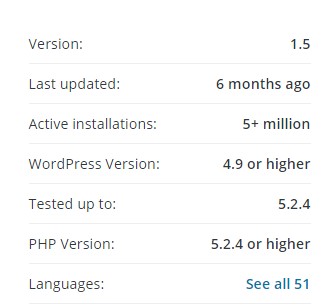 Here is a list of the most popular WordPress plugins for a website:
The Classic Editor or the Block Editor,

TinyMCE Advanced,

Contact Form,

Yoast SEO,

WordPress Related Posts,

WP Super Cache,

Simple Share Buttons Adder,

Recent Posts Widget With Thumbnails.
Your own set of plugins depends on business goals, website design, template, etc. Some plugins get irrelevant occasionally, so you can replace them with others.
Before news publishing, create a clear structure for a website. Define categories; determine a content plan for each one. What content will you publish?
Content generation
A website niche selection can be based on your interests on specific topics or probable income of content generation. However, the best idea is to mix both factors. 
The main recommendations for a high quality content creation are:
Texts uniqueness,

Info correctness and relevancy,

Images, video or audio included into a text,

Clear article structure,

An intrigue title,

Links to related topics on a page,

Compliance with SEO requirements.
SEO (search engine optimization) helps to reach TOP positions in Google or other search engines. Successful SEO strategy will bring you more traffic than any paid ads. Besides, you will get a prolonged effect with step by step website optimization instead of short-run results of digital advertising. 
Learn more about SEO for a website in the Google guide.
Promotion
A news website has its specific promotion tools compared with ecommerce platforms. It uses less ads but more activities in social media or forums for raising a website authority and influence.
Read about unorthodox ways to attract visitors to your website.
Besides of attracting new visitors, a news website owners have to focus on returning users. With this approach, you will get a stable loyal audience engaged into your content. 
Tools for job:
Email

. Set up contact form on your website to collect users' email addresses. Email marketing is powerful tool to inform loyal audience about the most important events, updates, services. Learn

how to send emails to multiple recipients

.

Push notifications

. This technology is convenient for instant subscribers informing about breaking news, last updates, and articles on a website. A subscriber base is collected automatically here, after the technology installation. With web pushes, online media additionally generates over 10-25% of a website traffic. Learn

how to send push notifications

.

Social media

. Add few social media buttons for posts sharing, joining your company's page on Facebook, Instagram, etc. This approach will expand your news website influence to other platforms. Besides, social signals improve SEO indicators.

Call to Action

. CTA buttons will not provide you with retuning visitors but increase time spent on a website. Besides, CTA is your chance to attract users to paid services on a portal. 
Making a profit
The more external platforms your company covers the wider audience you can reach. The main news website value for advertisers is readers. How many audience segments do you have? What are their characteristics? This info will provide you with ideas on who your advertisers are. 
You can start looking for investors before a website launch. If they appreciate your ideas, you will get resources for business development. Alternatively, if you have already published content, try to engage advertisers from your niche or relative industries.
While you are raising a website authority, set Google AdSense on webpages. This approach will not generate significant income at once, but you will start monetizing. After a website influence and traffic is grown, its own popularity will attract advertisers. However, you can employ a sales manager to develop sales strategy and increase your revenue. 
TIP
If advertisers have an opportunity to publish their news, press releases, banners, participate in sponsorships, they are free to make their own choice on how to advertise. They more willingly will pick something from a set of services instead of paying for only one available tool.
Besides of seeking for advertisers, you can make money by providing paid content for your readers. You have to analyze what topics are in demand, what rare info can be valuable for your audience. For example, establish online courses or provide researches on your industry for a fee.
Summary
To create a news website, pick and register a domain name, select a web hosting service, set up WordPress with relevant theme and the most important plugins.

Determine website industry, categories and build its structure with clear navigation.

Focus on content quality, uniqueness and its value for readers.

Follow main SEO tips while create content for a website.

Start publishing news, stories and reviews relevant to your industry.

Use ads or unorthodox ways to promote your online media.

Set up fill in forms on a website to send promotional and info emails after getting users consent on receiving updates.

Install push technology to communicate with your audience instantly and return readers to a website.

Create profiles in social media (Facebook, Instagram, Twitter, etc.). Add social media buttons to webpages for content sharing. 

Use Call to Action buttons and Recent/Related post blocks to increase time spent on your website.

Monetize a news website with Google AdSense. Attract advertisers from your industry. Provide them with multiple tools to interact with their target audience by your media.

Create paid content to make profit engaging your readers to take part in your online courses or other valuable programs on your platform.
Thus, you have to get knowledge in different areas to start and develop your media business. However, today we have many helpful tools to make it easier and faster than before. There is no need to print newspapers, after all, for sharing your content now.
Gravitec.net company provides media websites with advanced tools for audience engagement. Our team developed push platform with clear interface, segmentation and automation features for marketing campaigns launch. You can test technology benefits right now free of charge. If you have any questions on how to start using this service, please, contact our support team.