Media companies create and distribute content that has value for their audiences. And any media company needs to build its business model to plan their revenue. Here we discuss what works best for planning your revenue and why you need a recurring revenue model for your media business.
Learn more about starting a media company. 
What is a Recurring Revenue Model
A revenue model is the part of the business model which explains income generation and its sources. It's used to manage revenue streams, predict income, and modify your revenue strategy. It's not the same as a business model. A business model is a structure comprised of all aspects of a company, including revenue models and revenue streams. It describes how they all work together.
One-off sales might be the most traditional revenue model. It is typically used in retail, but it can also be a part of your strategy if you have defined pieces of content. We're talking about books, research papers, and so on.
Transactions work either for content to be owned or for temporary access: the customer downloads a copy of content or gets access to content distributed on the distributor's platform. 
The recurring revenue model answers the question of how your business will earn its revenue over long periods. Deploying a recurring revenue business model has its benefits such as steady cash flow and higher customer retention. Recurring revenue models is an attractive opportunity for media business because it gives you a chance to work and pay wages even if you hit a dry spell. 
Types of Revenue Models
It's not an attempt to list all the revenue models, as many of them are created for software or classic retail. So, we'll take stock of the ones people use to make their media work. 
Subscription revenue model
With a one-off model, you might make more money per sale, but you will also need to find another customer. In the subscription model, you retain your customer which is up to five times cheaper than acquiring a new one. Not only does it save you money, but customer retention is also a way to increase your profits. For example, Menchie's Frozen Yogurt saw a 5300% ROI through a customer retention campaign.
In the subscription model, your customers are charged every month for use of a product. All revenue is deferred and split into installments. 
The subscription model is the best option for providing a consistent and constant stream of revenue. The most obvious example is the newspaper subscriptions. But also media companies use a subscription revenue model. Or your favorite gym. 
Benefits of the subscription model:
It's versatile. You can respond to multiple sets of customer needs 

A more predictable revenue stream, easier to model

Retaining a customer is cheaper than getting a new one

You can sell anything, software, content, services, and even physical products
Plus, investors love recurring revenue models. If you have a higher sign-up rate than your unsubscribe rate, your revenue will be predictable. 
Membership model
You can also hide your content behind a paywall and charge a subscription fee for access. You'll be able to block some, or all, of your content, allowing users access when they pay upfront or recurring fees. It also works for creating an online community or as the drip-feed model, slowly revealing the content. 
Also, the membership model is great for tightly focused content, so it can be supported by a few high-paying customers, like comparable reports for finance. 
Learn more on how to build a membership website.
Affiliate revenue model
In the affiliate model, you promote links to relevant products and collect a commission on the sales of those products. It's a popular way to generate income for bloggers. One can add book recommendations from Amazon to an article or even create a website for affiliate marketing. It can be as easy as recommending stuff through the Amazon Associates program. Take a look at the example of affiliate content on a personal blog on DIY & organizing.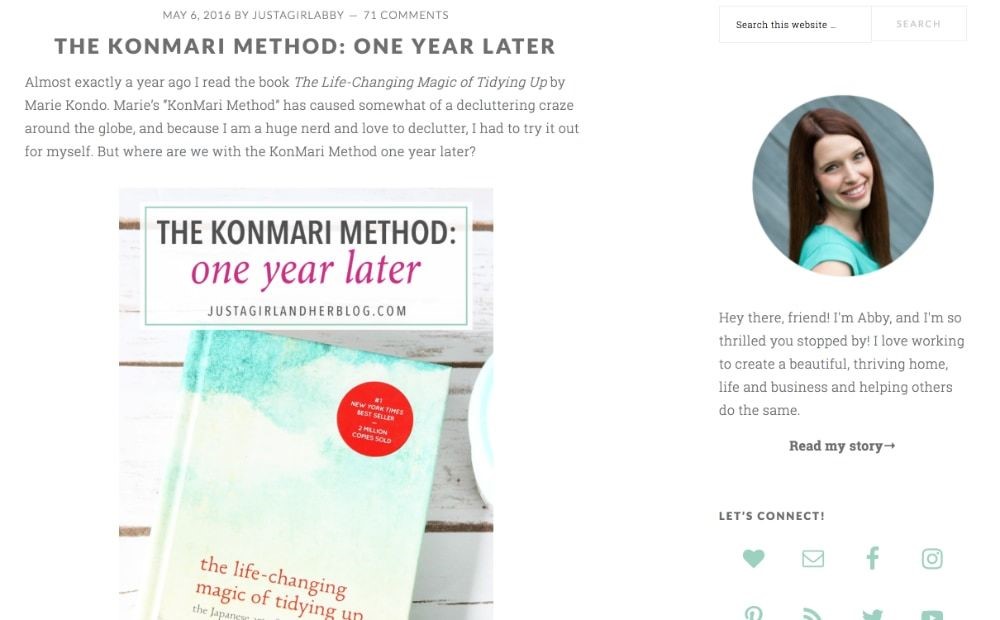 (image source: https://justagirlandherblog.com/) 
Affiliate revenue is commission-based. The success of this model depends on your business niche and your audience. For example, using affiliates can be as simple as including an outlink to a service mentioned. You can choose a company with a specific program for their affiliates to earn a commission on qualifying sales that result from featuring links to their products and services. For example, Sendinblue, a platform offering email marketing and sales tools, has an affiliate program to reward those who share Sendinblue with their audiences. 

Donation-based revenue model
The donation-based model can be used either individually, or via platforms like Kickstarter or Patreon. You can offer exclusive content for any fee, or donation plans in tiers.      
Relying solely on donations doesn't seem like a valid business idea, but if enough people like your content, it's a great place to create an additional revenue stream. For example, True Crime Obsessed, a crime podcast, has 38,334 patrons at the moment of writing. 
Advertising revenue model
The sale of advertising is the major support of revenue.

If your company has a website, or you have a web-based company, Google's AdSense is one of the most common tools to get ads. How much your website will earn depends on many factors, such as how much traffic you get, and what type of content you provide. You can use the revenue calculator to figure out your potential earnings if you select a category for your site and a region for your site's visitors.
This seems like an easy way to earn revenue, but if you rely solely on ads you need to build a huge audience. An average display advertising CTR (Click Through Rate) is roughly 10%. So, if CPM (Cost Per Thousand Views) for your industry is $5, then you need 10,000 views to make $50. And to make $5,000 you need to generate one million page views.
Other types making the same category are social media marketing and search engine marketing. Sponsored content and product placement can be more complementary ways to integrate advertisers into the content. 
Sponsored\featured posts revenue
Media companies promote brands, products, and services using this model. You would have noticed sponsored posts, featured posts, or promotional content on various websites. According to the study blog posts with larger word count generate more traffic, so opt for longer, more substantive content, like in the article below.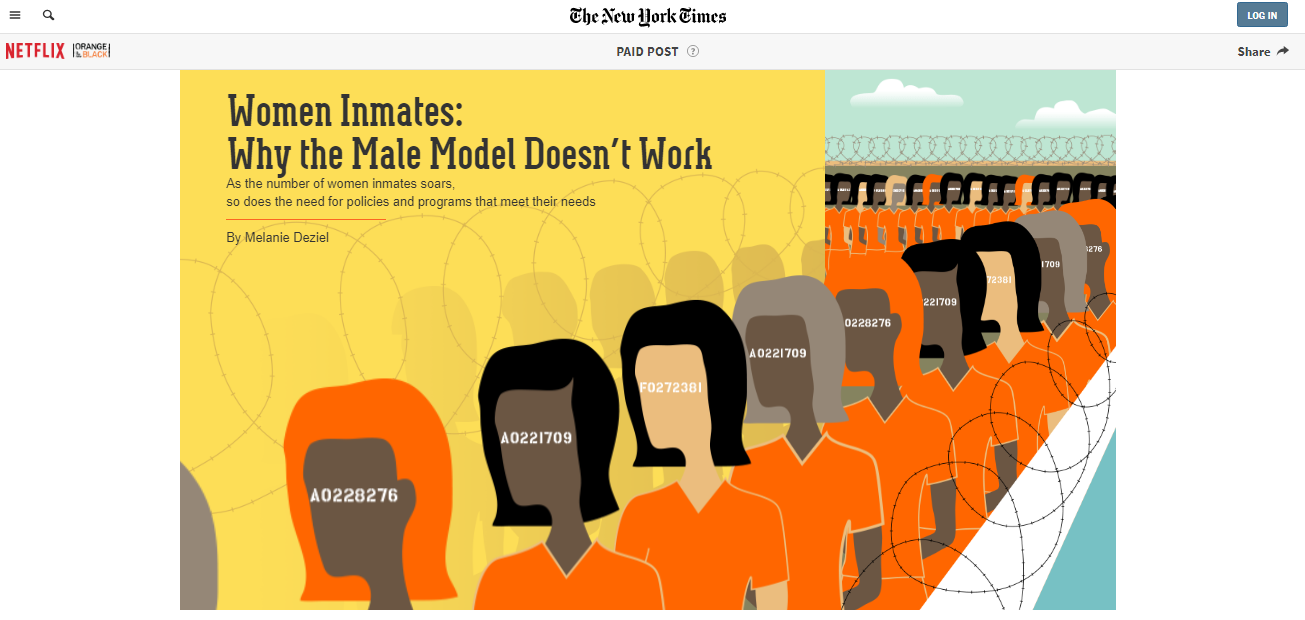 Licensing revenue model
You rent goods or services, retaining full control of copyright on the product or service used by the buyer. Licensing is common for trademarks, patents, and media companies. For example, Adobe uses a licensing model. The difference between licensing and subscription is that subscription is valid for a fixed term, and licensing keeps going until one of the parties involved terminates it. You can create content and license the rights to another media company that handles marketing. For instance, Vox Media has opened the technology they use for their stories to other publishers. They created the Chorus platform so that everyone can create and monetize articles and distribute content on social media platforms.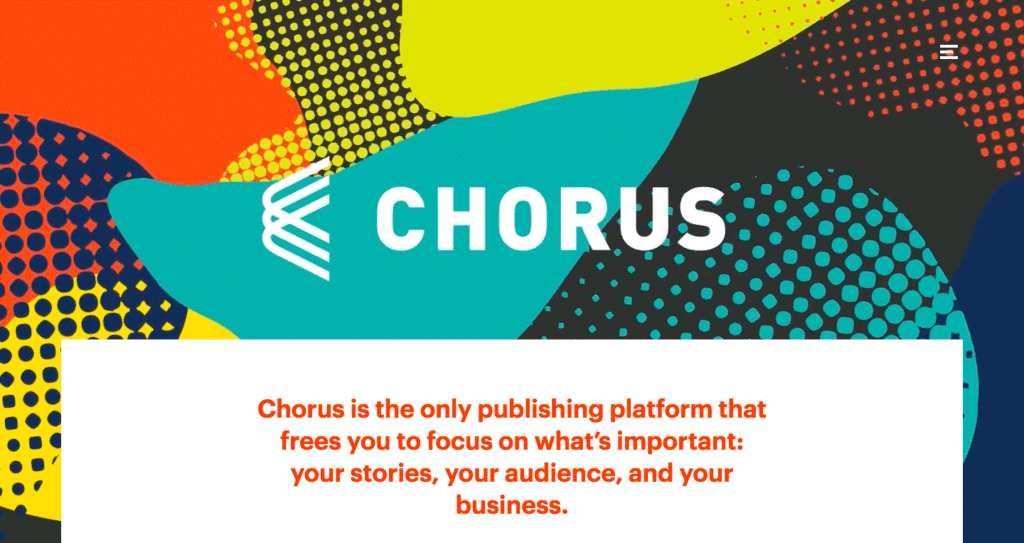 (image source: https://getchorus.voxmedia.com/) 
How to Get Started
You can use different revenue models or their combination, but you need to get customers to return first. 
Some media companies offer freemium access. Freemium isn't a revenue model, per se, but it's a method to acquire customers, as well as a great tool to build your personal mix of revenue methods. You can start with a free newsletter and then add more paid content on Patreon or hide some behind a paywall. For example, The Skimm, a daily news digest newsletter, has built its revenue model leading with a free newsletter, then added a subscription app, which resulted in a seven-figure revenue stream. 
The New York Times implemented a sort of freemium model. After reading a certain number of free articles each month, users are asked to subscribe to view additional articles.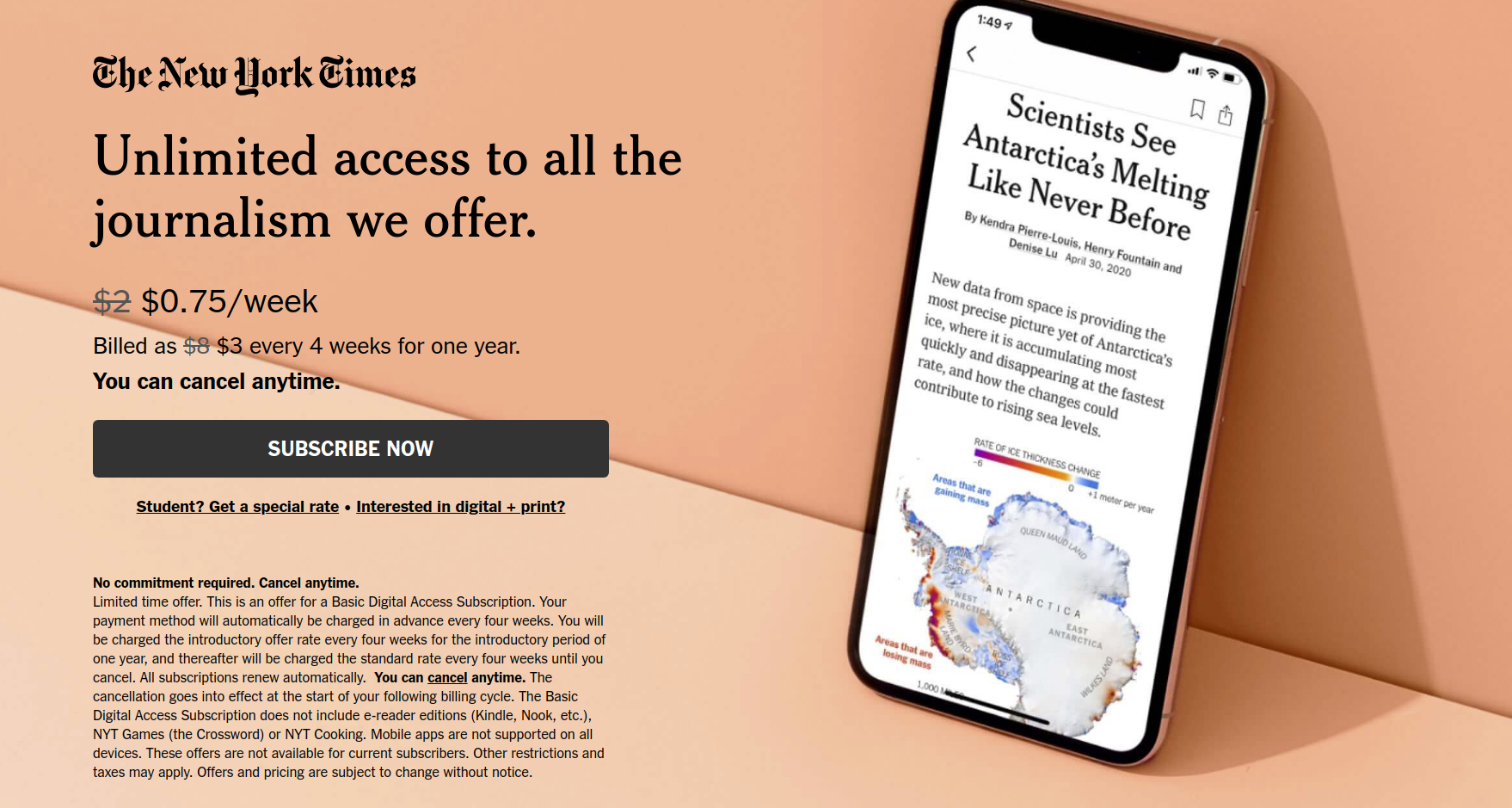 However, the gated content might also limit backlinks that benefit SEO and, when posts are shared across social media, as non-subscribers can't get to the content.
Push notifications are used to convert readers into paying subscribers too. After a visitor subscribes to your notifications, you can educate them about your existing content, and inform them about new articles. When they become more engaged, show them the benefits of your premium subscription, or any of your paid services. 
Try Push Notifications for Free
Plus, you can include the reminder to support your blog or media into each email newsletter. When we speak about recurring revenue models, relationships with customers matter. 
Additional practices
Here are some extra ideas you might wish to use for your media business to increase your revenue.
The media companies use different ways to maximize their revenue, not being limited to a single model. If you focus on advertising, you can gamify your users' experience in the 'earn after reading' model. Readers earn digital coins through different strategies, like playing games or referrals. Reuters

reported

that a Chinese news app called Qutoutiao Inc. has gained 20 million daily readers.Their Chief Financial Officer Wang Jingbo said that the cash giveaways were the key hook. 

Indian media company Times Internet Limited

rewards

the readers with Timepoints for sharing their articles and listening to podcasts etc. If you're choosing a bonus or game system to get your customers to interact with the content, you should be vigilant about your content being the main priority. 

As an individual content creator, you can use a platform with monetization tools and commerce opportunities, like YouTube, or build directly with your audience.

Chances are, you have already created a ton of great content. Think about repurposing it in the form of collections, books or prints. Many customers are willing to pay a little extra for the content that's easier to use. You can turn your interviews into e-books.

Another alternative is to unbundle the content. iTunes successfully unbundled music, so people could buy individual tracks without having to buy the entire album. 
Summary
The subscription model generates recurring revenue based on monthly payments from your customers for using your product

The membership model is most suitable for creating communities of paying members

With the affiliate revenue model, you can earn money by promoting products of other companies and getting a commission per sale

The donation-based model brings you money from your most loyal readers

Advertisement is a great way to get sufficient recurring revenue if you have more than 100,000 visits on your website

Sponsored content with strong editorial value can be a reliable revenue source

Licensing helps get a fee each time when someone uses your media product/software 

Using multiple models is the best practice for engaging all types of content and maximizing your revenue.
Most successful companies would employ a combination of revenue models. The choice depends on the content you're creating, the audience you're targeting and the situation on the market.
TIP
The
Gravitec.net
service is an easy-to-use platform for sending push notifications from websites. Push technology enables you to inform subscribers of updates and new posts. You can also create targeted and triggered campaigns, send notifications automatically, and see campaign statistics.