Is there any reason to launch a media startup? In the era of Facebook, can it be profitable? 
In this article, we'll find out what the difference between classic and media business is. What do you need to start a media company and make money?
What is a Media Company
If you create a content with professional editors and writers, publish it periodically, it means that you are in media business. For example, owners of newspapers and magazines establish media companies. They produce valuable content for readers, bundle and distribute it, sometimes in both paper and digital formats. 
TIP
Well-known media company examples are Financial Times, The Washington Post, The Guardian, BuzzFeed.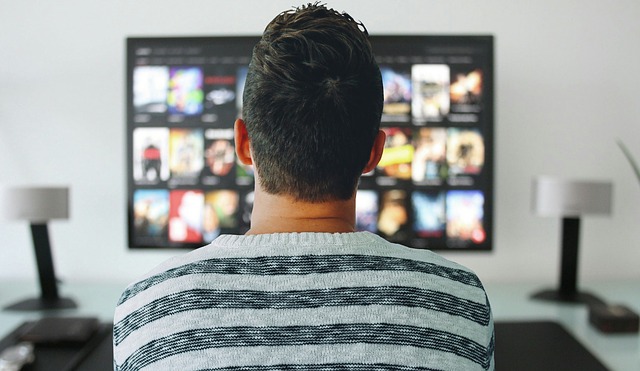 However, media industry contains film and music production and distributing, graphics, art, etc. (any type of media content). Thus, social media are a part of this industry as well. Those digital communities are platforms for sharing user-generated content. Today they compete for users attention with publishers.
What Does a Media Company Do
Let's focus on the publishers activities as an example of a media company. Publishers provide readers with different info: breaking news, investigations, reviews, etc. Some media cover many topics in an outlet (politics, business, economics, health, etc.) others choose only one specific niche for their publications. However, every media company wants to be an influencer in their niche. 
Obviously, besides of printed version, publishers spread their content online. With websites, they have more opportunities to engage visitors. Apart from texts and photos, media companies create video and audio content. Thus, they can use alternative platforms (YouTube, SoundCloud, etc.) to interact with the audience in additional ways.
What is the Difference Between Classic and Online Media Company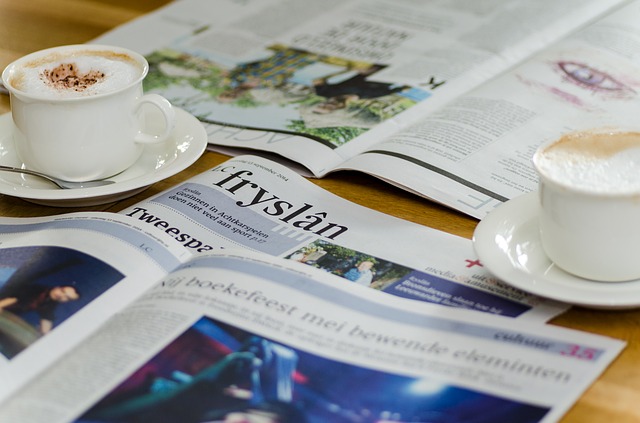 Every company today has to increase their influence by creating media content. The main differences between a classic and an online media company are:
a target market size,

a way of interaction with website visitors,

ways of making a profit.
An e-commerce website and a media company has different approaches to building a sales funnel. A commercial one is aimed to offer a product to a user so that they purchase. A main product of an online media is the info they provide. Thus, content and its readers are the main value for publishers. The more traffic a media website attracts the higher ratings it gets. Reputable media companies have more offers to cooperate with brands than unknown publications. Therefore, they get more opportunities to make money. 
However, ads is not the only way to profit for media companies. Now, we'll find out steps of starting a media company and ways of its promotion. What are alternative sources of publishers' profit? 
What are the First Few Steps
If you want to start an independent media company with your own content, follow tips below.
Target audience
The first step is similar for any company. You need to know who your future readers are. This approach will provide you with ideas for content creating and website building. It will show you the scales of a business niche.
For example, you want to establish an online sport magazine. Define user target groups (age, gender, region, etc.). Connect the created segments with sport categories (football, basketball, swimming, etc.). Now you can plan the limits of traffic for your website, the development stages of a business, the marketing channels to interact with users, etc. You know interests of your audience, what they need and buy. Based on this info, you can monetize your startup by cooperating with brands.  
Benefits and value
Just as for a classic company, you need to define the most valuable features of your media company. They will form your brand image, core message for readers. What's the difference between your company and competitors? Stay unique. What new info will users find on your website? Make it clear for readers. Show the benefits they'll get from interaction with your company.
Print or digital?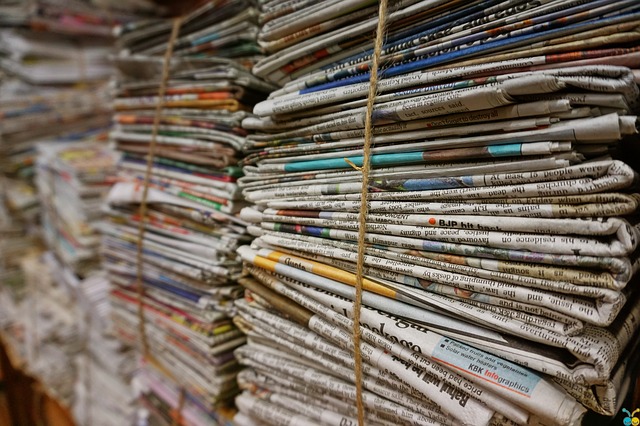 Substantial operating costs for a print publication are not too attractive for a startup. However, you can start online media company easily with just WordPress installation. 
TIP
WordPress is the most popular CMS (Content Management System). For example, famous media, such as Vogue and The Rolling Stones, use it for their websites.
Even well-known newspapers discontinue printing to decrease expenses. On the other hand, leading print media publish articles on their website first, before this content is available in printed version. 
Advantages of a digital media:
You can easily make changes in articles on your website even after publishing.    

Interactivity.

Opportunity to collect user data.

24/7 access from any region.

Fast response to user's requests, etc. 
Create content and attract users
Define categories and topics for a content creating. Base your choice on topics popularity, search requests, trends, keywords. Depending on your niche (news, stories, blog articles) plan a marketing strategy to attract new visitors and interact with loyal customers. 
For a website promotion, you can use:
Search engine optimization,

Paid ads in search,

Guest blogging,

SMM,

Cooperating with other media and brands.
However, your main task is to create high quality, unique and useful content for your audience.
Make a profit
What are your goals for starting a new media company? The most popular reason is to generate income.
We've collected some ideas for you on how to make money with an online media.
Google AdSense. Following the rules of this program, you have to insert a code on your website to display ads. The amount of your earnings depends on a website traffic and its niche. Cost per Click (CPC) differs for various ads keywords. Generally, its rate is less than $1/click. Approximate percentage of clicks on websites is below 1%. You can calculate income from this channel with your website statistics (pageviews per month in Google Analytics). 

Third party ads platforms. In the same way as Google Ads, third party platforms connect advertisers with website owners. However, you get more opportunities for earnings. For example, ZEDO provides publishers with rich ads formats, videos for displaying on the websites. The company has tools for advanced targeting and reports. You can find ads servers even with ready-made promotional text content.

Crowdfunding. If you've collected your own base of loyal subscribers, ask them to help with expansion your business. Definitely, it'll work if your company has high level of trust. For instance, you write useful articles on economics, but want to hire a staff to start a politics column. Crowdfunding will provide you with basic amount of money for further investment.

Paid content. Offer your subscribers to get access to especially valuable content for a fee. Membership system is rather popular among online media. To encourage visitors to participate, provide bonuses for a purchase (calls to editors, consultation).

YouTube channel. Make multiple targeted content to share it on other platforms. For example, you can additionally monetize YouTube channel with its ads formats. Besides, videos on webpages with articles increase SEO indicators.

Partner program. Many popular brands have affiliate programs for sales of their products throughout their partner network. To take a part in it and make money, you need to publish stories about offered products on your website with an affiliate link. A member of such a program receives a particular amount of a product price, if a user make a purchase by their link.
As we've mentioned above, if you attract and keep your audience engaged, your online media gets more opportunities to make a profit. 
Tools for the Job
Let's deal with tools for successful start and develop of a media project. 
CMS for a website — WordPress. On its basis, you can build any media website. Use free templates or create a customized one for your business. 
Social media: Facebook, Twitter, Instagram. Reach your target audience with all kinds of social platforms you can. Redirect users from social media to your website for traffic generation.
Video: YouTube, Vimeo. Use YouTube for both hosting and monetization of your video content. On Vimeo you can post streaming or distribute video for paying subscribers.
Photo: Imgur, Flickr, ImageShack. External hosting sites save your server space while you post images. 
Email clients: Gmail, MailChimp. Email marketing systems will help you to interact with subscribers in person, inform them about offers and track their responses.
Push notifications: Gravitec.net. Push platforms provide you with an opportunity to return visitors to a website. Automation tools will make it easier to notify subscribers about breaking news or new articles. 
Try Push Notifications for Free
Let's sum up
Social networks and Google influence is highly significant today. Thus, online media owners have to work hard on their marketing activities to stay in business. To establish an independent reputable media with its own loyal subscriber base you have to:
Define your target audience and niche.

Create valuable unique content.

Determine your core message and benefits.

Attract visitors with SEO, SMM, guest blogging, cooperation with other online media.

Interact with loyal audience with email marketing, push notifications, social media.

Share your video and audio content to other platforms to engage users additionally. 

Monetize your website and YouTube channel by displaying Google ads.

Connect to third party ads platforms (as an extra option).

Expand your business with crowdfunding.

Offer subscribers to unlock specific website sections for a fee (membership).

Take a part in affiliate programs to promote products for generating revenue from purchases.

 Look for companies interested in your content (for PR or branding) for possible cooperation and profit sharing.
If you have any questions about push campaigns launch or email marketing for your website, please, contact our support team.
You may also be interested