Today, blogs are used by individuals as their personal journals, and by companies to generate traffic to their websites, communicate with customers, and increase profits. 
We have put together 7 tips for bloggers and marketers on how to increase traffic without using ads. Here, we present ideas on how to attract more visitors to your website at no cost.
Leverage Search Engine Optimization
If you decide to create a blog, you should first select a target audience. This will guide you in creating content geared toward their interests. 
Once you have determined your target market, find out what your consumers search for in Google. Search request statistics will help you build your content plan with topics that are in high demand among your potential customers. If you ignore these statistics, you'll miss the main source of website traffic.
How to pick the topic?
Use

Google Trends

and

Google Correlate

to find keyword seasonality and related queries.

Try

Answer the Public

to expand your knowledge of user requests with Google Autocomplete suggestions. You'll get a list of questions that contain keywords. For example, for the keyword 'push notifications' we've got 65 questions with 'what', 'why', 'how', 'where', etc. And, it provides related phrases, comparisons, etc.



The best key phrases for your articles are those with high popularity and low competitiveness. Find what are known as "long tail keywords", which are phrases which are easily associated with an industry or a product. Use these phrases in your articles. They are more likely to provide you with leads than general phrases. Keywords that are highly requested are more suitable for landing pages. Phrases that are less popular should be used to drive traffic to your blog faster. This will improve your Google rankings in a few months, even without backlinks. 
When using keywords, keep in mind the relevancy of the article to your chosen topic and its usefulness for your target audience.
Another idea to pick a topic from user comments. Find articles in authoritative blogs, and the most popular keywords in Google searches. Explore user questions and unsolved problems for your subjects. 
Ask your readers to leave comments and questions. The more comments you get, the more value your article has. It works for both blog visitors and search engines. New readers are more likely to trust articles with comments. Comments signify social acceptance and expand your content, which is positive for search engines.
Structure
Never underestimate the importance of your website's usability and attractiveness. This can turn casual visitors into loyal readers, and reduce your bounce rate.
A blog structure that is intuitive and clear, and has a search utility, will allow visitors to easily navigate through your website.
Use links to related posts and between blog pages to increase the time a user spends on your website.
TIP
Use Call to Action buttons to redirect a user to your landing page, or to pages that have a high conversion rate.
After you build your blog structure, decide on a structure for your articles.
To make composing easier you can follow the tips below.
In the introduction, describe a problem you're going to solve.

Introduce the main subject of the article with bullet points and follow them step by step, in order.

Close your article with a summary. This will help readers understand the topic better. Also, this will accommodate those readers who like to scroll down to get ready-made conclusions.
TIP
When you include data (i.e. statistical), provide links to your sources.
You can find some hints on how to write articles in "Blogging as a Hobby. Should you try it?"
Media and viral content
Create headlines carefully! Intriguing, or perhaps even controversial headlines get more clicks. Users are more apt to read and share an article when the headline arouses their curiosity.
Blog Ideas Generator by HubSpot can help you to find good ideas for headlines for your articles simply by entering a topic.
After you compose your title, you might like to use the Headline Analyzer. It shows mistakes and suggests changes that will make your headline more attractive to your readers, and compel them to share your article.
Intriguing headlines are suitable not only for articles but also for videos and lead magnets. In fact, they are useful for any content in order to increase the number of views or clicks.
Check headlines of industry leader posts to go deeply into the most successful approaches. Search for samples of viral content, and learn how it is done. There is a great example in the movie "Square", where content marketers create a viral video with a little homeless girl.
TIP
Videos are a great addition to blog articles. But remember, it is best to store them externally to reduce the load on your server.
Speed up your blog
In order to find out how quickly your webpage loads, use PageSpeed Insights by Google. It works for both desktop and mobile devices. This will let you know what to optimize for improving your load speed.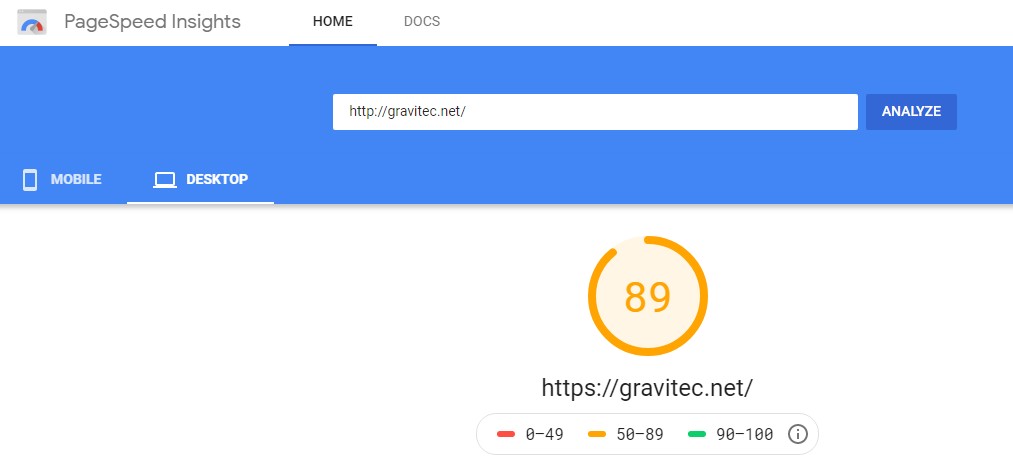 For example, big images on a page increase the load time. According to statistics, if your mobile page speed is over 5 seconds the probability of bounce increases to 90%. Best practice for mobile webpage weight is to keep it under 500 Kb (according to 'Think with Google').
Pay attention to the responsiveness of your mobile website. Worldwide, the number of mobile users today exceeds that of desktop users. You should ensure that your mobile site is accessible and fast.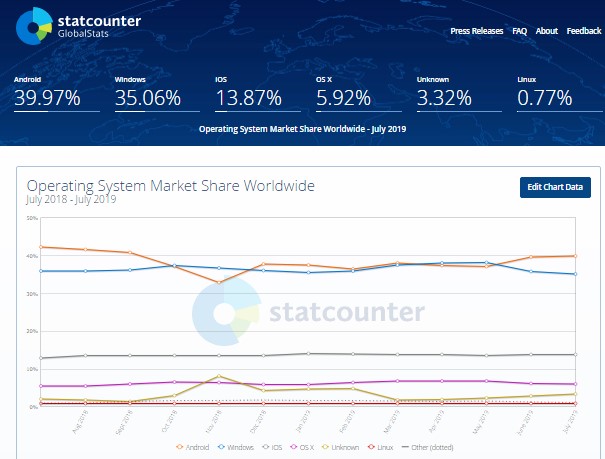 Analysis
In order to improve the effectiveness of your blog,  find out about the behavior of your visitors. 
Google Analytics is a proven platform for tracking user activity. There are many metrics that Google Analytics provides, but here are a few of the important ones. 
Time on site

Session duration

New and returning visitors

Bounce rate

Pageviews 

Top content

Conversion rate
Depending on metrics, you can manage your marketing strategy, content creation, publication frequency, etc.
Based on these metrics, you can manage your marketing strategy, and make changes to your content and your website design.
Here are some ideas which will lead to an improvement in some of these statistics:  Update textual content and add some non-textual elements (graphs, data, etc.) to get higher positions in Google Searches. Check your website load time to see if it may be damaging to your bounce rate. Use emails and push notifications to boost the amount of returning visitors.
Collaborate With Influencers
Networking is highly recommended in order to establish yourself as an authority in your industry. If you build strong relationships with influencers, more people will come to recognize your name, and you are likely to get more readers on your blog.
How to get started?
Content curation.

trendHERO can help you to quickly find influencers in your industry, by entering keywords related to your topics. Make a list of these influencers, share important information with your readers, and track the activity of authors. This service will also give you additional insights into a topic (fake followers, likes, comments, and more).

Invite bloggers for interviews, leave thoughtful comments on their articles. Build connections that give your name visibility. That is how you can create and build your own brand. 

If your content is deemed useful and unique and is highly-rated,  you'll have something to offer. Influencers are interested in working with professional bloggers. You can take part in guest-blogging, and post cross-links. Links from popular websites will improve your site's ranking. Also, this is a good way to attract new targeted leads.
Make an Email Newsletter
Email newsletters notify visitors about new or previous posts, encouraging them to return to your blog. And, these emails can be used to make offers for blog monetization, or, for commercial websites, to complete the sales funnel process. 
Before you can start sending emails, you will need an email address list. How do you get your readers' contact information?
Here are some options you can use.
Lead magnets

Subscription or contact form 

Fill-in form after purchase
You can create different subscriber groups based on how they opted-in. For each segment, you may wish to interact differently. For example, if you get a contact from a lead magnet, the visitor is interested in this particular offer. For these customers, you might invite them to your YouTube channel. Emails with news about your posts are more suitable for those who opt in using a subscription form.
Read how to start a newsletter.
Build Social Media Following
Blogging builds your personal or company brand, as do social media pages. To become visible on Facebook, Instagram or other social networks, you have to generate useful content there. And, you should follow the pages of other bloggers and companies, and proactively comment on their posts. You should be visible on each platform/community where your potential customers are active.
Find the influencers, communities in social media and keep track of their activity, take part in conversations, and share your thoughts in a meaningful way. 

Make a schedule of new posts and reposts. For example, famous UK blogger Neil Patel suggests posting 10 tweets a day on Twitter, and redirect your followers to your blog or landing page. In order to attract new followers, use hashtags and content curation, and talk to authorities in your industry.
After your social profiles gain popularity, use them to expand your blog audience by sharing your articles.
Become a Guest Blogger
Promote traffic to your blog from other websites in your industry.
What's in it for the other blogs? They increase the number of posts, vary the content of their own blog, and get backlinks. 
What's in it for you? You get to promote your blog, you also get backlinks, and get referral traffic.
Use Buzzsumo or similar services to search for influencers and popular bloggers whose content is shared frequently. Ask them to post your articles.
Establish a Trusted Profile across Online Communities
You need to cover as much industry space as you can. Create profiles on Quora, Reddit, and other industry forums. You will get to share your opinions for free, give advice, or answer questions on topics you're experienced in. Gradually, your profiles will be trusted, and you'll be more able to share links to your website. But be careful not to spam. Be sure that your content is useful.
Use Push Notifications
Push notifications make it easy to increase traffic to your blog. They encourage your readers to return to the website. This marketing channel has a high opt-in rate due to the inherent ease in the subscription process.
Within only a few months, the number of visitors that subscribe to your push notifications is typically 10-15% of the entire amount of your monthly website traffic. 
With push notifications, you can interact with your readers directly by sending them notifications. When they click on a notification, they return to your website. Notifying them about new posts or/and offers, your website traffic will increase. Push notifications educate subscribers about your product/media and provide them with fresh news of your blog.
You can install a WordPress plugin by Gravitec.net to add push notifications to your blog in 30 minutes.
Let's summarize
7 proven ways to get more blog traffic without ads.
SEO. Maintain a clear blog and article structure, pick topics that are in demand, use long tail keywords, try to create evergreen content with curious headlines. Images and videos are of great value. But, be sure they don't degrade your page speed, which will increase your bounce rate. Check user behavior with Google Analytics to improve your marketing and SEO strategies.

Find influencers using specialized services. Build relationships with them – offer them cooperation, practice content curation.

Create an email marketing strategy. Determine subscriber segments based on how they opted-in. Make offers based on their interests in order to get them to return to your blog.

Following social media can increase blog traffic and help build your personal brand via a multi-platform approach. To get new followers, find communities and leaders of your industry. Be active in conversations, and keep track of others' activity.

Guest blogging is extremely advantageous. Pick a topic you know well, find influencers by keywords, offer articles that add value to their blog. You'll get backlinks from trusted websites and referral traffic.

Establish profiles in Quora, Reddit, niche forums. Answer questions, share content, give advice to attract attention from targeted users from all over the web. This will provide you with extra traffic, and give you more recognition as an authority. 

Push notifications make it easy for you to get loyal visitors to return to your website. Use them to increase website traffic, and to interact with users via any device (mobile or desktop).
TIP
The
Gravitec.net
service is an easy-to-use platform for sending push notifications from websites. Push technology enables you to inform subscribers of updates and new posts. You can also create targeted and triggered campaigns, send notifications automatically, and see campaign statistics.