Blogs today are widespread not only as personal platforms but as a part of company's websites as well. They are used to share ideas, to get traffic, to engage customers, to increase profit, etc. 
Learn what a B2B website is. 
We've collected 7 tips on how to increase traffic without ads. This review will help bloggers and marketers to attract more visitors to their websites at no extra costs.
Leverage Search Engine Optimization
If you decided to get started with a blog, you are aimed to a specific audience. You need to know who your visitors are and what they are interested in. However, it is not enough to create useful content based on your experience only. You have to create it accordingly to user requests popularity in search engines as well. Otherwise, if your topics are not in demand you'll miss the main source of a website traffic.
How to pick the topic?
Search for keywords in

Google Keyword Planners

,

Google Search Console

,

Ahrefs

.

Use

Google Trends

and

Google Correlate

to find keyword seasonality and related queries.

Try

Answer the Public

service to expand your knowledge of users requests with Google Autocomplete suggestions. You'll get a list of questions with the entered keywords. For example, for keyword 'push notifications' we've got 65 questions with 'what', 'why', 'how', 'where', etc. Besides, it provides related phrases, comparisons, etc.
The best key phrases for your articles has low competitiveness but high demand. Good choice is to find long tail keywords. They provide you with leads more likely than general phrases of your niche. Thus, high-frequency keywords are more suitable for landing pages. Use low frequency phrases to drive traffic to your blog faster. This approach allows to improve Google rankings of your page in a few months even without backlinks. 
Besides, the topic has to be relevant and useful for your target audience. It should correspond to your knowledge and experience. Thus, you'll be able to provide new valuable info to your readers.
TIP
To make evergreen content with social share growth, create texts on your topic with over 2000 words.
Another idea to pick the topic is user comments. Find articles on authority blogs and the most popular results in Google search for your keywords. Explore user's questions and unsolved problems to cover the subject. 
Ask your readers to leave comments and questions as well. The more comments you get, the more value your article has. It works for both blog visitors and search engines. New readers are more likely to trust the info in articles with real comments. Search engines consider comments as a good social signal and content expansion.
Structure
You have to care about the website usability and attractiveness. This approach will decrease bounce rate and bring in loyal regulars.
The blog structure with clear info about categories, with website search tool, will help visitors to navigate through content more easily.
Use related posts feature and links between blog pages to increase the time a user spends on your website. Besides, internal linking improve SEO indicators.
TIP
Call to action buttons are widespread to redirect a user to a landing page or pages with a high conversion rate.
When creating an article concentrate on its quality as on the most important component. To make composing easier you can follow this general article structure:
Introduction to engage a user in reading. Describe a problem you're going to solve.

Introduce the main questions to unveil the subject and answer them step by step.

Provide readers with solutions of their problems. You'll get authority and trust.

Summarize everything at the end of your post. This will help users to understand the topic better. Moreover, readers are used to scroll info to get ready-made conclusions. 
TIP
Use proven data for the blog with links to reputable sources on your topic.
Media and viral content
Pay attention to the headlines! Provocative controversial headlines get more clicks. User's curiosity makes articles with apt headlines more readable and shareable. 
Pic the titles accordingly to your audience interests and needs. Alternatively, to find out some ideas for blogs topics with curious headlines you can use HubSpot service. 
Headline analyzer will help you after its composing. It shows mistakes and gives some hints to improve your interaction with users.
Intriguing headlines are suitable for not only articles but also for videos, lead magnets, etc. You need them for any content where you are interested in increasing the number of transitions, views or clicks.
Check headlines of niche leader posts to go deeply into the most successful approaches. Search for examples of viral content to explore this experience too. You can find one in the film 'Square', where content marketers create the viral video with a little homeless girl. Video ends with blowing her up.
Videos are a great option for blog articles as well. However, put them on eternal sources to reduce server load.
Test Page Speed for desktop and mobile devices. This info will let you know what to optimize for improving load speed.
https://developers.google.com/speed/pagespeed/insights/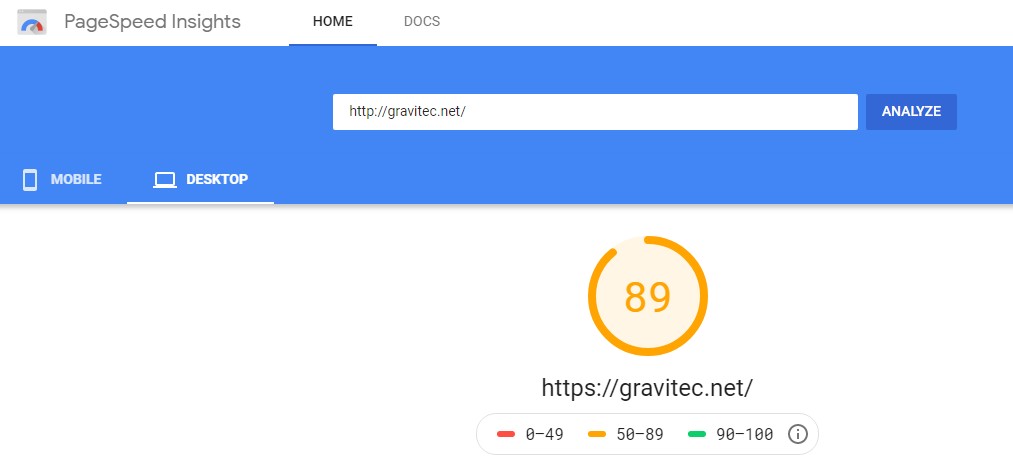 For example, big images on the page increase load time. According to statistics if your mobile page speed is over 5 seconds the probability of bounce increase 90%. Best practice for a mobile webpage weight is to keep it below 500 Kb (by 'Think with Google').
Pay attention to responsiveness of your mobile website. Number of mobile users today exceeds the total amount of desktop audience worldwide. Thus, you should ensure that your mobile site is accessible and fast.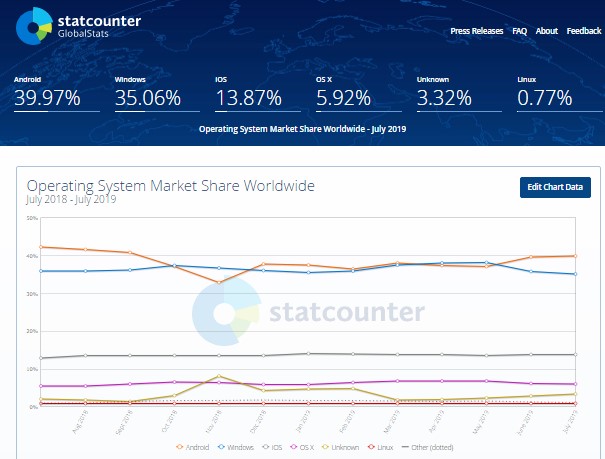 Analysis
To improve the blog effectiveness get info about your visitors behavior. 
Google Analytics is proven platform for tracking users activity. 
You can keep track of all the changes on your website.
Time on site,

Session duration,

New and returning visitors,

Bounce rate,

Page views by visitor,

Top content,

Conversion rate,

Traffic channel, etc.
Depending on metrics, you can manage your marketing strategy, content creation, publication frequency, etc.
For example, to increase traffic flow of a specific page you can upgrade its content, refresh info, add some valuable elements (graphs, data, etc.). Check your website load time to reduce the bounce rate. Use corresponding marketing channels (bulk emails, push notifications) to boost the amount of returning visitors .
Collaborate With Influencers
Networking is highly recommended for creating your own authority in a niche. Collaboration with influencers is of great benefit to you. If you've established strong relationships with those who set the rules for your industry, shape ideas and influence consumer opinion, you will be able to significantly increase your market position.
How to get started?
Use content curation. Find influencers by root keywords for your topics. Try

Buzzsumo

or

Feedly

to make it properly and quicker. This approach provides an opportunity to get in-depth knowledge on the topic, share the most important info with your readers, track authors' activity and make a list of influencers for cooperation.

Invite bloggers for interviews, comment their articles thoughtfully. Try to build connection, to make your name visible. That's the way of self-brand creation. 

On the other hand, if you create useful, unique and highly rated content, you'll be able to offer something in return. Influencers are interested in collaboration with professional bloggers. You can take part in guest blogging, post cross-links. Links from popular websites improve your site's ranking. Besides, that's a good chance to attract new targeted leads. 
Make an Email Newsletter
Email newsletters return visitors to the blog notifying them about new or old posts. Besides, you can use emails to make offers for blog monetization, or to complete the sales funnel process for a commercial website. 
Before you start with email sending you need the address list. How to get this data from your readers?
Lead magnets,

Subscription or contact form on the blog pages,

Fill in form after purchase,

Bloggers or business partner contacts from personal communication.
You can create different subscriber groups depending on their opt-in way. Thus, the interaction style differs for these segments. 
For example, if you get a contact from lead magnet a user is interested in this particular offer or similar. You can create separate strategy for this customer group. Invite them to your YouTube channel, for instance. 
Newsletters are more suitable for those who opt in with subscription form. This audience will increase website traffic, posts views, etc.
The email marketing strategy for each user segment depends on your goals.
Build Social Media Following
Blogging builds your personal or company brand, as well as social media pages. To become visible in Facebook, Instagram or others you have to generate relevant content. Moreover, you need to increase activity by commenting, shares, following, etc. You ought to be visible in every platform your targeted users are active. 
Find the influencers, communities in social media and keep track of their activity, take part in conversations, share your thoughts meaningfully. 

Make a schedule of new posts and reposts as well. For example, Neil Patel suggests posting 10 twits a day if you have many followers already to redirect them to your blog or landing page. If you're on your way of new followers attracting, use hashtags and content curation, talk to people with higher authority.
After your social profiles gain authority, use them to expand the blog audience by sharing your articles.
Become a Guest Blogger
Promote traffic to your blog from other websites of your niche.
Why other blogs need it? To expand their topics range, to raise the number of posts, to vary the content, to get backlinks. 
Why do you need it? To promote your blog, to get backlinks and referral traffic.
Use Buzssumo or similar services for searching influencers and popular bloggers with high social share rates. Ask them to post your qualified article.
Establish a Trusted Profile across Online Communities
You need to cover as much industry space as you can. Create profiles on Quora, Reddit and niche forums. In this way, you get free access to sharing your opinions, giving answers or advices on the topics you're experienced in. Gradually you'll establish trusted profiles with opportunity to put links to your website. Avoid spamming, post only useful content.
Use Push Notifications
Push notifications is an easy way to increase blog traffic. They provide you an opportunity to return loyal visitors to the website. This marketing channel has high opt-in rate due to its easiness.
Thus, in a few months you can collect a subscriber base in about 15% of the entire amount of your monthly audience. 
With this tool, you increase the website traffic, its SEO indicators (returning visitors). You keep readers engaged notifying them about new posts. Besides, push notifications help to convert suspects to leads. They educate your audience; give them frequent info about your blog; grab users' attention to your old or new publications. 
Let's summarize
7 proven ways to get more blog traffic without ads.
SEO. Maintain clear blog and articles structure, pic the topics that are in demand, use long tail keywords, try to create evergreen content with curious headlines. Useful images, videos are of a great value, but test your page speed to avoid increasing bounce rate. Check users' behavior with Google Analytics to improve your marketing and SEO strategies.

Find influencers by niche keywords with specialized services. Offer them a cooperation. Practice content curation as well.

Build email-marketing strategy using segmentation tool. Divide your audience by their opt-in choice. Provide offers by interests to return loyal users to your blog.

Social media following is strength tool to increase blog traffic as well and to build your personal brand via multi-platform approach. To get new followers find niche communities and leaders. Be active in conversations, keep track of others activity as well.

Guest blogging is extremely advantageous. Pic the topic you know well, find influencers by keywords, suggest the article with add value for their blog. You'll get a backlink from a trusted website and referral traffic.

Establish trusted profiles in Quora, Reddit, niche forums. Answer questions, share content, give useful advices to attract targeted users' attention from all over the web. This will provide you with extra traffic, gain your authority and influence. 

Push notifications are an easy tool to return loyal visitors to the website with just one click. Use it to increase website traffic, to interact with users via any device (mobile or desktop).