It could be a struggle to find your first leads, if you're running a small business or a startup. No matter how good your business is, you might spend hundreds of hours or even tons of money for lead generation for small businesses but have no results. 
A logical point to start getting leads is to do what your competitors do. But to get ahead and win the competition, you need a mix of rationality and creativity to stand out with your lead generation strategy.
In this article we compiled ten lead generation strategies for small businesses that are proven and don't require spending big amounts of money. However, you are the only person who knows your business from the inside. So, choose lead generation strategies that correlate with your business goals and objectives. And don't forget about creativity to be distinct from others.
What is lead generation?
Lead generation is a set of techniques to turn prospects – potential customers – into interested in your product or service people who will potentially become your customers.
Generally, leads are individuals with whom you have contacted and whose response was positive. Note different types of leads considered in marketing, such as warm and hot leads, depending on the buyer journey and the structure of your sales funnel.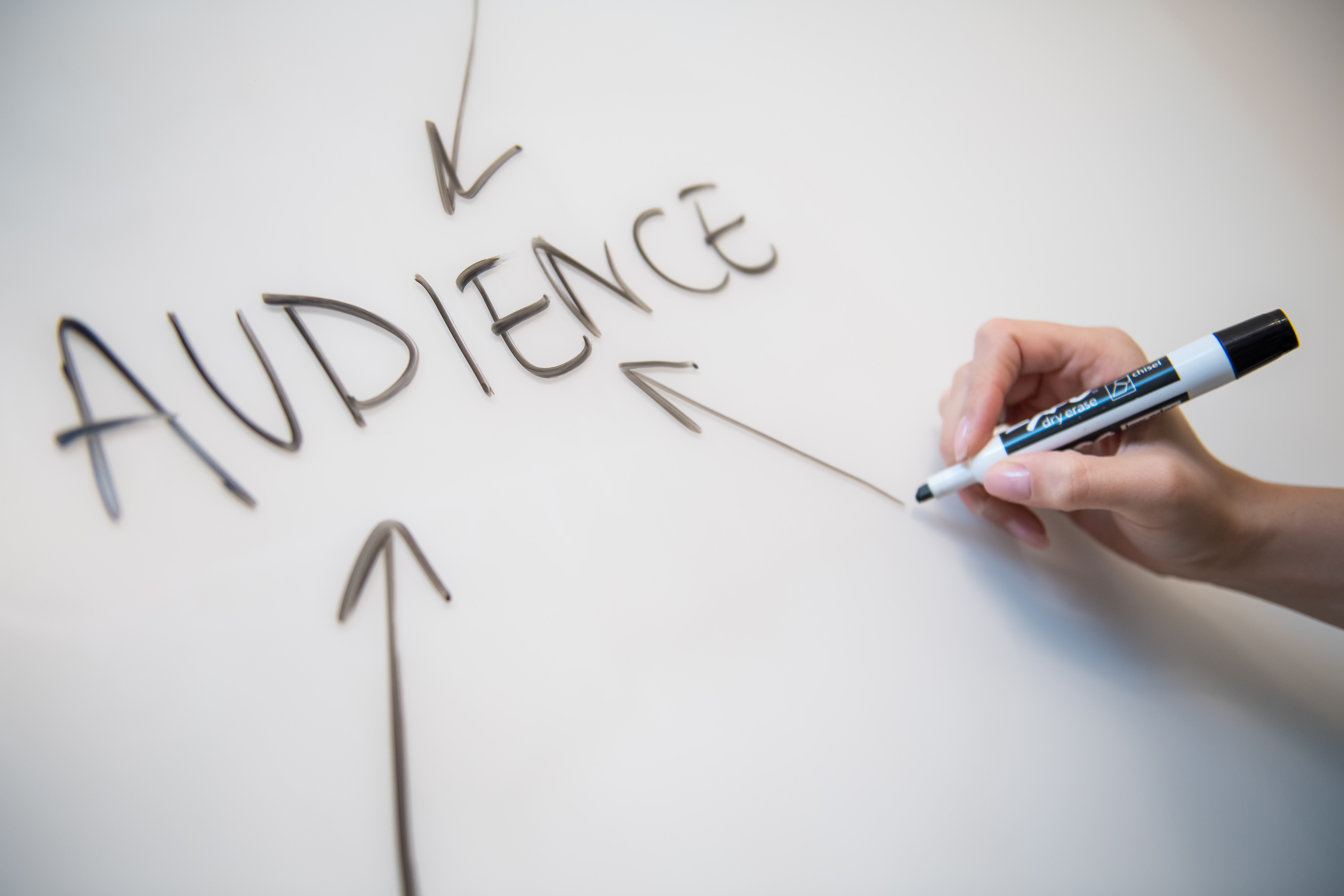 But the key principle of lead generation is to reach an audience that potentially has interest in your product, and convince these people to buy from you. In other words, to generate leads for your business, you need traffic and conversions. Otherwise, we can't even talk about lead generation. 
So if you are into lead generation, you need to understand where you can get traffic and how you will convert it into leads. 
Large companies and small business lead generation
What is the difference between lead generation for small businesses and for large enterprises?
The first difference is the budget amount. Typically, big companies have more money to run advertising campaigns and more staff to manage marketing campaigns all over the world. They can hire highly paid professionals, they have more weight on the market, and more people want to cooperate with them. However, small businesses are much more labile and can change as fast as the world is changing right now. 
Another point is that small businesses and individual entrepreneurs typically try to reach narrow audiences and local customers. The reason is that small teams, at least at the early stages of their business, can focus on customer segments they can process with their current capacity. 
If we compare lead generation for B2B and B2C business, the difference is in communication channels and communication itself. If you are looking for B2B leads in social media, you probably use LinkedIn for lead generation. For B2C business leads, you are probably more into mass social media like Instagram and TikTok.
Thereby, approaches to lead generation for small and large businesses are a bit different. And next, we dive deeper into strategies for generating leads that work for small business and startups from B2B and B2C sectors.
How do startups and small business generate leads — working strategies
We grouped lead generation strategies by traffic sources and channels to make it easier for you to handle and apply them.
Organic traffic
Even if you run an offline business, you may think of

creating a landing page

or a website. If you have a digitally oriented business, you might have already created one for generating leads. Landing pages not only inform your customers about your business, but also give you additional lead generation opportunities. You can target your prospects from all over the web and captivate them by offering something valuable, such as discounts and sales on your landing page. Check out how to create a

squeeze page for generating leads

.

Create a

blog to get more free targeted traffic

to your website. Blog posts provide information on topics related to your business, and you can create as many pages as you like. Some blog pages will bring you organic traffic, given you do SEO (Search Engine Optimization). See how to optimize your pages in the

Google SEO guidelines

. Also, we recommend using

Ahrefs

to find keywords and analyze your competitors. To start generating leads, add call-to-action buttons, lead magnets and chat boxes to invite a user to book a call or demo, try your service for free or download an ebook for getting their email addresses.

Your SEO (Search Engine Optimization) should be locally oriented if you run a grocery store, restaurant or other business with a specific geographic location. In this case, you need to create your

Google Business Profile

to place information about your business on Google Maps and in the search results. It is free, so without hesitation let your potential customers find you there. Additionally, put the information about your business into listings such as on

Yelp

and

Next Door

. 
Social media
LinkedIn is a place where people look for a job and business partners. LinkedIn claims that in 2022,

59 million companies have pages on LinkedIn

. So, you can reach your potential customers there and start communicating with them directly. To make it efficient, try using automatic LinkedIn services for lead generation like

Impasto

. It automatically parses public contact information and gives you message templates to build drip campaigns. This way, you target the right people and automatically get more warm leads with no hassle.
Start generating leads on LinkedIn
Instagram gives you many options to show your product in photos and videos, to present your team and work processes in stories, and to make it visible and transparent. In 2023,

35% of Instagram users buy through Instagram

. It is just behind Facebook and TikTok, which have both 37% purchase rates. To calculate how many people buy from these platforms, see the statistics below.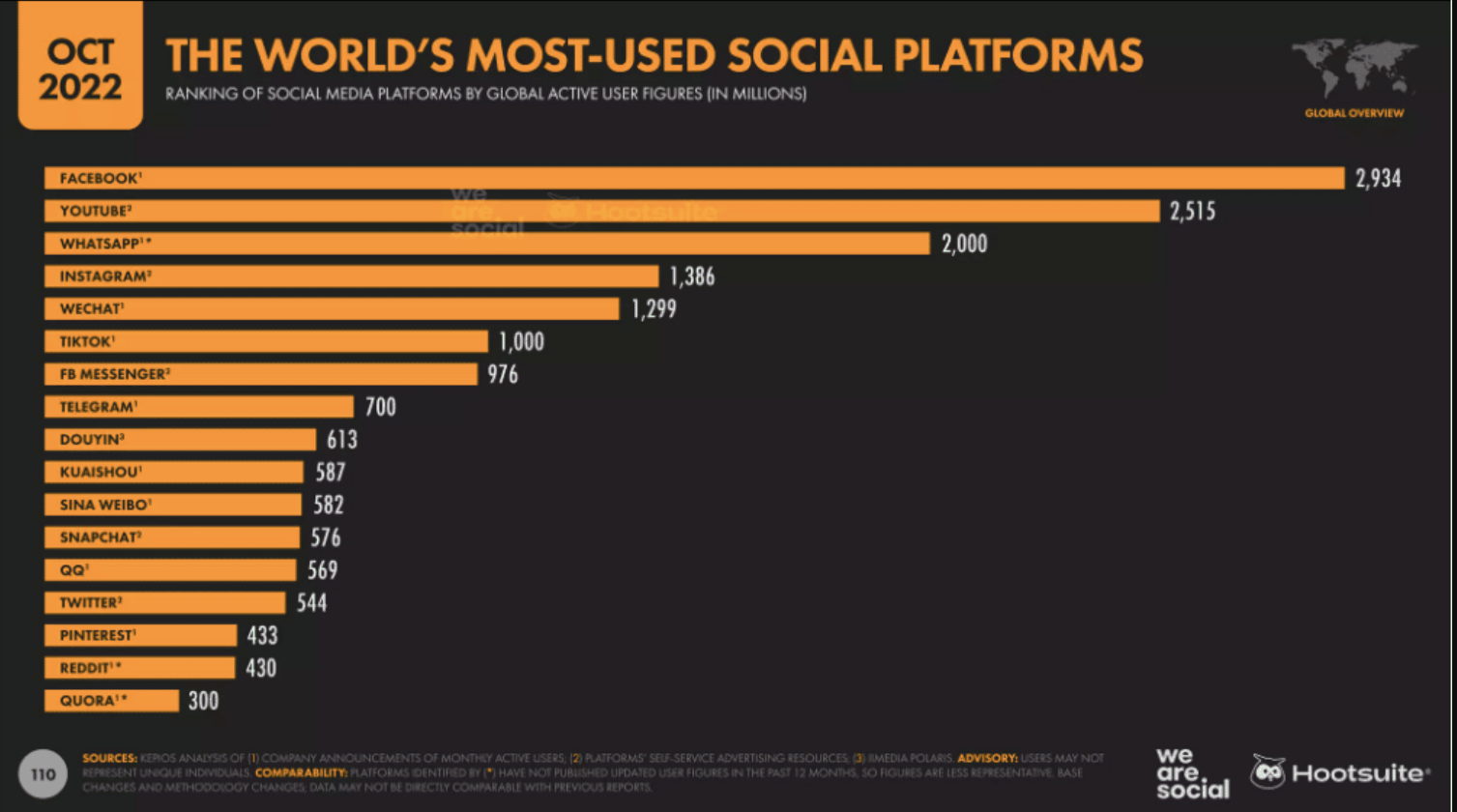 Source – Hootsuite
Create your

Facebook Business Page

. This page will give information about your business to your potential customers, you will get listed on the high-rated website to boost your website SEO, and you will be able to present your business to professional communities on Facebook. Also, you can find your prospects on existing Facebook groups or start your community to unite like-minded people from your field. And finally, it is necessary to create this page if you want to sell products on Instagram and

Shopify

.

Start your

YouTube channel to get views

if you have valuable content to offer. It could be time-consuming, but as you can see from the screenshot above, YouTube has over 2,5 million users which is a blue ocean of potential customers. Optimize your video content, use relevant keywords with Ahrefs, add call-to-action buttons into videos, use descriptions with links to your landing page, and add end screens and cards to target your users to your other videos. 
Push notifications
If you are convinced to start a blog for your business,

push notifications

are a must for lead generation and nurturing. You can add them in a matter of minutes with a

push service like Gravitec.net

. Use the

Gravitec.net WordPress plugin

or if you're running a Shopify store,

register

and use Shopify integration. Push notifications will automatically inform your visitors about your new posts and send drip campaigns to nudge them to purchase from you. Plus, you can set up personalized notifications to activate them by some trigger action such as for abandoned cart.
Email marketing
Emails are still one of the most popular ways to communicate with prospects and nurture leads. They are typically involved in automated workflows, like when you assign an automatic action after someone clicks on a call-to-action button on your website. For building such workflows we recommend using

ActiveCampaign

and as an email marketing service —

Brevo

, formerly SendinBlue. Also, if you offer digital products and services consider

using a newsletter

to educate your leads about your product.
Start email marketing campaign
Paid traffic
Finally, you can attract paid traffic by using

Google Ads

,

Facebook Ads

, and advertising options on other platforms. To make it properly, use the right keywords and

customer profiles

. 
Summary
In the summary we compiled a list of lead generation services and techniques for a small business.
To get organic traffic from Google search, create your website or landing page, start a blog, and optimize it with SEO techniques. Use Ahrefs and Google guidelines for optimization. 

Add chat boxes and lead magnets to convert your visitors into leads on your website.

Add your company to business listings such as Yelp, Google, and Facebook Business Profiles.

Install push notifications by Gravitec.net to retain your website visitors.
Use Impasto to automatically contact your potential customers on LinkedIn.

Start selling on Instagram to reach over 1 million users with your shopping cards and stories.

Get noticed on YouTube with your video content. Don't forget to add links in descriptions to videos and action buttons.

Use Brevo for your email marketing and nurturing campaigns. 
Try ActiveCampaign to build an automated workflow for lead generation.

Start your paid marketing campaign for channels you have tested from the above list. 
We receive a commission on purchases made through some links on this page. Thank you for reading.