The website creation is highly recommended for any business today. The most convenient way to find info about various products and services is an internet search. Worldwide network provides companies with the customers, and users with the goods they need. However, this is the simplest retail model. What about the cases when a business sells the services to another business?
We will deal with a B2B website definition today. We'll discover the purposes of its creation, its features and capabilities.
What is a B2B Website?
A B2B website means a business-to-business site type. Its main purpose is to offer services, software, content or other products to the companies. For example, website Gravitec.net is a B2B website, and SaaS platform for digital marketing. Other businesses can find our website on specific keywords in search engines.
What is the Difference Between B2C & B2B Website
There are three business models for comparison, actually:
C2C – customer to customer,

B2C – business to customer,

B2B – business to business.
The first one works in peer-to-peer platforms, when customers offer some goods to each other. For instance, Couchsurfing is a popular C2C travelers website. Any registered user can find a place to stay in the country of visit, or you can share info about your own flat to invite travelers. There are no business interests in this model.
B2C websites are aimed at selling goods to an end user. These are online stores and all retailers. A business communicates with a customer there. So instead of Couchsurfing, Booking.com provides opportunities for the apartment rent for a fee. On one hand, the company posts info about their product, from the other hand, users find the stuff they need. One more B2B website example is AliExpress. Their clients select products in the site search, in Google or other engines.
A B2B website has more complicated task. It ought to capture specific business partners from the common target audience. There are business interests on both sides. B2B websites are focused on the gradual leads-to-prospect conversion. Their sales funnel has many parts.
TIP
Wholesale sites (Alibaba) belongs to B2B sector as well.
Let's consider how B2B websites engage clients and what they need to reach their aims.
Before the website developing, determine its main tasks. For example, a one-page site is suitable for a business with direct sales only. This website has a general informative function and the opportunity for connection. However, increasingly, companies use more expand website structure with a list of services and their descriptions, a tariff page, or with a blog. In a case of the wholesale sites, they are often arranged as online shops.
We'll consider the B2B websites features with a focus on providing services for companies. What to look for while its creating and promoting.
Key Elements of a B2B Website
To determine the key elements let's find out the stages of B2B website producing first.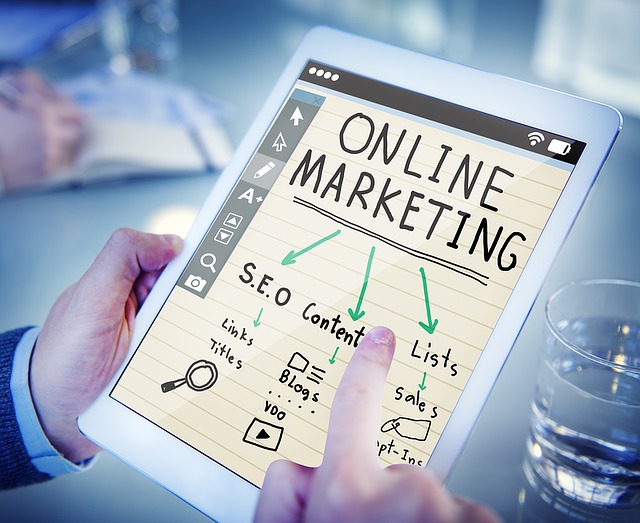 The first step. Traffic generation
As any kind of a website, a B2B one needs to be seen. There are several options for attracting users.
Advertising,

SEO,

PR.
For a long-term effect with the gradual investment, pay attention to SEO and PR.
Before website developing and content creating, determine a semantic core for your business. This is a set of keyword phrases to find your product in a search engine.

The next stage is to build the structure according to the assembled phrases and services pool. Allocate them across the pages.

Create landing pages to represent the basic services, your company features.

An additional, or sometimes the main traffic source is a company blog. Blog articles allow to expand the visitors audience, to form your expert image, to help already attracted customers in solving specific issues.

PR (Public relations) and social mentions increase consumer loyalty, brand awareness, expand the visitors flow. However, PR campaigns launch is more relevant after the website creation.
The Second step. Design, CMS, content
For rapid results growth, develop the strategy first. With a certain structure, it is much easier to generate tasks for designers, webmasters, and copywriters. Although sometimes startups create a low-functional company website with its subsequent expansion.
The main purpose in the design and content development is clarity for users. In the information overload era, your customers will thank you for taking care of their time and convenience. In addition, search engines will also appreciate the website usability.
TIP
Popular Content Management Systems (CMSes) are WordPress, Joomla, Drupal.
The third stage. Conversion
Perhaps this is one of the most problematic stages. How to turn attracted users into real customers?
For lead generation you can set:
a registration form (by email, phone number, social network profile),

a subscription form (email, push notifications, social networks),

call to action buttons,

lead magnets, etc.
The user gradually moves from the interest (subscription) to making a purchase decision (sales funnel). For B2B companies, the website traffic generation is combined with the sales department activities. The website generates leads by redirecting all incoming traffic to the landing pages, then to the registration form to get visitor's contact. Sales or marketers continue communication with the lead in different ways to bring them to the purchase.
TIP
Many B2B websites use CRM (Customer relationship management) to manage clients data gathered from few marketing channels.
The simplest solution to interact with the user after their visiting the website is push notifications. This channel allows to collect subscriber base many times faster than others. The push subscription widget automatically appears while a visitor viewing the website. To allow notifications receiving a user clicks once on the button.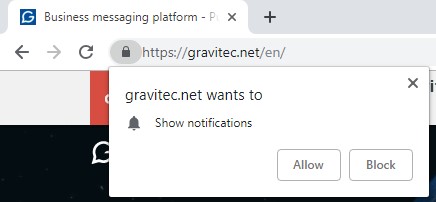 Now you can send them push notifications even after their leaving the website.
Surely, for high results, you should mix various marketing channels. For example, it is more convenient for some customers to conduct business email correspondence, for others to receive a promotional offer in the messenger, or to learn about the service updates by push notifications.
Key B2B website elements:
CMS – webmasters task,

Design – web designers are needed,

Text and media content – job for copywriters, etc.,

Search engine optimization — SEO specialist skills,

A set of marketing channels – marketers job

Tools for conversion rate increase – marketers and sales department duty.
Why Having a Website is so Important for B2B Companies
Let's summarize the experience we've got in the article. What does a B2B company get by creating a website?
Company visibility

Customers audience expanding

Sources for users engagement

Round-the-clock accessibility

Wide conversion opportunities

Online purchases
To promote the product with a website B2B companies face the challenge of developing an effective instrument for interaction with customers. However, with the article tips you know main steps of the website creating and tools for its correct work.