Once you create your Shopify store, you'll need to promote it to start making revenue. There are free and paid ways on how to promote the Shopify store. We compiled a list of low-cost and free tactics to promote your business. There are options for everyone to find a perfect combination of what's working for your store with different marketing channels.
What is the best way to promote a Shopify store?
There's no absolute best way to promote your store on Shopify, as the tactics will largely depend on your niche, strategy, and your brand's tone of voice. We've compiled a list of methods you can use, and, further, we'll dive deeper into the most straightforward ones.
Ways to promote your Shopify store:
Promote your store on social media




Marketing on social media is a chance to get your products out there for

3.78 billion

people to see. Social media marketing helps you drive traffic and sales, build brand awareness and build a community around your brand. To promote your store on social media, you can: 
Hold contests

Reach out to influencers

Create videos

Partner up with nonprofits to share your merch and donate a percentage to the cause

Sell on social media
     2.  Make use of email marketing
Email marketing is a popular way to communicate with your customers, a profitable one too. According to the State of Email report, email marketing can return 36 on every 1 invested. Your customers can agree to receive promotional notifications via email, and you can connect third-party apps like Mailchimp or Klaviyo to send promotional emails, cart retrieval emails, and offer discounts. Use email marketing to:
Offer time-limited email discounts.

Add your store to the email signature

Send newsletters
     3.    Offer discounts
Use discounts as an incentive to buy more and share your content. You can combine discounts with other tactics, such as offering them via a chatbot or using them in a referral program.
Create holiday discounts

Use chatbots

Flash sales

Give discounts to influencers
    4.  Paid advertising
Paid advertising is the fastest way to get your store noticed. You don't have to choose between search and social media ads — they can help you acquire different kinds of customers. Use search ads to target customers with high purchase intent. For example, if someone's looking for roasted coffee, they might want to buy it on the spot. Social media ads are great for raising brand awareness and getting to the potential customers at the top of your funnel.
Google Ads

Social media ads
    5.  Push notifications
Push notifications allow you to connect with your users in real-time and get them to come back to your website.
Offer discounts

Share digests

Inform about new product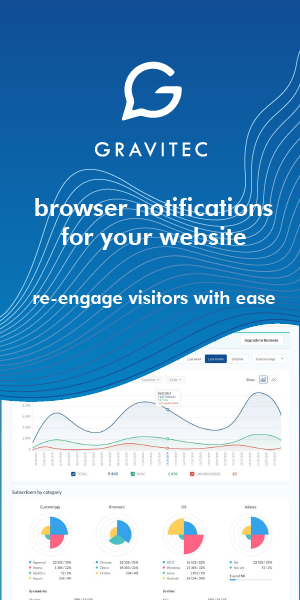 6.  Make the most of your website
Your website is a powerful tool for generating traffic. Make sure it provides a great user experience and includes keywords your potential users are interested in. It's not the fastest way to drive traffic, but it's definitely the one that keeps giving, as people will keep finding your website months after you post an article.
Optimize your site for search

Build links with guest posts

Create a blog

Add pop-ups to your website

Showcase customer reviews
     7.   Build community
Shopping is centered around your customers, so provide them with ways to spread the word about you and incentives to buy more. 
Referral program

Affiliate marketing program

Offer discount for sharing your content on social media

Reward buyers with buyer points
     8.  Offline promotion
Combine multiple ways to promote your store. Even if you don't have a brick-and-mortar business, you can go where your customers are.
Hand out flyers

Hold a pop-up store

Hold an event

Join industry event

Sponsor an event
     9.   Sell creatively
Your product can also become a way of promotion. Create a memorable experience for your customers, join in selling aggregators.
Monthly box service

Creative package

Discount websites

Samples for reviews websites
How to advertise a Shopify store with Google Ads
Google Ads are displayed above search results during product searches. Google Ads provides a wide reach for your ads to boost traffic and appear in Google search results. Note that for Google Ads to work, people actually need to search for similar products. Start with keyword research, incorporate the ones with a search volume of at least 100 into your copy. 
Getting started with Google Ads:
Get a free Google Ads account.

Write listings with features and pricing.

Set up audience and times.
Google needs to approve your listing and confirm that it matches its policies. Mostly it has fairly straightforward rules, like forbidding to sell counterfeited goods or inappropriate ad content. However, there are less obvious rules, like not stating the payment model enough.
Google Ads can help you drive traffic to your store. However, driving traffic isn't everything, as the trick is to retain the paid traffic and get customers to return to your website. To achieve that, you'll need to employ push notifications. 
How to drive traffic to Shopify store with push notifications
Push notifications are a lifesaver when it comes to reengaging your customers. When people first visit your website, they might not make a purchase, even if they like your product. Push notifications help you build trust and get your visitors to return to your store. Returning customers aren't just a boost to your brand image — according to statistics, returning customers make up to 41% of the store's revenue.
Set Up Push Notifications for Your Website
Before the customers can get push notifications, they agree to receive them, so you'll be sending them to a warmed-up audience, and getting a sale can be achieved by a well-targeted campaign.

Push notifications work best as a part of your communications. You can incorporate them to work together with the email campaigns or with social media via Zapier integration. 
How to promote your Shopify store with email marketing
Email marketing is quite a versatile tool to promote your store. You can create countless campaigns depending on your business goals — welcome series to engage new customers, similar products to increase cross-selling, share discounts, and customer reviews.
Check out how to pair email marketing with push notifications.
How to grow your Shopify store with social media
Instagram
When you start an Instagram account for your Shopify store, cover the basics first. You need a bio that states your selling point and directs users to your website. You also need original quality content that helps you stand out. You can post customer reviews, behind-the-scenes photos, or user-generated content.
Try featuring your customers on your Instagram. This way, they'll most likely share your content. Your potential customers will be able to see your products in real life. For example, bridal boutique  Dream regularly spotlights customers on its social media. Make sure you're featuring their story and making it about them, not your brand.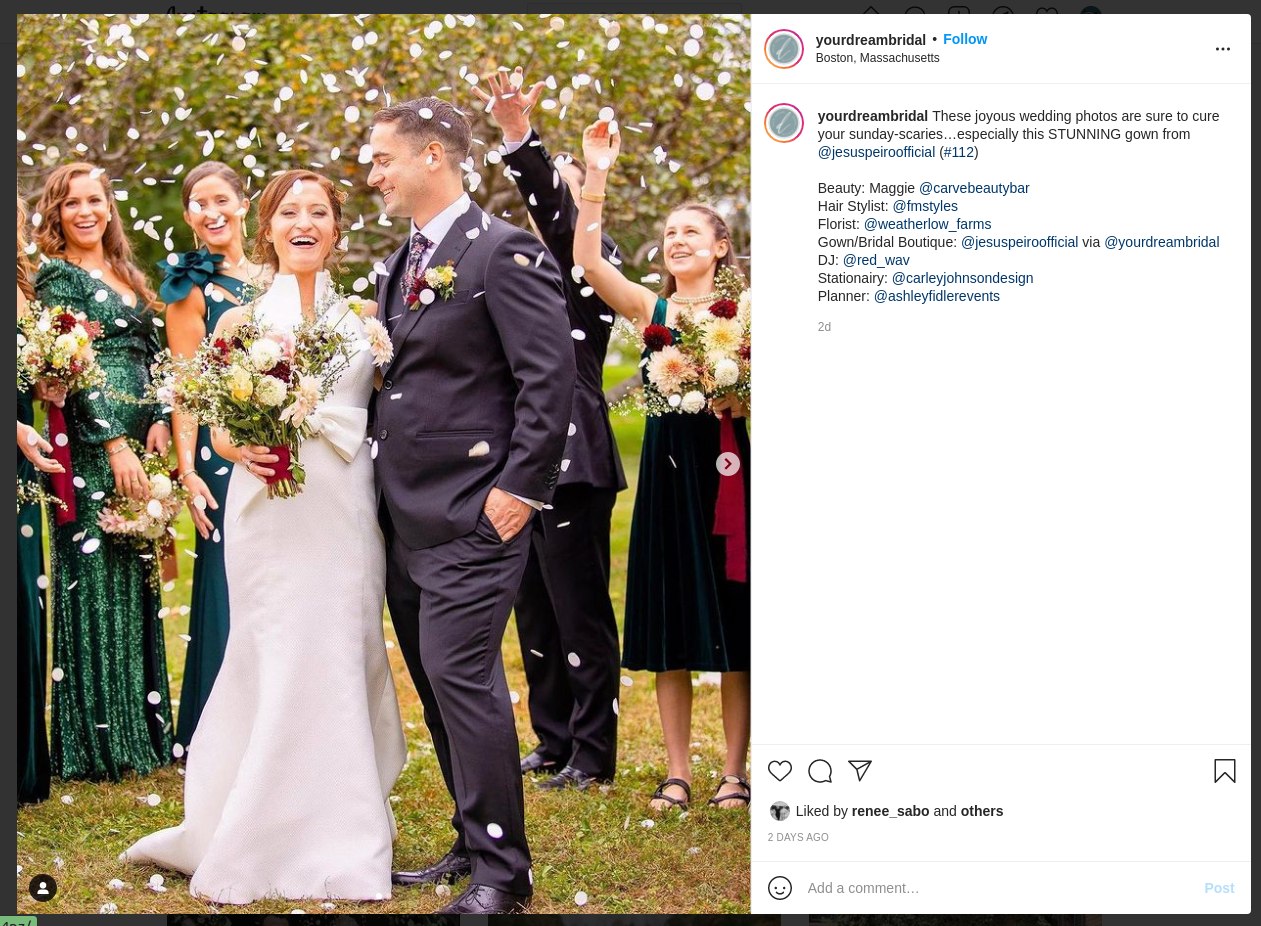 Targeted Instagram ads are a way to market your Shopify products. It's a worthy investment — 65% of Instagram users mentioned visiting the brand's website after seeing a post featuring their product. Before you start with the ads, spend some time figuring your audience out. The more you know about the demographics, locations, and interests, the more engaging your targeted campaigns will be. Showcase your most popular product and offer discounts to encourage customers to visit your store.
Facebook
Facebook ads are still popular as a marketing method, mostly because of Facebook's powerful options. People are used to finding products on Facebook — 63% of Facebook users who buy online use Facebook to discover and purchase products. 
There are different ad types to choose from:
Image is the most straightforward format. According to

one Facebook study

, image-only ads outperformed other ad types in driving unique traffic. You can turn your post into an image ad or make one in Facebook ad manager.

Video ads let you capture potential buyers' attention while they scroll their feed. These ads appear on Facebook, Instagram, and Messenger.

Carousel ads let you include up to ten images or videos in a single ad. You can showcase different products, offer a tutorial, or create a more immersive experience with various angles of the same product.

Collection supports

Instant Experience

, a full-screen display for your ads. It's a perfect choice to show off your catalog across Facebook, Instagram feed, and stories. Facebook walks you through all the steps of creating an ad. The most crucial part is to choose your target audience.
Pinterest
Pinterest isn't the biggest social media with over 250 million users; however, it's a powerful one — nearly 9 out of 10 users come there for shopping inspiration. You should promote your products on Pinterest, especially if you target women, as they make up 70-80% of their audience. 
How to market your store on Pinterest? Here are some ideas: 
Add a Pin button to all your product pages. This button will make it easy for your customers to add the product to their Pinterest boards. Potential customers will be able to see your products while browsing on Pinterest. You can either add it with a code or choose a Shopify theme that comes with a Pinterest button out of the box.

Make 'Shop the look' pins. Pinterest places white dots on the image, and users can buy your products without leaving Pinterest. You can make shoppable pins with Pinterest tagging. 

Add keywords to your pin titles and board descriptions.

Organize your boards for specific products.

Make use of hashtags; they help you include additional keywords.
Alternatively, you can make use of Promoted Pins, Pinterest's ads. To create Promoted Pins, you need a Pinterest business account. Once you sign up for one, you'll see the Ads tab in the menu.
YouTube
YouTube is the second most-visited website in the world, so chances are your audience is there, no matter who you're targeting.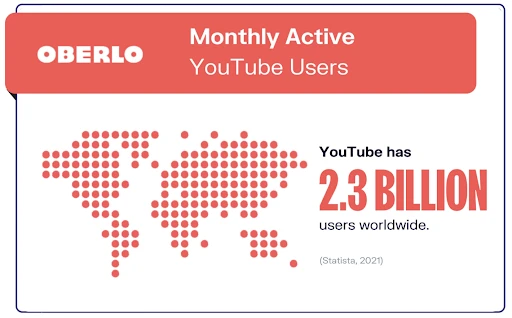 People not only watch cat videos, but they also have their product research: up to 68% of YouTube users watch videos to make a purchase decision. To create a channel, you'll need only a Google account. You can use your personal one; however, a business account will let you scale in the future.
You can add various video types to your channel: customer testimonials, tutorials, demos, educational, live backstage videos, or educational content. For example, SnowPeak USA uploads tutorials on setting up and cleaning its charcoal grills to the channel.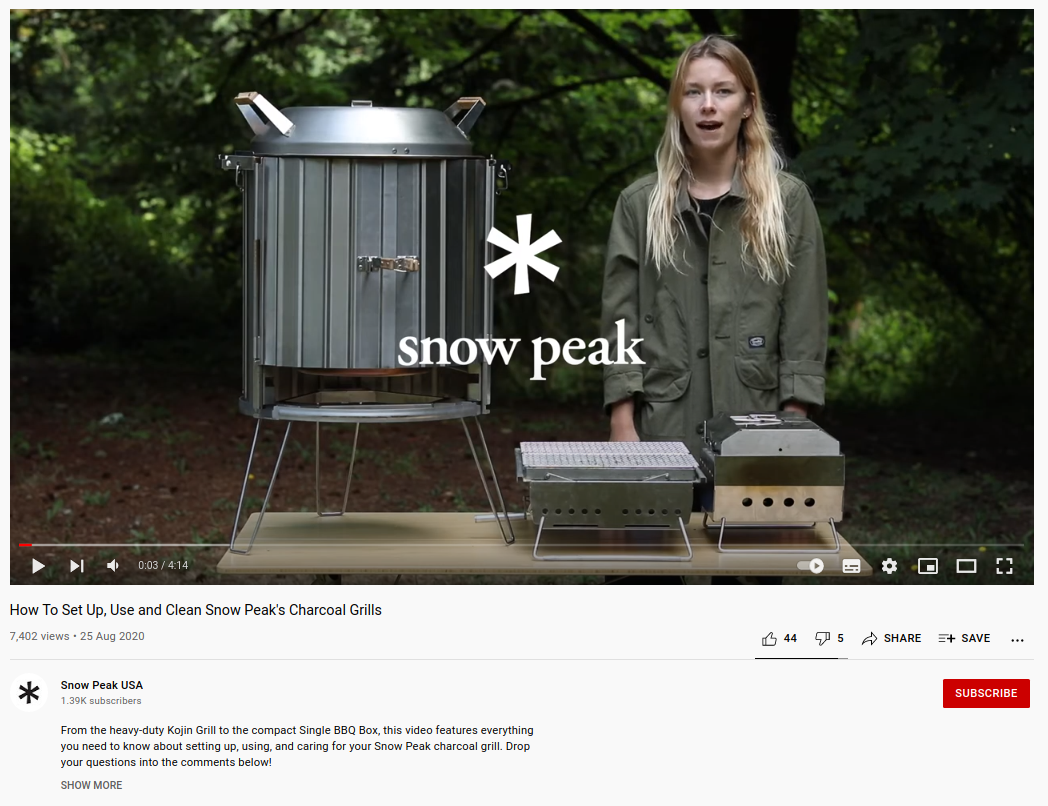 There are different marketing tactics to promote your store on YouTube in addition to making content: 
Stay consistent. While creating a channel, make sure you include colors and logos that match your store's design.

Include keywords into your video title, description, and tags.

Reach out to YouTube influencers to get your reviews. Make sure the influencer shows customers how your product can solve their problems. To find relevant influencers, you can use services like

Social Bluebook

.

Try cross-promotion. For cross-promotion, you promote another channel's content while they promote yours. It can help you reach new audiences and establish brand credibility.

Create playlists to organize videos and encourage users to watch more.

Embed YouTube videos to your Shopify product pages using Shopify apps like

VideoWise

.
You can also use paid methods and go for YouTube ads. According to Google's data, a mix of YouTube video ads and Google Ads sees 3% higher search conversion rates and a 4% lower search cost per acquisition than running Google Ads alone.
How to market your Shopify store using a referral program
A referral program is a Shopify promotion strategy to reward customers for spreading the word about your store. Usually, the list of rewards includes free shipping, discounts, products, and pre-order list priority. Referral programs are effective because people trust recommendations from people they know — 84% of people base their shopping decisions on recommendations.
Referral marketing is typically a strategy to get more customers. In some cases, it can be used even before the store opens. For example, Harry's, a grooming product company in the ultra-competitive market of men's shaving suppliers, grew extremely quickly, thanks to referral marketing.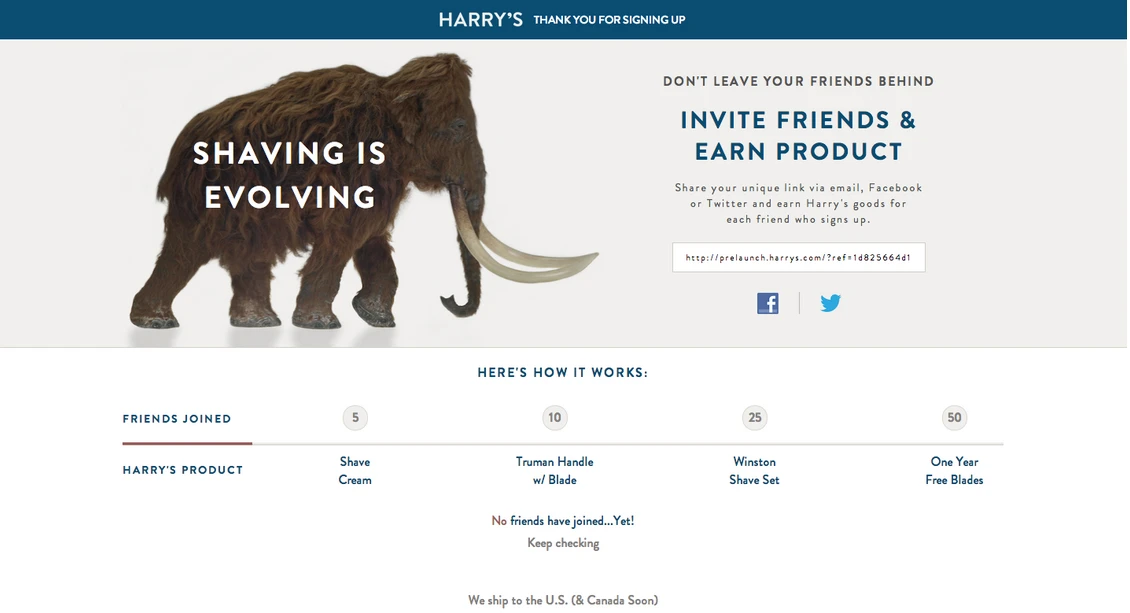 As their cofounder shares in the interview, referral-based launch campaign they used to acquire over 100,000 sign-ups before ever even launching. They rewarded people with shave products in exchange for sharing their brand from their pre-launch page, which allowed them to grow to 40 employees.
How to implement referral marketing?
Create shareable product experiences. If you want your customers to share their product experience on social media, make sure that packaging adds to the wow factor. If your products come in a fancy package, your customers are more likely to make unboxing videos.

Make it easy for your customers to refer to your business. Consider pre-populating the social share message, so your customers don't have to think of one. 

Use an app to implement a loyalty or referral program quickly. You don't have to have a custom-made store to create a referral program. You can also use a Shopify app like

Referral Candy

or

LoyaltyLion

.

Invite influencers whose following is close to your target audience. You can reach out to bloggers, YouTubers, or Instagram bloggers to do a sponsored post or review a product.
How to drive organic traffic to your Shopify store with a blog
Having a blog for your Shopify store is an essential part to showcase your expertise on the product, to drive organic traffic to your store, and a way to convert readers into customers — according to Quicksprout, 60% of consumers made a decision based on a blog post. 
There are multiple approaches you can take to create a blog. The typical examples would cover educational blogs, craft blogs, personal blogs, and recipe blogs. For example, Great Jones, a store that sells cookware, has a blog with recipes, profiles on home chefs and influencers.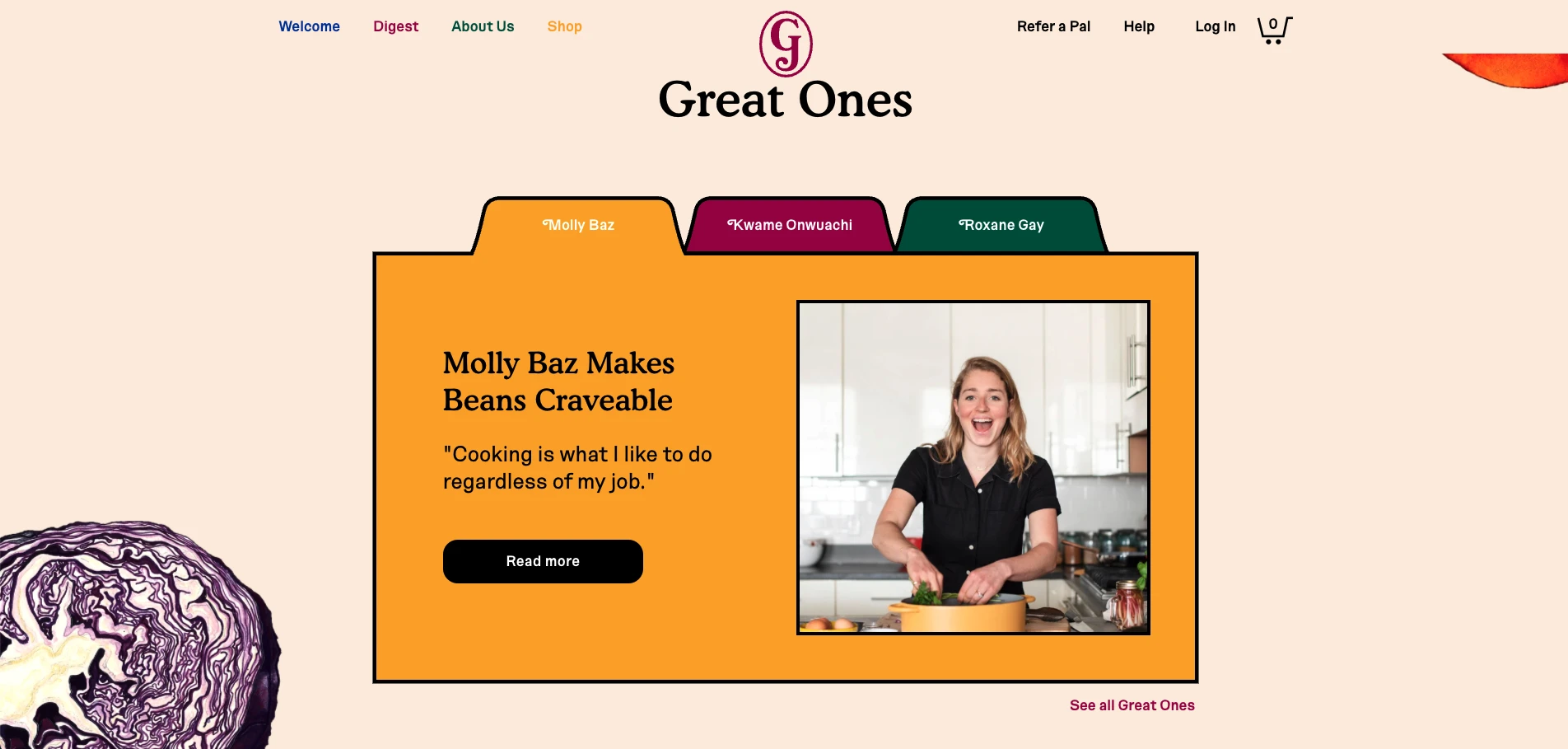 What makes the blog stand out is a great design and unique content, like chefs creating recipes exclusively for the blog. 
The type of blog will largely depend on your niche, audience, and tone of voice. However, there are some common patterns to create a blog that drives readers to your store: 
Remember about SEO — include keywords so that your target audience can find you on Google

Add value — whether you choose to entertain your readers, share news or educate them, make sure you include what your audience wants to read.

Maintain your brand image — blogging is a way to express your brand's style and create memorable content.

Stay consistent — you don't have to post daily; however, it's better to match your readers' expectations and post regularly. If you decide to post once a month, make sure you don't skip posts.

Keep organized — people come to blogs to fill a gap in their knowledge; a clear structure helps find the necessary information.
Summary
Promoting your store requires more than one tactic from your marketing toolkit. Try one and see how it goes. It's all about mixing short-term and long-term tactics for achieving your business goals. Here are the straightforward tactics you can use to promote your store: 
To boost sales — use Google Ads, offer discounts, for example, via push notifications.

To drive traffic to your website — social media ads, influencer marketing.

To raise awareness of your brand — social media marketing.

To showcase your expertise and drive long-term traffic — content marketing.

To let your clients promote you — start a referral program.