Squarespace is a code-free website builder that lets you build websites using their pre-built templates. They also have a built-in domain service, analytics, and ecommerce tools. It was used to build over 2.5 million websites worldwide. 
Squarespace has a built-in solution for customer emails; however, they don't provide a native option to use push notifications. We've created a guide on connecting your Squarespace website to push notifications.
Why use Squarespace push notifications 
Push notifications help you reach your audience whether they're still on your website or not. They can be delivered to browsers on mobile and desktop that lets you deliver notifications whenever your users are online and drive them back to your website. If you can deliver timely notifications to mobile devices, it can save you the cost of building an app, which can be useful for small businesses.
Adding push notifications to the mix for your marketing strategies has multiple benefits:
you can send push notifications even when users are inactive

they're delivered directly to the notification tray, so push notifications are in no danger of getting into the spam folder, unlike emails

easy opt-in — your visitors simply need to click one button instead of leaving their email address which many consider private information

higher engagement

— push notifications have a sizeable 20% across the industry, compared to around 4% for the emails, with 4.5% being the highest in Health and Beauty industry.
All the more reasons to include push notifications into the marketing tactics list for your Squarespace website. Here's how to add them.
How to add push notifications to a Squarespace website
You can set up web push notifications for your Squarespace site, even if you have never had any coding experience or experience with push notifications.
Get the Fix Plan for Push Notifications
To integrate push notifications, follow these steps:
Sign up

for a Gravitec account.

Add your website

Copy the unique script generated for your website. 

From your Squarespace dashboard, go to

Settings

>

Advanced

>

Code injection

.

Hit save.
That's it! Now just head over to your website and subscribe to push notifications when the opt-in shows up.
All you have to do now is create your push notification campaigns. In the Gravitec dashboard, you can edit your prompt and choose when and where it will show up.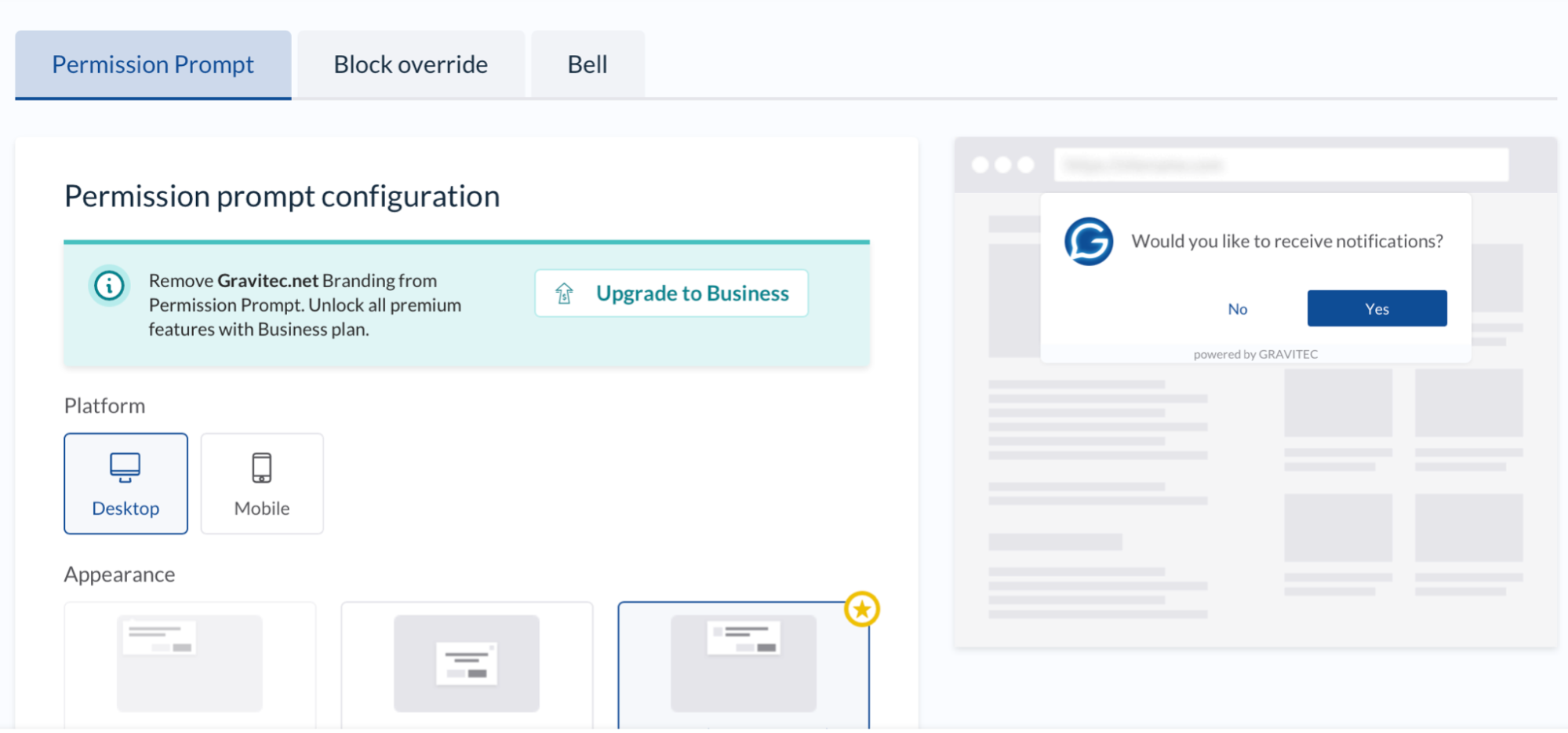 To save yourself time in the future,  you can set automation features such as RSS to Push to automate sending notifications to your website visitors. Push notifications can help you communicate with customers, no matter what business you promote with your Squarespace website.
How to Use Push Notifications for a Squarespace website
Push notifications can be a valuable asset whether you have a blog on Squarespace or even a store. With connected push notifications, you'll deliver notifications in real-time to communicate with your website visitors.
Different industries can make Squarespace websites work for them. Companies that belong to the following industries use Squarespace most often: 
Restaurants

Hospitals and Health care

Retail

Construction

Design

Nonprofits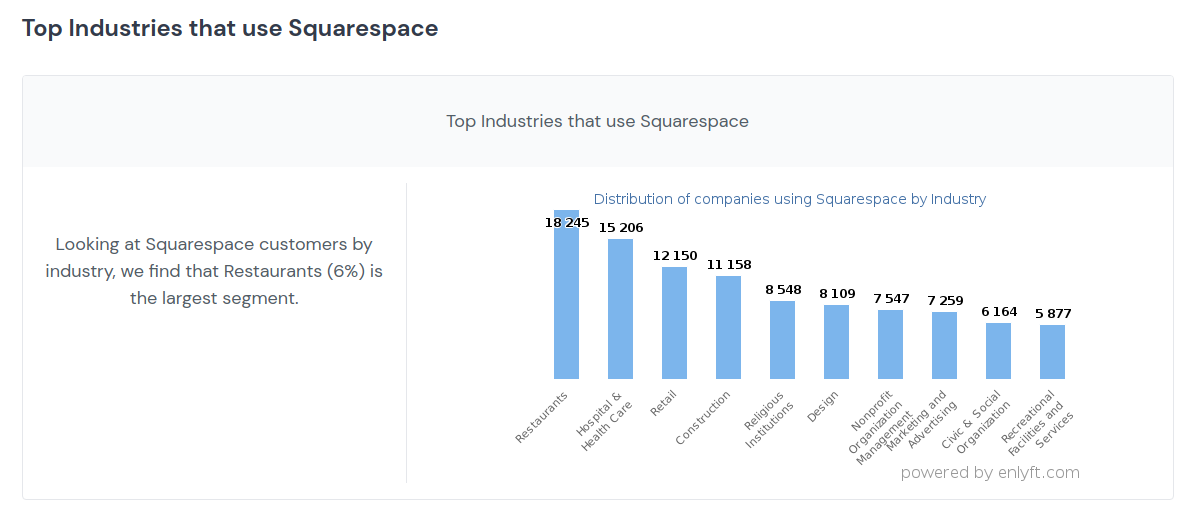 Source
Here are some ideas on using push notifications for your Squarespace website:
Use push notifications to amplify your restaurant marketing efforts. Send push notifications with special offers based on days of the week or local specials. You can send discounts, promotions, loyalty program reminders, or order delivery tracking if you do delivery.

If you have a healthcare business, you can send appointment reminders, reminders about treatment routines, special offers, or encourage patients to report key symptoms.

Retail websites will benefit from sending abandoned cart reminders, upsell offers,

drip campaigns

, for example, for category retargeting.

Push notifications can help construction businesses show their new projects and showcase before and after results. 

For a design website, you can alert your visitors about new projects, awards won, and case studies so that they learn what projects you prefer working with.

Web push notifications can help nonprofits with donations. For example, you can let regular donors know that their contribution went through and tell them where the money is going.
See use cases for your industry 
Push notifications are a great asset for a Squarespace website, as they help you extend your marketing reach and can be managed by a non-tech team member. If you have any questions about push notifications, please contact our support team.