An unsubscribe rate or churn rate is one of the main metrics for a marketing campaign. It is calculated as a ratio of subscribers amount to the number of opt-outs by the same period. However, we have to analyze this metric complexly to understand its influence on push campaign results.
To evaluate push technology effectiveness as a marketing tool, we have to use all its options properly. Thus, the meaning of high unsubscribe rate differs depending on the website features and campaign goals. Moreover, the marketers try to find out the reasons to opt out in order to improve campaign strategy on each stage.
We will research the most widespread reasons for opting out of web push. You will learn how to collect subscriber base properly and reduce the unsubscribe rate for your website.
Collecting a subscriber base
Any marketing tool has its own tricks for collecting contacts or subscriber base. For example, to create a subscriber base in email marketing, websites use sign-up forms.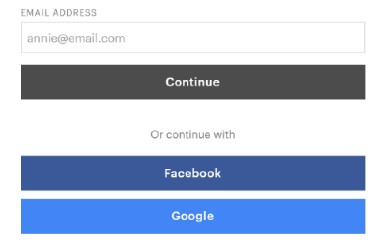 Push technology benefit is a very simple opt-in/opt-out process. A user needs to click once on a browser opt-in widget, while visiting a website, to turn into a subscriber. The technology doesn't requires any personal data from a visitor. Thus, if a user is interested in the website updates, they will get this opportunity in just one click without any other actions.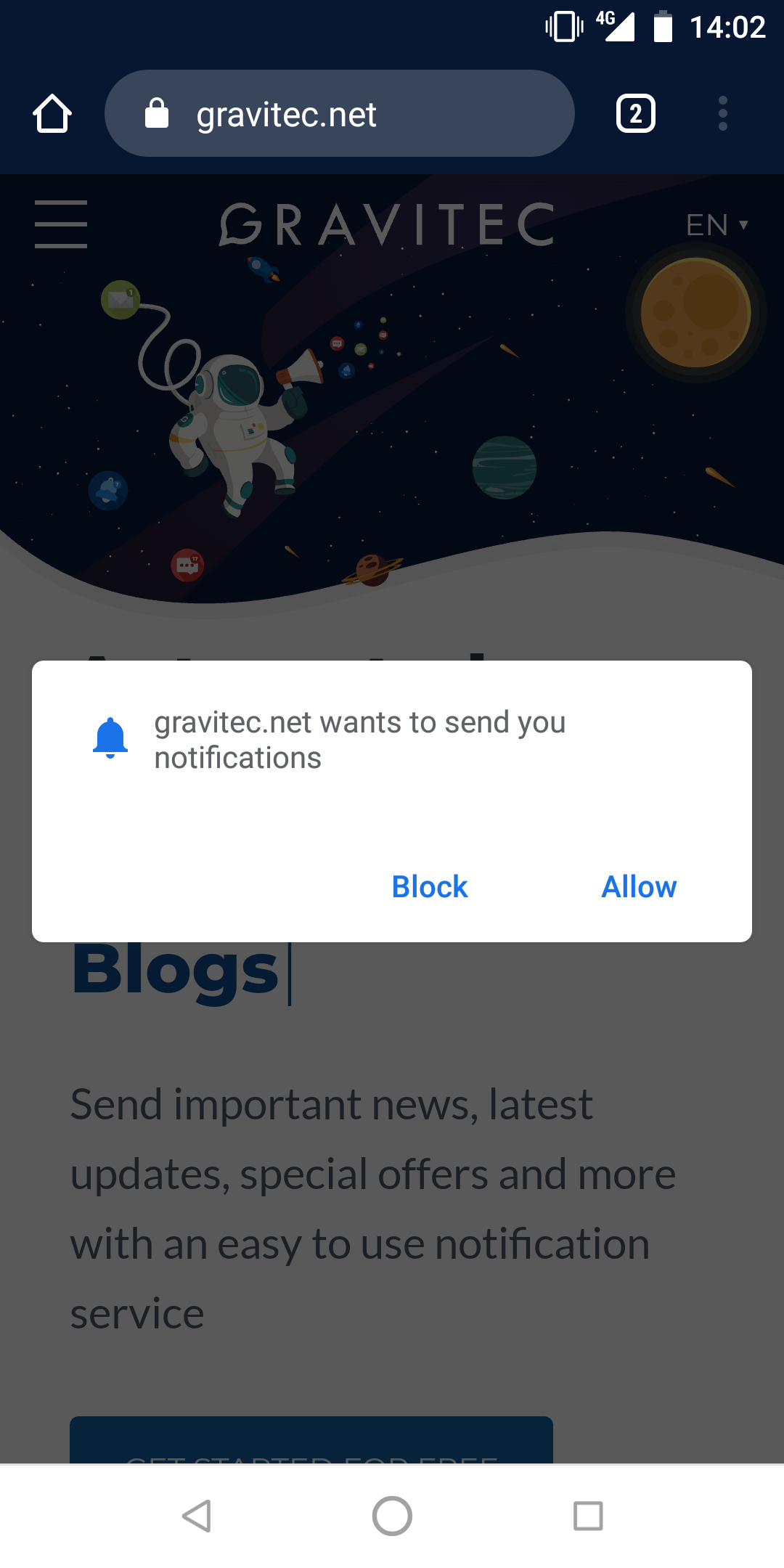 The speed of base collection for push campaigns depends on a website traffic and opt-in window settings.
If you use browser native window for subscription, visitors can opt in in one click. If a website has embedded designed opt-in widget, a subscriber base will grow slower. In that case, a user allows notifications in a customized window first, than a browser service window appears. Thus, subscription occurs a double click.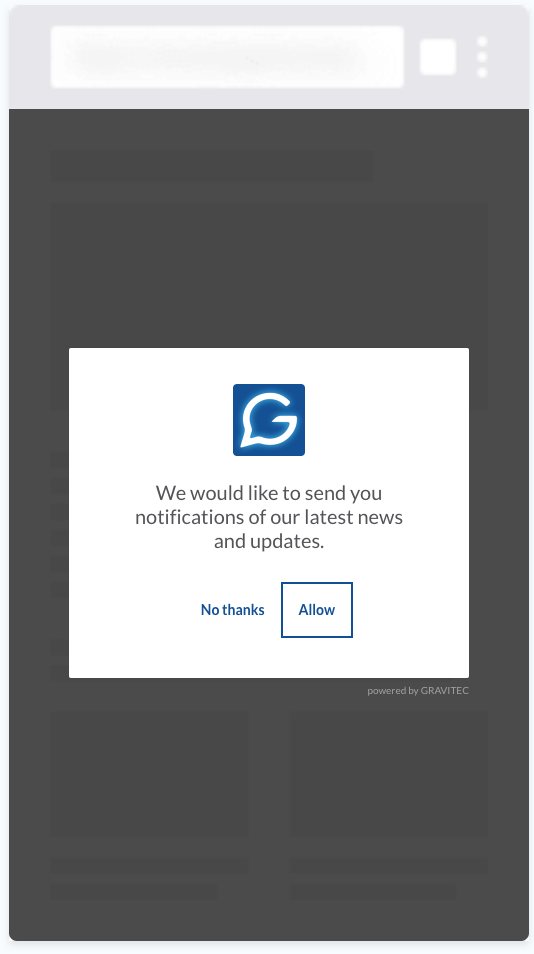 TIP
Pay attention: Google introduced Quiet UI for blocking an opt-in window for websites with low acceptance rates of notification requests. The option will be activated in Chrome 80 version (February 4, 2020).
Google developers recommend creating triggered notification requests to increase visitors' loyalty to technology and improve users experience. 
What is an unsubscribe rate?
Unsubscribe rate = The number of opt-outs / Total subscriber base * 100%
For example, if your statistics (in Gravitec.net profile) shows 500 opt-outs for a base of 5000 subscribers, the unsubscribe rate is 10% (500/5000*100%).
Pay attention to the number of opt-ins to correlate it with churn rate and understand the dynamics of a base growth. You can check rates by different periods to make changes in your strategy for better results.
The reasons of churn rate growth
An opt-in widget appears immediately after a user's visit. Few seconds are not enough to make decision about subscription. Visitors can opt in accidently, so they will block unsolicited messages later.

High frequency of sending push campaigns. This interaction can be annoying for recipients, hence, the unsubscribe rate will grow.

Similar content or images of push notifications can lead to lower users' loyalty and opt-outs growth.

Content irrelevant to users' interests is frustrating as well.

Inconvenient time of push notifications delivery can cause users complaint and increases the unsubscribe rate.
Read more on how to utilize images in push notifications to get best results.
Sending frequency depends on a business industry, seasons or specific dates. For example, it is common for news media to send notifications many times more frequently than for e-commerce.
Learn what the optimal frequency of sending push campaigns is.
Sometimes, companies use aggressive or annoying content to attract recipients' attention. However, this strategy can be considered as spammy and inappropriate by many users. 
Avoid sending irrelevant messages to your subscribers. Use segmentation tool to divide users by groups of interests, regions, devices, etc. This approach will help you to communicate with recipients properly. 
Opt-out as a natural feature 
Now you know how to reduce an unsubscribe rate for web push notifications. However, users will opt out in any case by natural reasons.
Here are some examples.
A user made a purchase on a website and there is no need in product news anymore.

Some topics become extremely popular for a current time, but after social changes, users' interest diminishes (president elections, for example).

Specific dates or seasons can provoke a base growth during a short time interval (Black Friday, for instance). This dynamics will slow down and after sales ending churn rate can be higher than before.
Let's sum up
Please, follow next tips to reduce web push unsubscribe rate.
Set triggers to show an opt-in window when a visitor is ready for subscription.

Choose optimal sending frequency based on your industry specifics and target audience interests.

Bring variety to push notifications' content to keep your recipients engaged.

Use segmentation tools to deliver relevant messages to different audience groups.

Check time of subscribers activity to send notifications at a convenient time (working hours, etc.).
If you have any questions on how to launch push campaign, please, do not hesitate to contact our support team.