Instant messengers have already replaced the previously widespread phone calls and SMS. Today, for quick and free communication with friends, colleagues, you need Internet connection and the installed app on your smartphone.
We will talk in detail about the Viber messenger, its functions, features and settings. You will learn what free services Viber provides and how to use them.
What is Viber
Viber is a free app for making video and voice calls, sending the text messages. Over 900 million active users are connected to it in about 200 countries worldwide.
TIP
This Internet service belongs to Japanese Rakuten Company since 2013.
The messenger popularity in different countries expands the user opportunities range. The wider Viber audience is, the freer its users can interact with each other. Thus, you can communicate freely not only with people in your own country, but throughout the world.
Let's discover how the messenger works.
How Does It Work?
Free interaction is possible between Viber subscribers network. However, you can make paid external calls at competitive price as well.
To use Viber you should install the app on the device and enter your phone number. This number is your ID in the system.
Viber Features
The app works for both smartphones and computers. The installation on the desktop devices is available only after mobile number registration on Viber, though.
Its features:
Calls between Viber users

Text messaging

File transfer (photo, video)

Stickers sending

Group chats

Games

External calls to any phone number.
We'll consider each of this functions in detail.
Viber App
The app is open for download on smartphone from Google Play or App Store for free.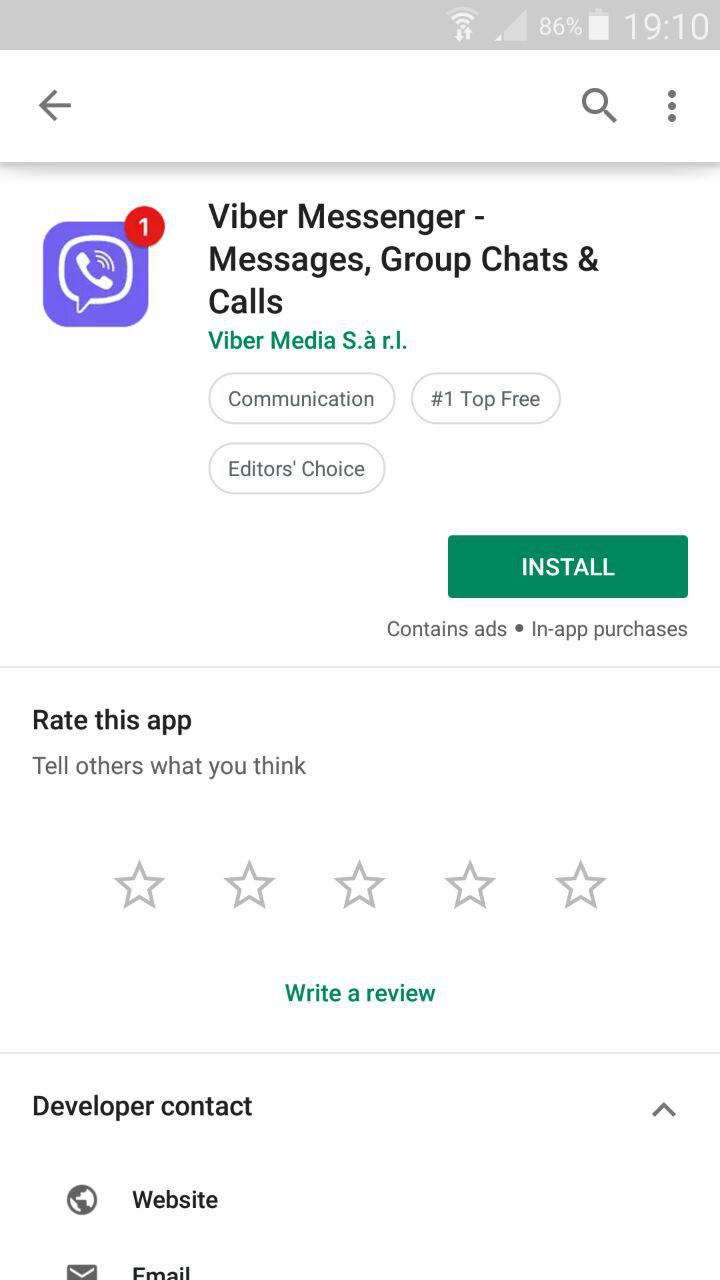 All you need is to tap Install button.
Viber is available for:
Android;

iOS;

Windows PC;

Mac;

Linux.
Viber for Desktop
To download Viber on your computer visit company's website – https://www.viber.com/download/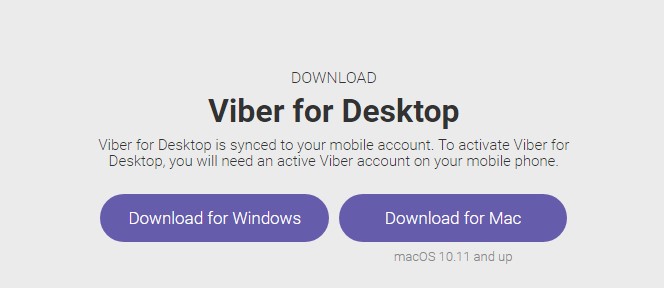 Choose the button that fits to your operating system.
However, you need to install the app on the smartphone first, then enter your phone number there.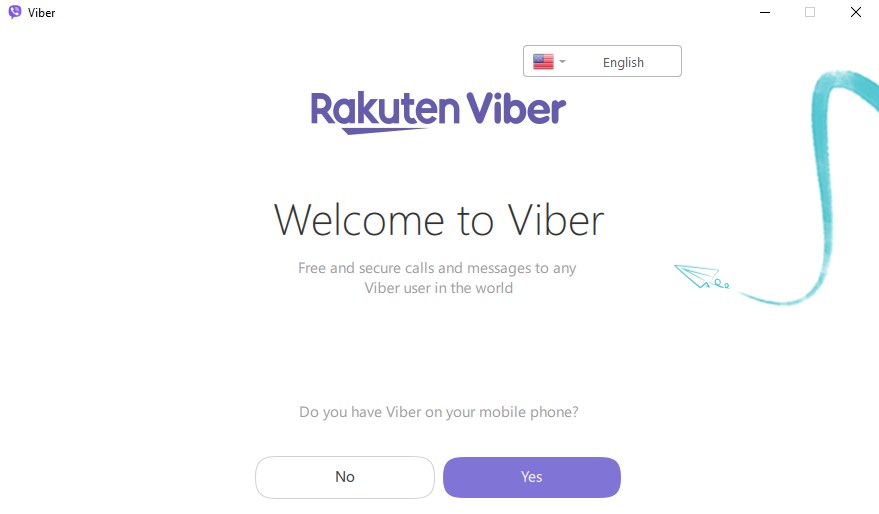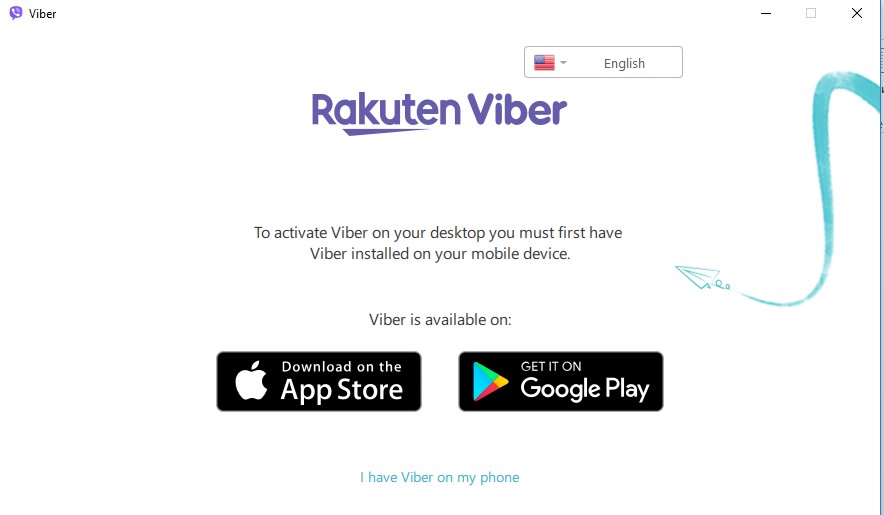 After this procedure, you'll be able to use Viber on your computer with synchronized data.
Free Text Messenger
The most popular Viber feature is text messaging. To start a chat, find the contact you need by the name or the phone number.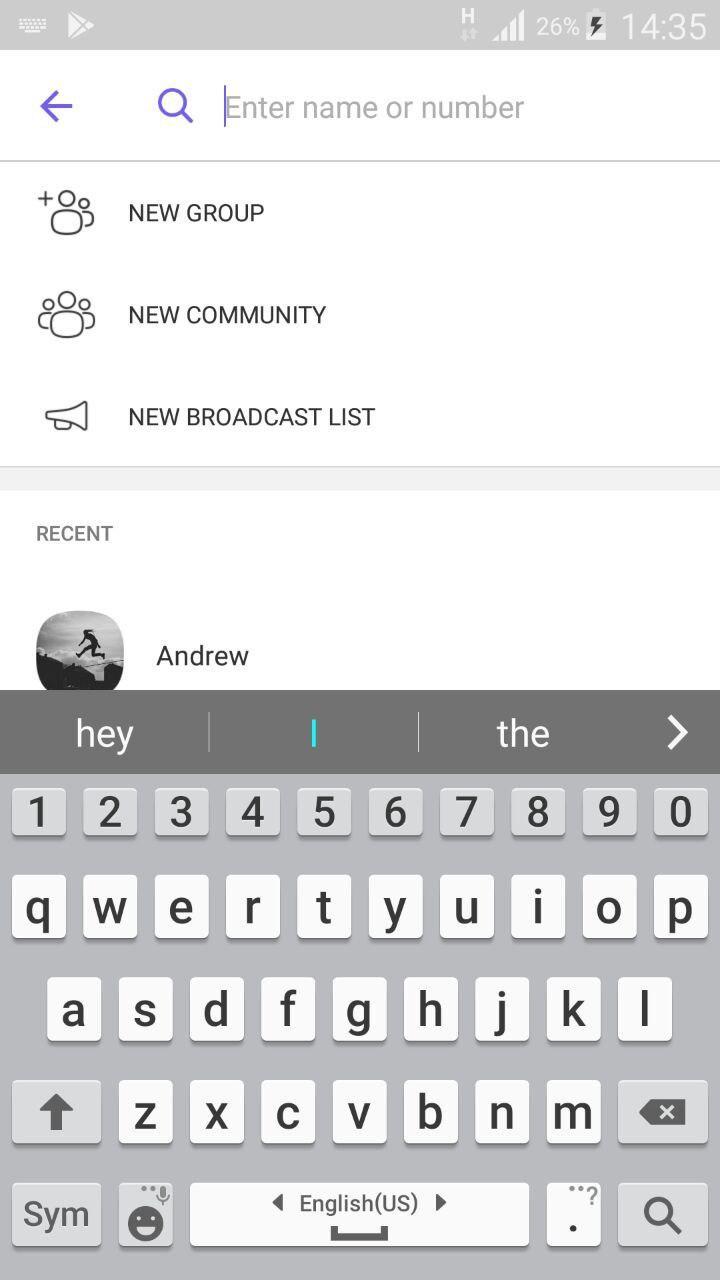 After selecting a contact, you will go directly to the chat.
TIP
Messages are encrypted with unique keys on the user device.
In the upper right corner, there are basic audio and video call buttons.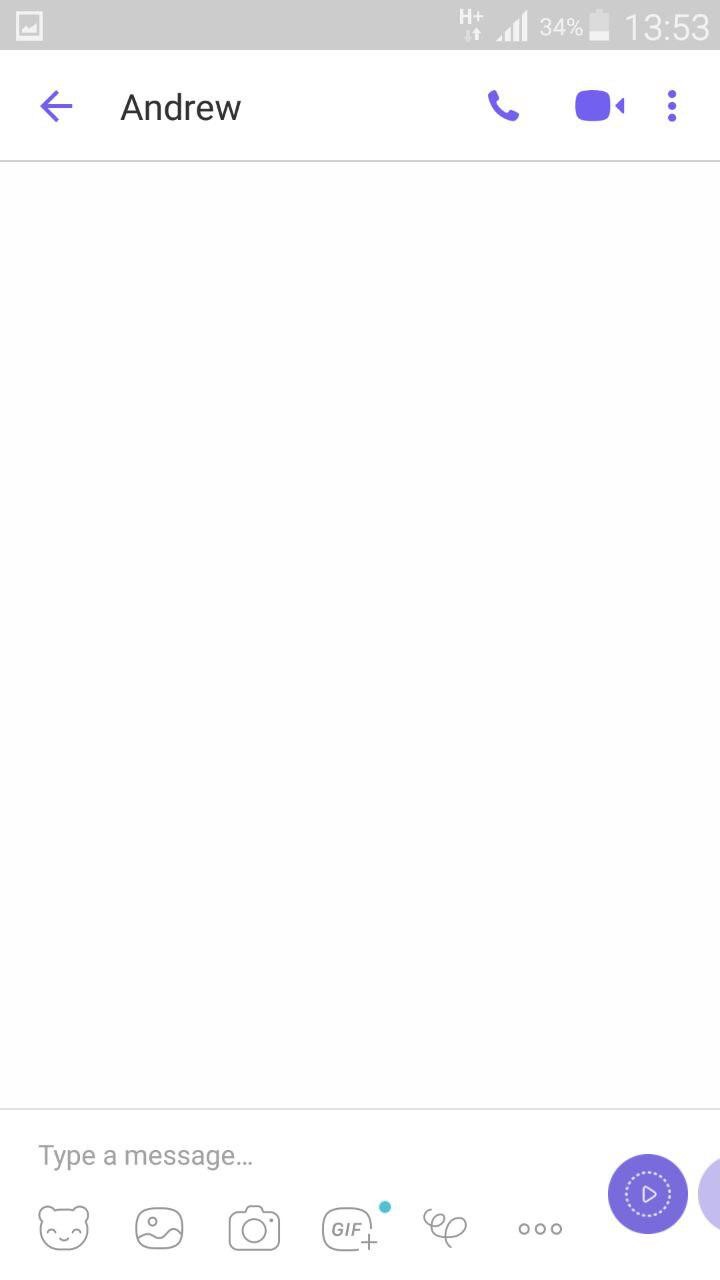 Besides, to explore the advanced features (Viber Out Call, Secret chat, Group chat) click on the drop list button.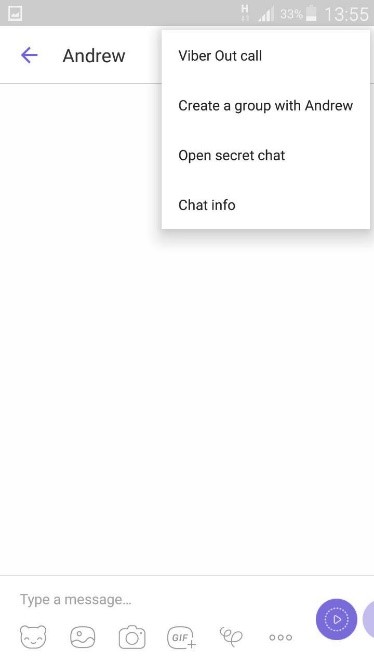 Below the message typing box extra features for chat are available. You can add to the message:
Stickers;

Photos from gallery;

Photo from camera;

GIF;

Self-made image.
To send any files, location or to share a contact tap the drop-list button: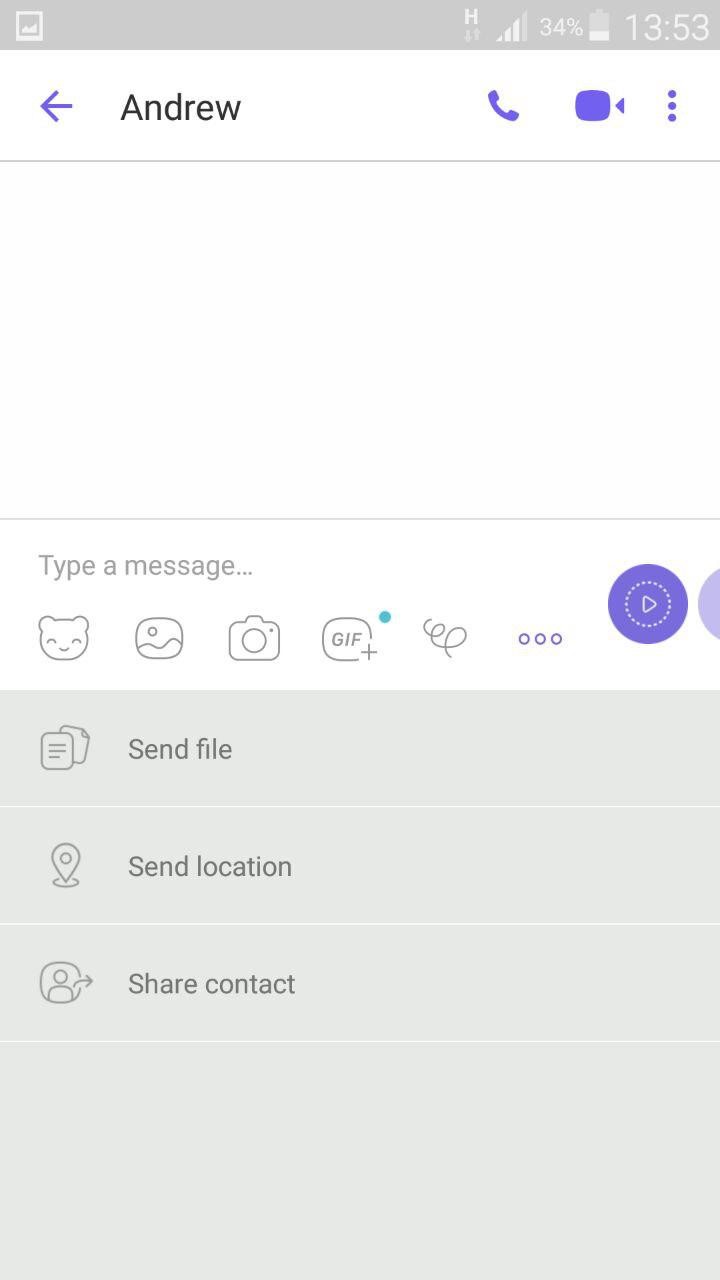 Also you can make a live voice or video record by holding corresponding button in the typing box: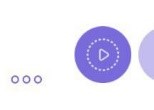 Group Chats
In Viber, you can create group chats to communicate with several people at once. This is convenient for discussing joint travel, work issues, family matters, etc.
To add friends to a group, start a chat, select New group and add participants from your contact list.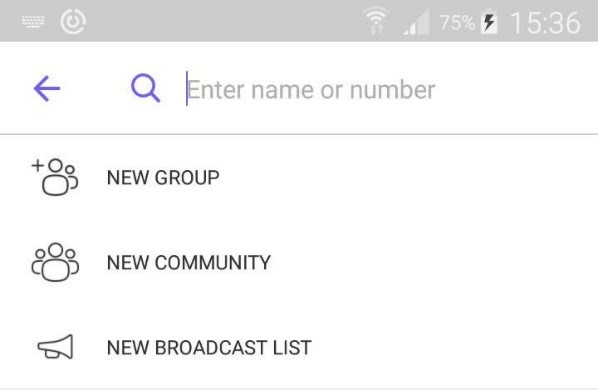 In addition to Group chat, there are Community and Broadcast list options.
The Community creation let you add unlimited members to your public discussion. Besides, you can manage this group with admin benefits.
Broadcast list is a feature for sending the separate messages to multiple users at once.
Free calls
Select the Calls item and find a contact for free Viber audio or video calls.
You can invite a user from your phone book to Viber by tapping Invite button opposite to their name in the list. If there is the option for Viber calls for a contact you need, click on it. You'll see the features for communication: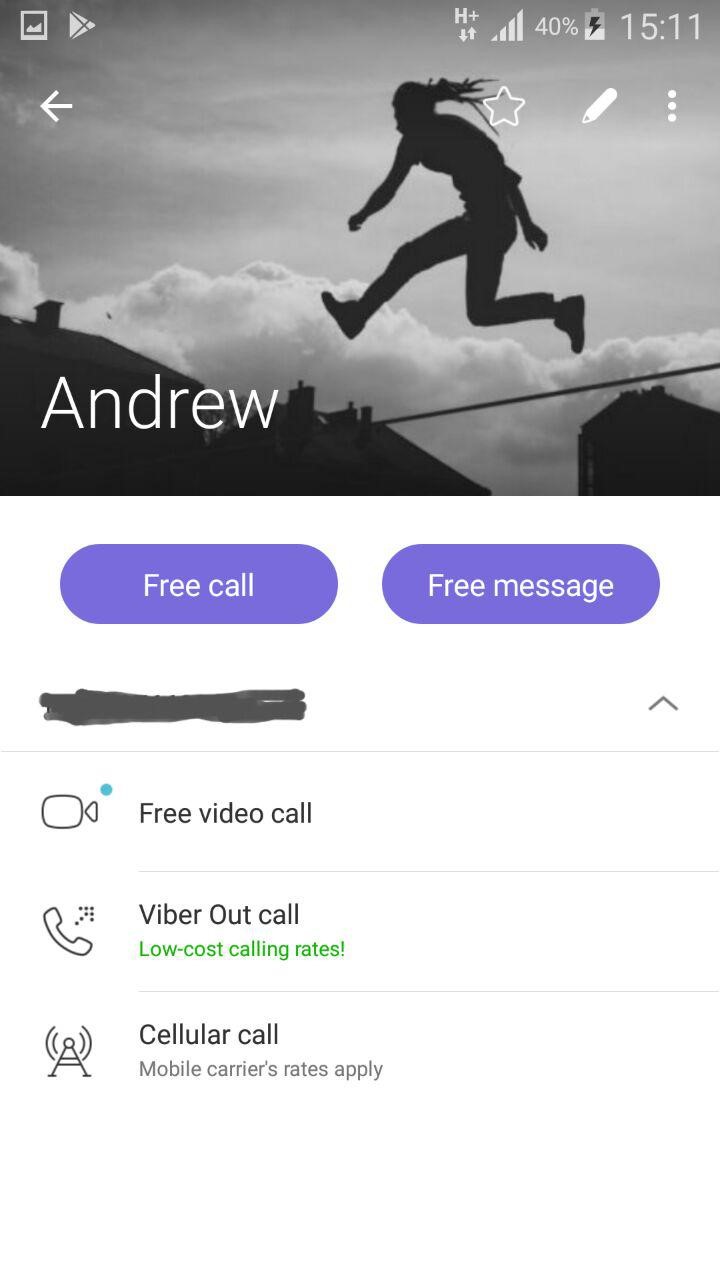 To start the conversation with voice only tap Free call. If you want to make video call, choose this option below.
Free video calls
To start video call immediately from the phone list, click this icon

in front of the contact. There is the same option in the chat.
To answer the video call from your friends tap on the video call button.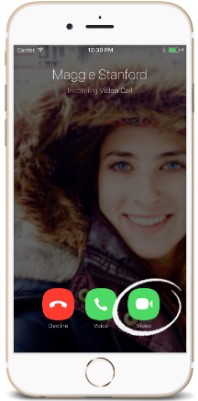 You can switch to the voice call during the talk by turning off the video from your camera. Besides, there are some extra options while talking as sending messages, transfering the call to the desktop device.
Viber Out Calls
If a friend from your phonebook does not have Viber app, you can still make a call at low rates with the Viber Out Call feature. To make a call choose this option in your contact's info screen.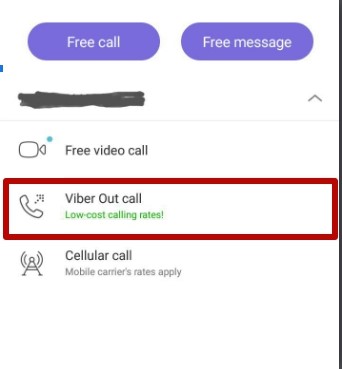 TIP
All Viber free or external low-cost calls work through VoIP (Voice Internet Protocol).
How does viber work for international calls?
You need to select the calling plan for the country you need, replenish your Viber account. Then simply dial the required number in the app and make a call at lower prices compared to mobile network tariffs.
How to Use Viber
Viber installation guideline for the mobile devices:
Find 'Viber Messenger' in Google Play or Apple Store and tap Install button
Click Accept to allow the app using your data
Wait for installing
Open the app
Tap 'Continue' to agree with Terms&Policies

You can transfer Viber history from another device here if you've changed one

Enter your phone number

After the number confirmation you'll receive an SMS for account activation

Set the profile photo and enter your name

Now you can start the conversation
The main tools are provided at the bottom of the interface (Chats and Calls). All extra settings and features of the app are available by clicking on the More tab.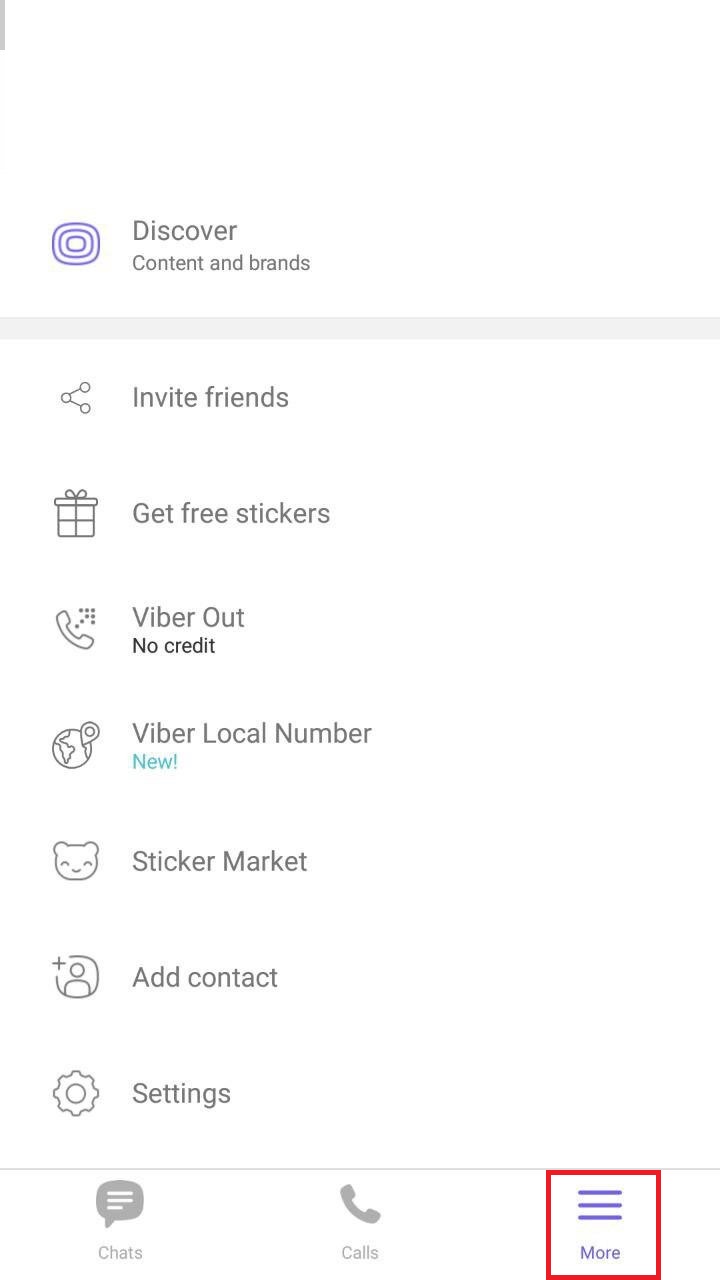 The installation guideline for PC:
Download and install the app from the Viber's website to your computer;

If you've installed the app to your smartphone before, tap 'Yes' button
Enter your phone number
Scan QR on the screen with your smartphone  
Synchronize chat history, if you need

Now you can use the messenger on your PC.
Learn the advanced app settings in the Tools tab.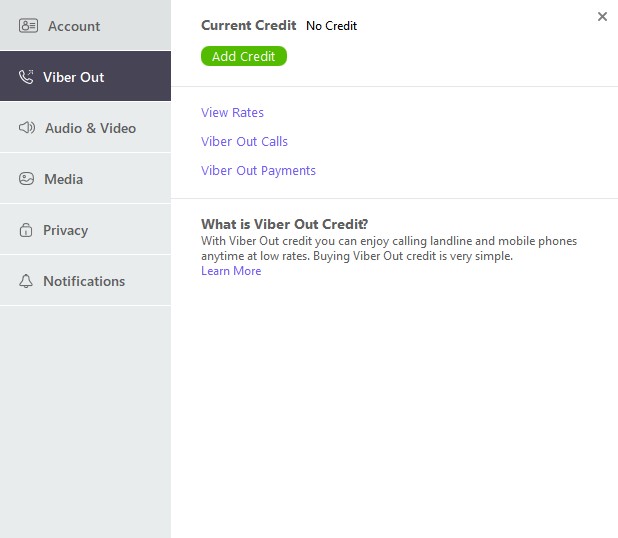 Conclusion
Let's summarize and highlight the main features of Viber:
The app is available for both smartphone and PC.

The phone number is your ID in the Viber system.

Install the app to the smartphone first to use it on PC.

You can call and text to any Viber user without charge.

There are two main functions: Chats and Calls.

You can choose personal or Group Chat for conversation;

Send stickers, photos, video and audio records via Chat;

There are free video and voice Calls in Viber;

The Calls to any phone number (without installed app) are possible at low-cost prices;
Discover detail info about all Viber functions on the official website.
If you have request how to use Viber for business, please contact our support team.