Viber is a VoIP (Voice over IP) and messaging app that allows making calls and sending messages without charge to any app user. The messenger provides so many free options to more than 900 million users. How does it make money? What are sources of the company income?
We'll deal with this topic today trying to find out the Viber's ways of getting revenue.
Why is Viber Free?
Several thesis from the Viber history:
Viber was launched in 2010 as a free VoIP app for IPhone first.

Since 2011 the instant messaging feature appeared as well.

In 2012 Viber introduced version for Android platform.

The company generated its first revenue in 2013 with Viber Out option.
Viber founders are Talmon Marco and Igor Magazinnik. They developed the app with individual investments (about $20 million). In 2014 Rakuten company acquired Viber for $900 million. So initial investments certainly have paid off.
Number of unique Viber users increased since 2014 from 495 (Dec'14) to 1073 (Dec'18) million.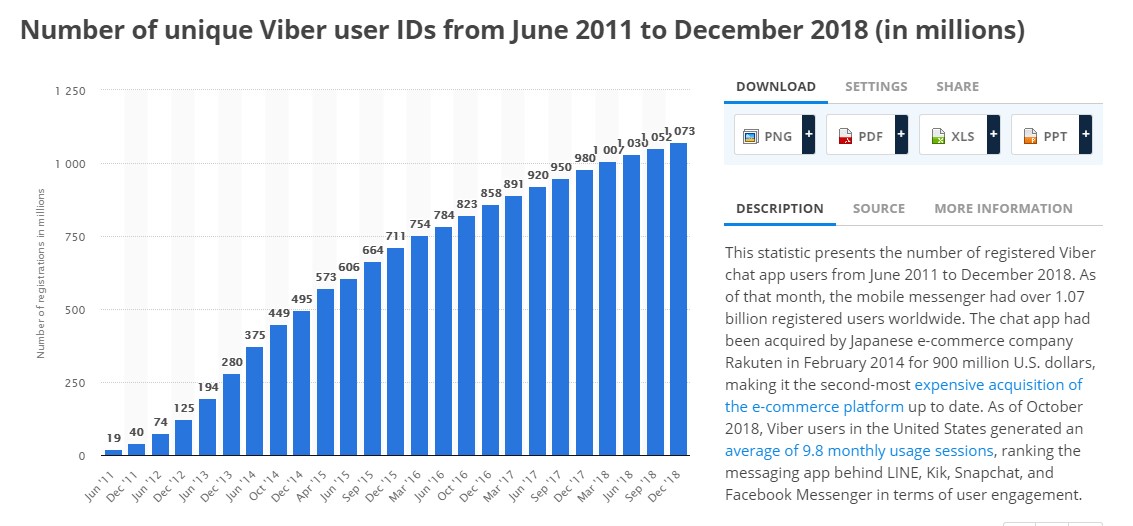 In 2017 Rakuten re-branded Viber's name and logo.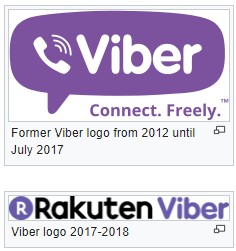 Now it is one of the most popular instant messengers available for mobile (iOS, Android) and PC (Mac, Windows, Linux).
What measures does Rakuten take to recoup its investment? How does Viber generate revenue?
Is Viber Profitable?
Viber is a long-term project. Given the solid Rakuten's experience in web products developing and promoting (Kobo, Pinterest, etc.), most likely they expect on gradual funds return.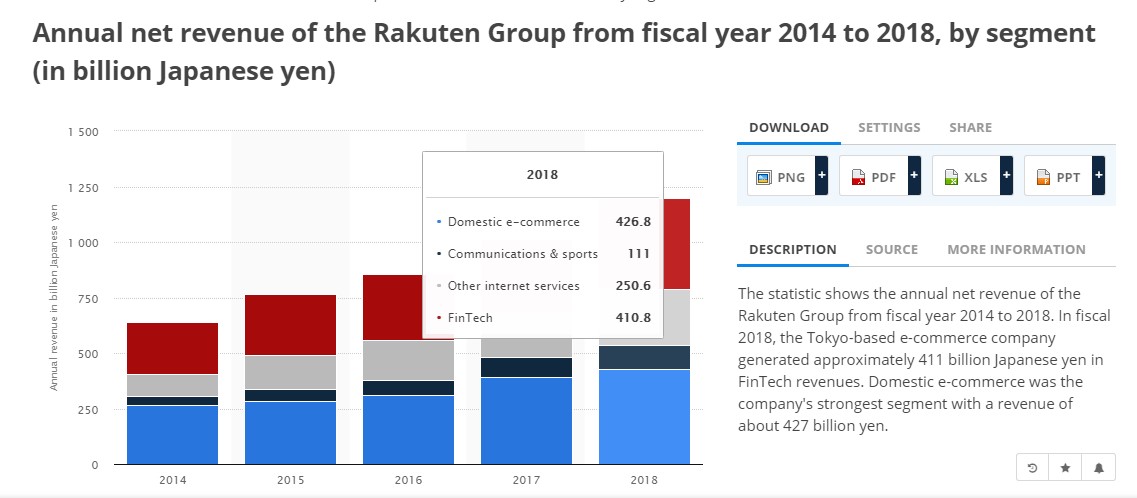 Before acquisition Viber revenue was about $1,5 million a year and over $29 million net losses in 2013. Since that time Rakuten established a new program to make money by the different channels.
Due to the fast users base growth, Rakuten reports significant increase in revenue of the mobile segment in 2019.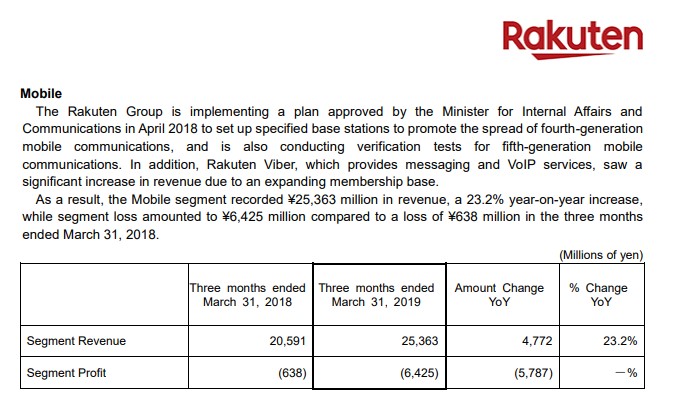 The segment revenue as at March 2019 increased by 23,2% compared to the same indicators for the selected period last year. What channels does Rakuten use to earn a return on Viber?
How Viber Makes Money?
Rakuten developed several technical options for earnings.
Viber Stickers. Every app user can send free or paid stickers in the chat. For example, there are an original sticker packs in the market for about $2. Still, users have access to the basic library of free packs.

Viber Games. Similarly, Viber earns by providing the options for gamers. The entertainment fans invite their contacts to a team game for free or for a fee.

Probably, the most requested fee-based feature is Viber Out. It allows making calls by low rates from the app to any phone number. After account replenishment, every user can call to any landline or mobile. There are separate tariffs for each country. Viber Out fits for international calls as well.
Business solutions
Despite the former intention of founders to refrain from the advertising on Viber, today Rakuten offers all sorts of businesses solutions.
There are different types of interaction with Viber's audience for the companies.
To use the option a company should get an official alpha name in Viber.
The cost of business messaging depends on the region. For example, to deliver promotional messages in France, you'll pay about 0,01 €.
Rakuten provides a spread set of paid features both for users and business. If five years ago before acquisition Viber was unprofitable, today Rakuten brought it to a new level. From the Rakuten's official reports, it is hard to draw conclusions about any specific figures separate for Viber, cause the financial data are summarized in groups and business areas. There is no way to isolate clear information about the Viber successes. But given the general indicators growth trend, it is unlikely that Viber can be considered a bad investment.
Conclusions
Viber is still the free app for up to 1 billion users. Everyone can install the messenger to smartphone or desktop device, send the text messages, the photos, the documents or media content, and make calls to friends without any charges. However, money resources are required to support this development. Rakuten's business strategy includes paid services for users (stickers, games, Viber Out calls) and solutions for the commercial partners (ads, bulk messages, etc.). The company has combined approaches to revenue generating from the different successful marketing cases (for instance, Line messenger). As for Statista's data, Rakuten's income is constantly growing. Their official plans include further investing in the mobile segment and expanding the membership base.

Ads campaigns launch in Viber provides spread opportunities for business. The brands are interested in communication with their audience via the messenger. Therefore, not only the founders and developers support the app now, but various business sectors all over the world. Rakuten expands the app capabilities, attracts new users from different countries and provides the stable service quality. Today, the Viber's future seems to be cloudless.
Read our review about Viber safety for users.
If you have any question about Viber business solutions, please, contact our support team.