Content creation is all fun and games until you find yourself staring at your computer or phone screen at 3 in the morning at a loss for how to make your content better. Perhaps you have reached an invisible wall that keeps your creativity at bay, or maybe you want to improve your content, but you are just unsure how.
Whatever the case, the truth is that all content creators have been through that. Actually, 36.7% of marketers report consistently creating engaging visual content is one of their top struggles. You might find that once a week, you can come up with some brilliant content, but for the remainder of the week, you feel like your content is lackluster, and you are not even sure how to fix it or what you should change.
Unsurprisingly, 40% of B2B marketers have a content marketing strategy because they know their work would suffer without it. However, the truth is that every content creator needs some help. Whether that help comes from having a working peer look over your content and give suggestions or taking a course to improve your skills. There are several ways that you can give your content creation the boost it needs.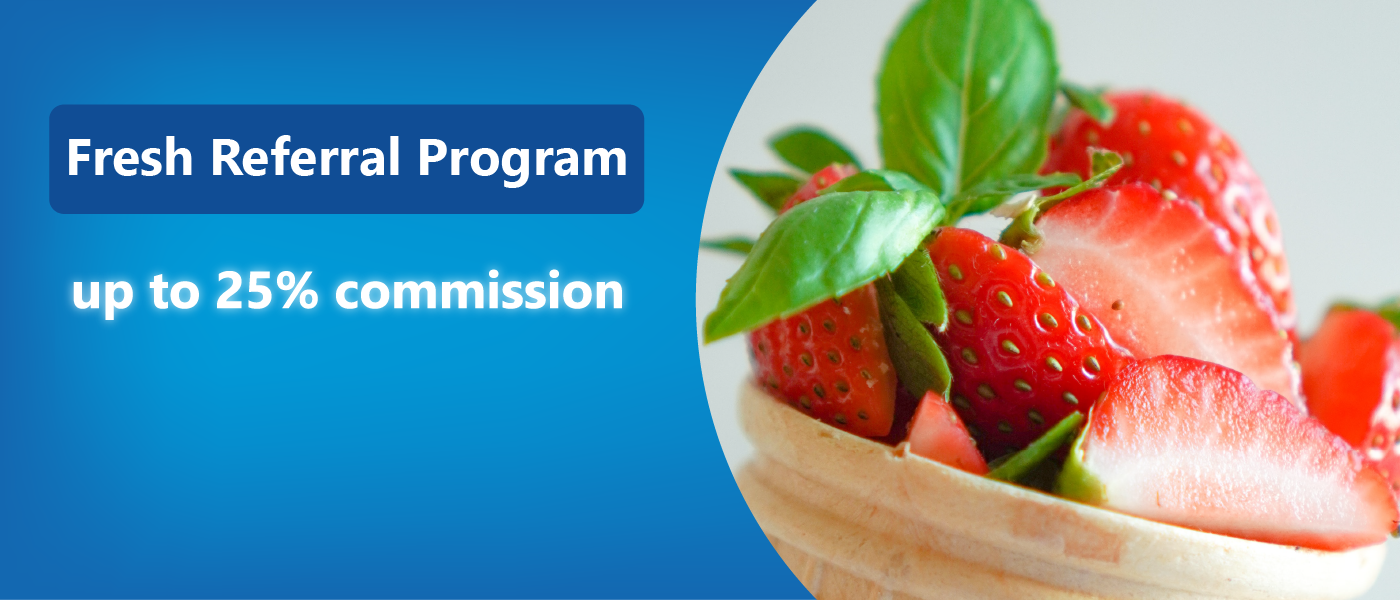 However, one of the best ways to improve your content is by using awesome content creation tools that are certain to help you improve your content. 
Therefore, implementing content creation tools can become a primary part of your strategy to really make your content stand out. 
This article will look at 12 amazing content creation tools you should have started using yesterday. 
What is Content Creation?
Before diving into how to improve your content, let's just go over what content creation is. Content creation is defined as the process of generating topic ideas that appeal to the end user, creating attractive and shareable written or visual content around those ideas, and making that information accessible to your audience through blog posts, videos, infographics, or other formats. 
Writing articles, creating visuals and videos, and social media campaigns are all part of content creation. Most content creators have a marketing plan, and 90% of marketers using content marketing had planned to continue investing the same amount in the channel in 2022.
Below we will look into different tools you can use to implement into your content marketing plan to create awesome content. For ease of access, the 12 tools are divided into five categories:
Visual
#1 Adobe Express
#2 Canva
#3 Unsplash 
Sharing Information
#4 LightShot
#5 Screenshot
Posting 
#6  Hubspot's Blog Idea Generator
#7 Answer The Public
Writing
#8 Grammarly
#9 Hemmingway App
#10 Typeform
#11 Headline Studio
Getting Readers
#12 Gravitec
Visual
In 2021, 51% of respondents said that 91-100% of their content contained some form of visual. With a statistic like that, it would be a huge, missed window of opportunity if your content creation did not contain some kind of visual. Additionally, 9.3% of marketing budgets are spent on stock photos and 12.2% on animations, so there is certainly room to improve your content creation by implementing some visuals. 
If creating visuals is not your forte and makes you a little uneasy, never fear; below are some easy-to-use tools that almost anyone can use.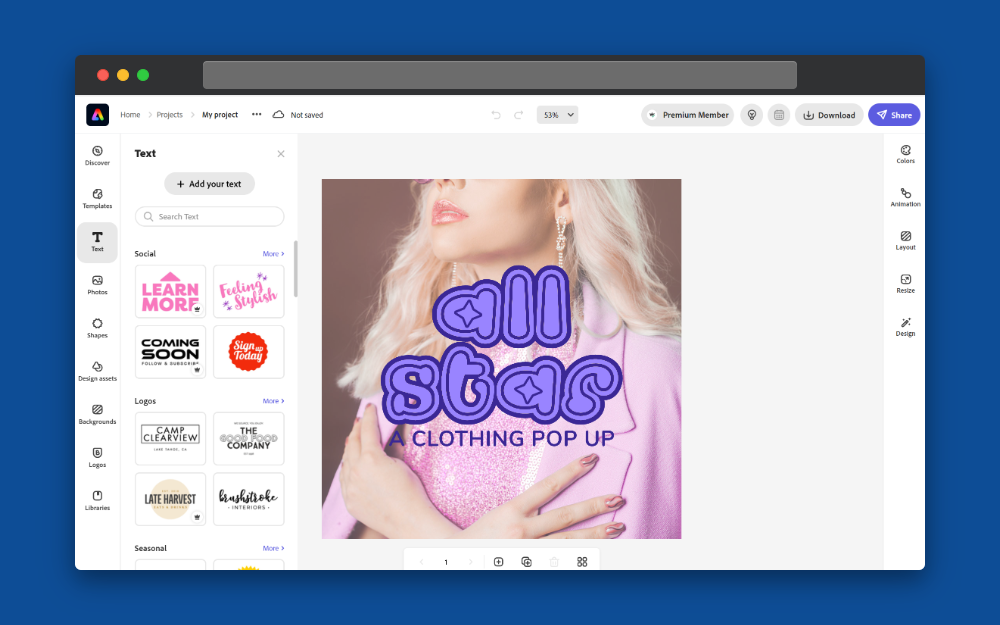 Adobe Express is an easy-to-use tool to create visuals for social media, blog posts, and other needs. It also has a new feature for creating short videos or gifs, and the program is very user-friendly and provides step-by-step instructions.
Adobe Express offers several templates that can easily be edited with your brand's colors and images, so literally, any template they have can be customized to your needs.
There is a free version and a paid version that has a fee for the premium template. Depending on how often you create visuals, it is worth investing in the premium version as the fee is minimal in comparison to the content you will create.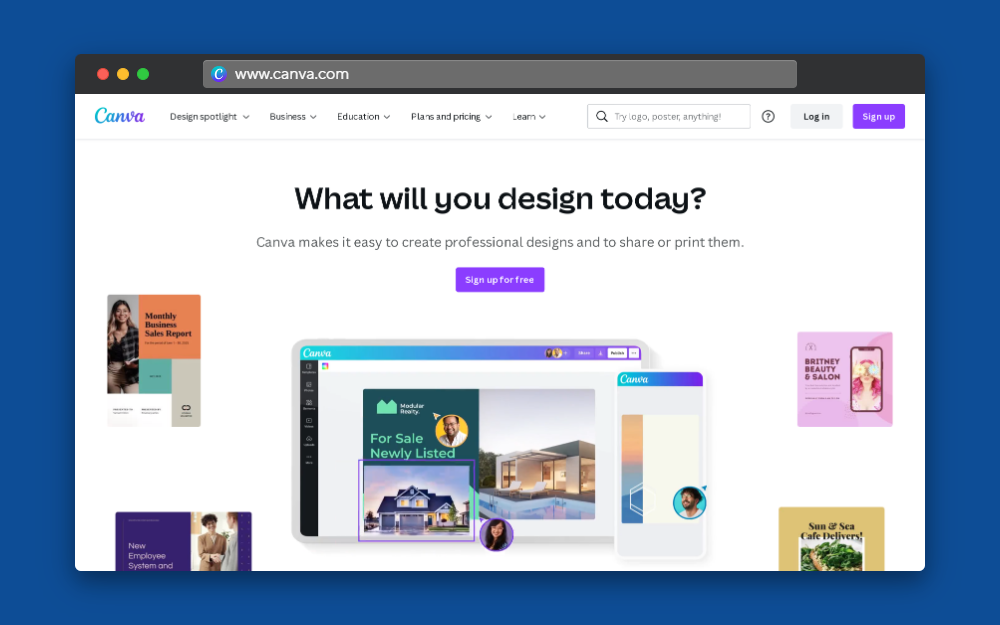 Canva is another great program that offers ready-made templates for visuals, logos, and videos. The platform is similar to Adobe Express, which offers a free version and premium templates under the paid version. Canva also offers a Teams version where a team may collaborate on a project. 
A unique feature of Canva is that it has a background remover feature. So, if you ever need to remove the background on a photo, you do not have to be a photoshop pro; just log into Canva and complete that task in just a few seconds. 
A great place to start is by brushing up your design skills and using some of their templates to practice.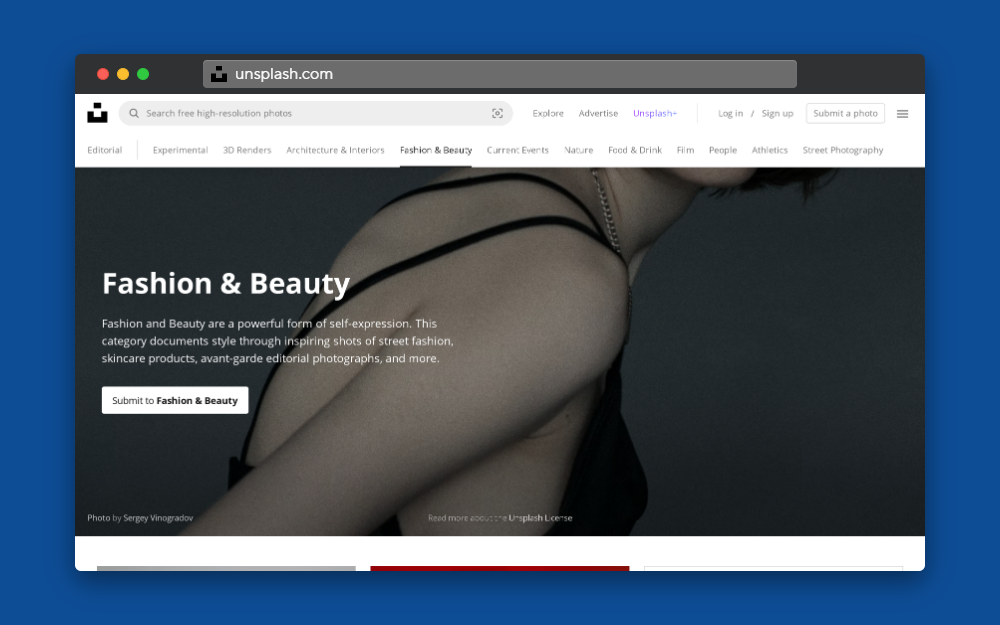 Finding the right photos to use in your blog posts is tricky business. If you use a photo without consent you might find yourself having to hire a lawyer because you are not actually allowed to use any picture you find on the internet.
If finding free photos online seems impossible, Unsplash will resolve that issue in a split second. This website offers free images to download and use for visual content creation. 
The photos are very high quality, and many are free. If you want access to the full array of photos, you can sign up for a subscription to Unsplash+ for unlimited premium and free photos. 
Sharing Information
People read content because they want to learn something. 83% of marketers say it's better to focus on quality rather than quantity of content, even if it means posting less often. So, instead of worrying about how you can churn out more and more content, perhaps the focus should be on what you can do to create high-quality content. 
So, what are you doing as a content creator to share relatable information? Hopefully, you are offering information that will cause others to like and share your content within their field. For example, the website Recruitee brings readers to its website with topics such as analytics in recruitment and a recruitment metrics guide. As readers learn more within their field, they are directed to the Recruitee website because of relatable information. 
However, creating and sharing good content relies on visuals for the reader to see what you are writing about. Below are two awesome tools to show readers what you mean.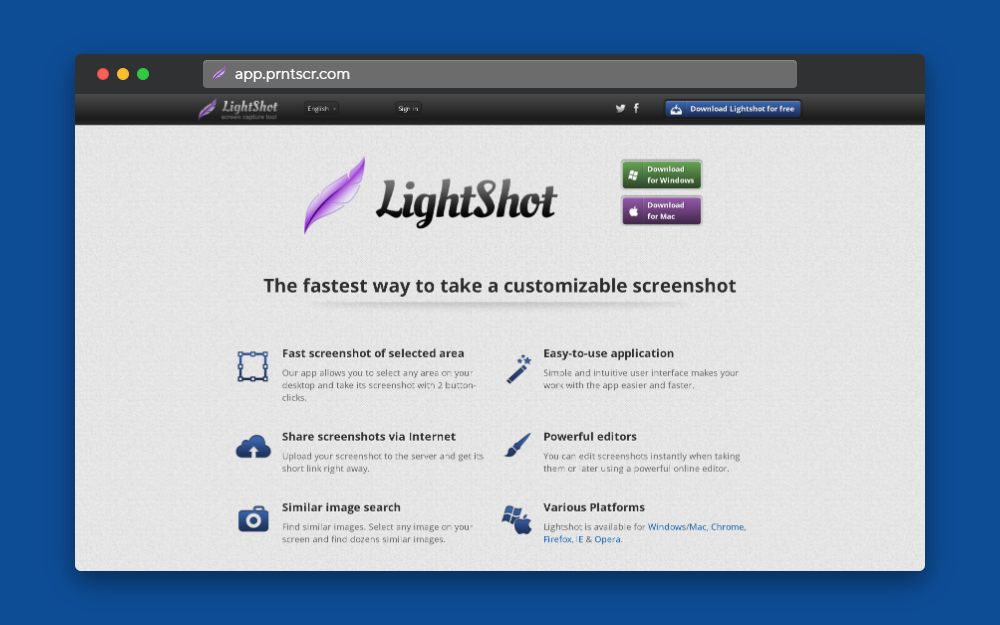 LightShot is easy-to-download and use for getting a quick screenshot anywhere on your screen. All you need to do is go to the website, download the app, then use the Print Screen button on your computer to copy anywhere on your screen. 
Whatever you select can be copied or saved as an image to your computer. So, if you have a specific portion of a website or anything else you would like to share, it is an excellent option for capturing and sharing that information.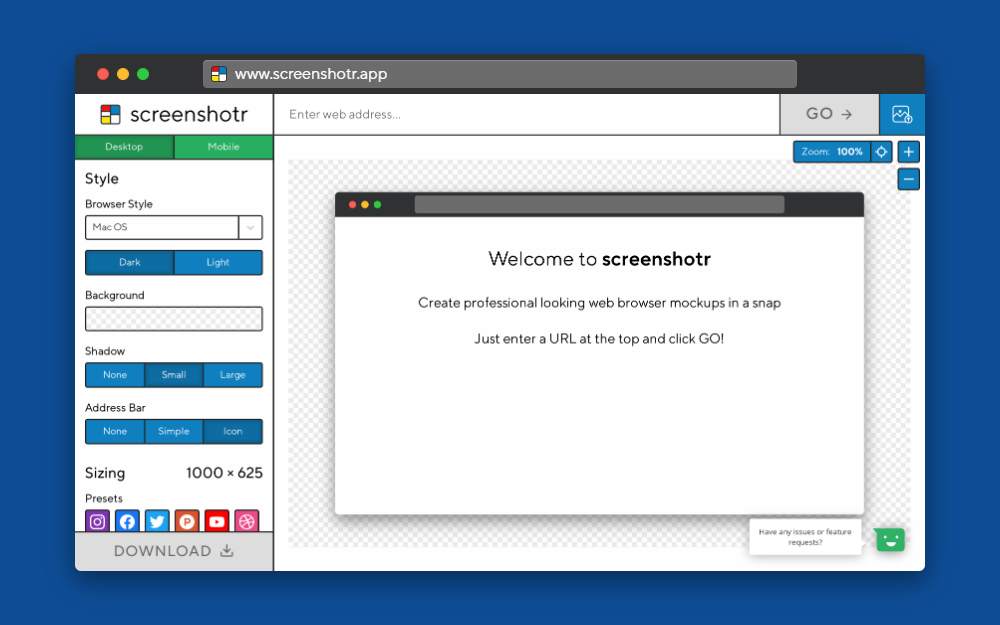 If you want to take the screenshots you post to the next level, be sure to use this free screenshot tool. It is excellent for showing off the website and images professionally. All you need to do is enter the URL of a website, and it will create the screenshot for you automatically.
If you want to upload an image or personalize it with a custom background color, this app offers these cool features. We have used it for pictures in the article you are reading right now!
Posting
A huge chunk of content creation work comes with posting that information. Here are a few statistics to keep in mind:  32% of surveyed respondents say they are overwhelmed by the amount of content available, and 44% say they typically consume three to five pieces of content before engaging with a vendor. In comparison, 72% of marketers say that content marketing helps to educate the audience.
Obviously, having a strategy for posting your content is essential for success. Below are some great apps for you to use in your content creation and content marketing strategies.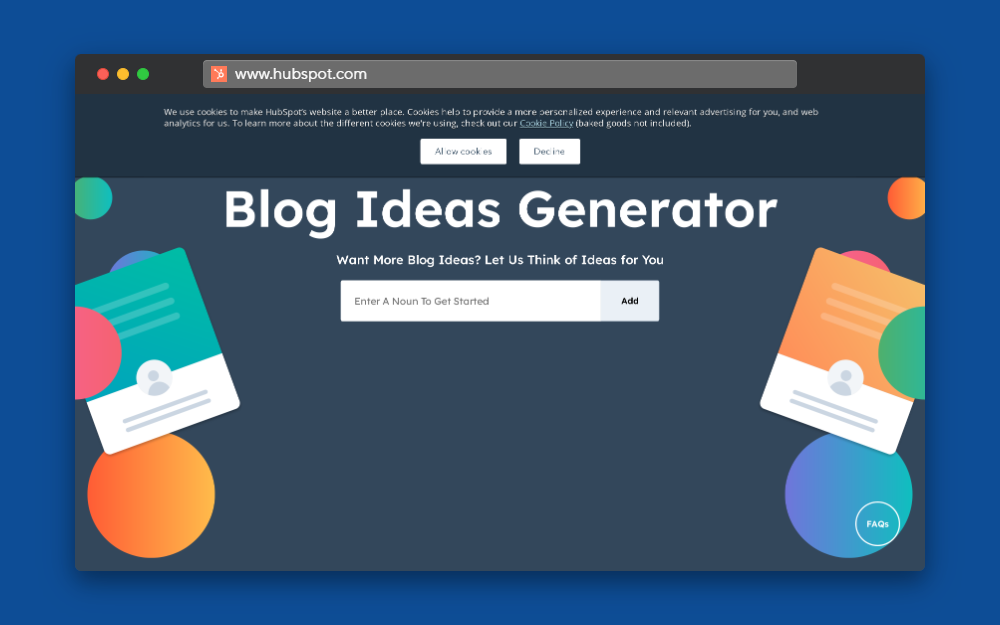 Hubspot's Blog Idea Generator is the perfect place to get the inspiration flowing again if you have been stumped by what to post. Simply insert a noun, and the generator will give you some super cool ideas for content creation.
Answer The Public is a free keyword tool that provides insight into search questions and suggested autocomplete searches. All you need to do is enter a keyword or two, which will generate several ideas to get the ball rolling on creating content again. 
It does have a Pro version that offers additional insight, but the free version is excellent for content creation ideas.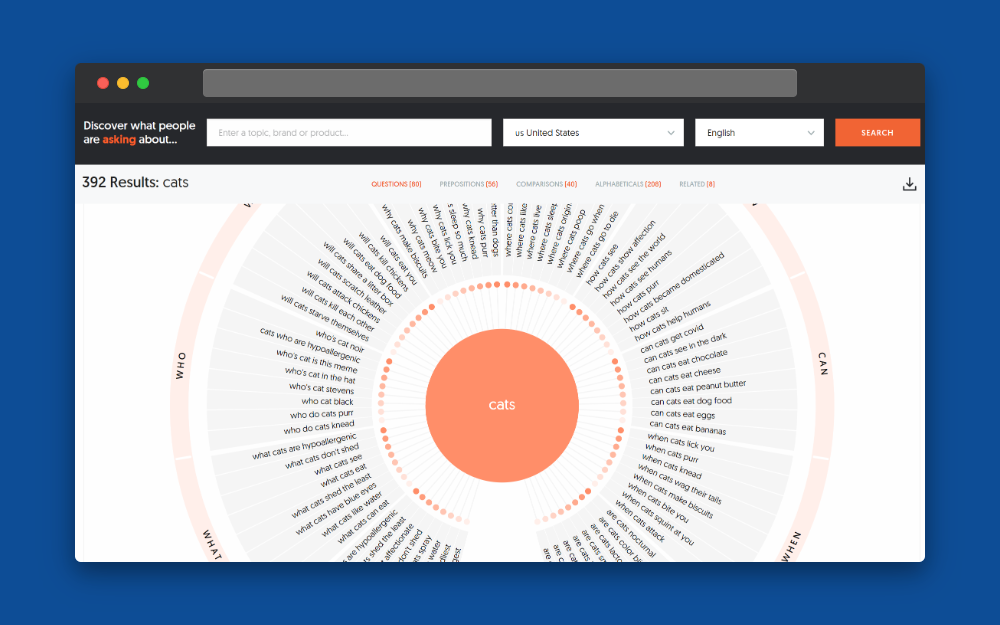 Writing
Writing makes money. Fact. Great writing makes even more money. Recently, an e-commerce entrepreneur stated and showed statistics that poor spelling is costing the U.K. millions of pounds in lost revenue. 
Whether you are writing about email marketing or saving money, your writing should have top-notch grammar and zero typos. The tools below are certain to help you with that.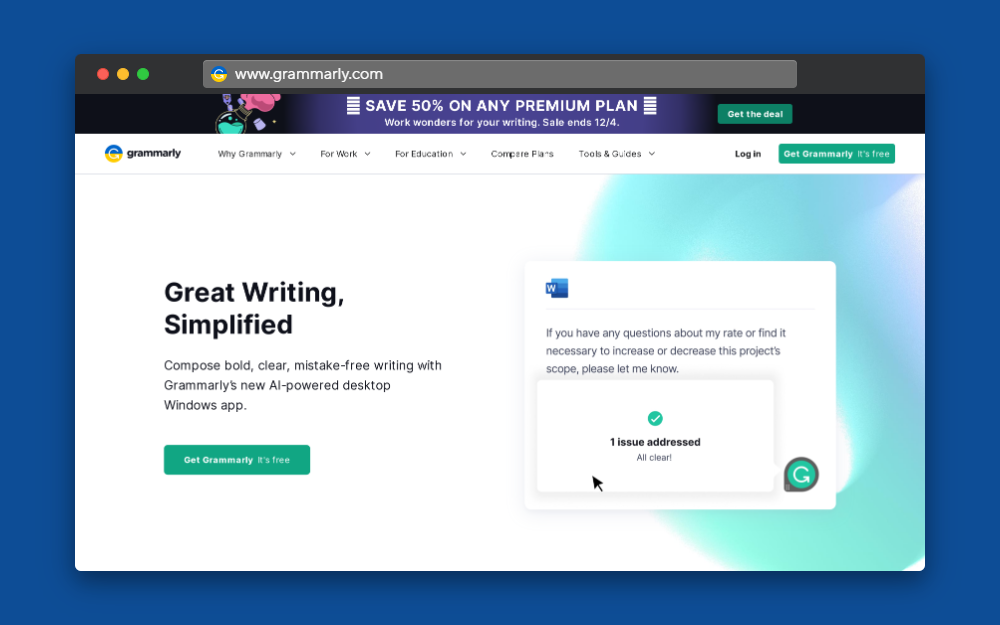 Grammarly is pretty well known as being a free tool for checking for blatant grammatical errors. Therefore, it is helpful to always run your content through Grammarly before going live anywhere. 
What many people do not yet realize, however, is that the paid version of Grammarly can help you really elevate your writing. The paid version offers suggestions on how to make your writing less wordy and have a better flow. In addition, you can adjust the setting for each kind of content you write if it is supposed to be more creative writing or professional, as there are several parameters you may adjust. 
If you frequently create written content, the paid version of Grammarly is an excellent content creation tool to have.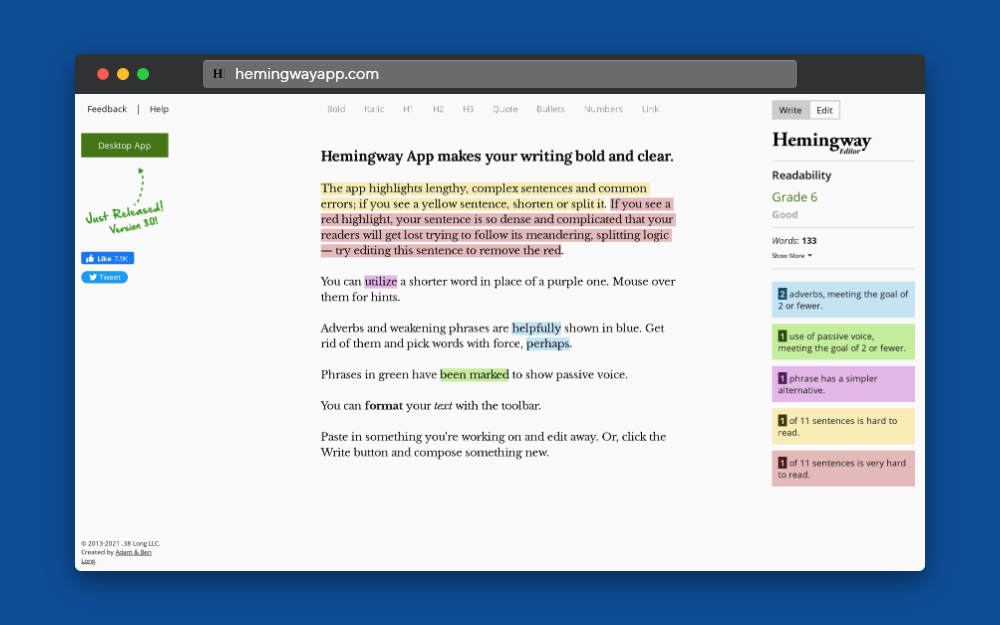 The Hemmingway App is a great and free tool to access to boost the quality of your writing. It is helpful to run your content through to ensure it is not wordy or hard to read. You can create your content within the Hemmingway App or just copy and paste while editing to ensure quality content.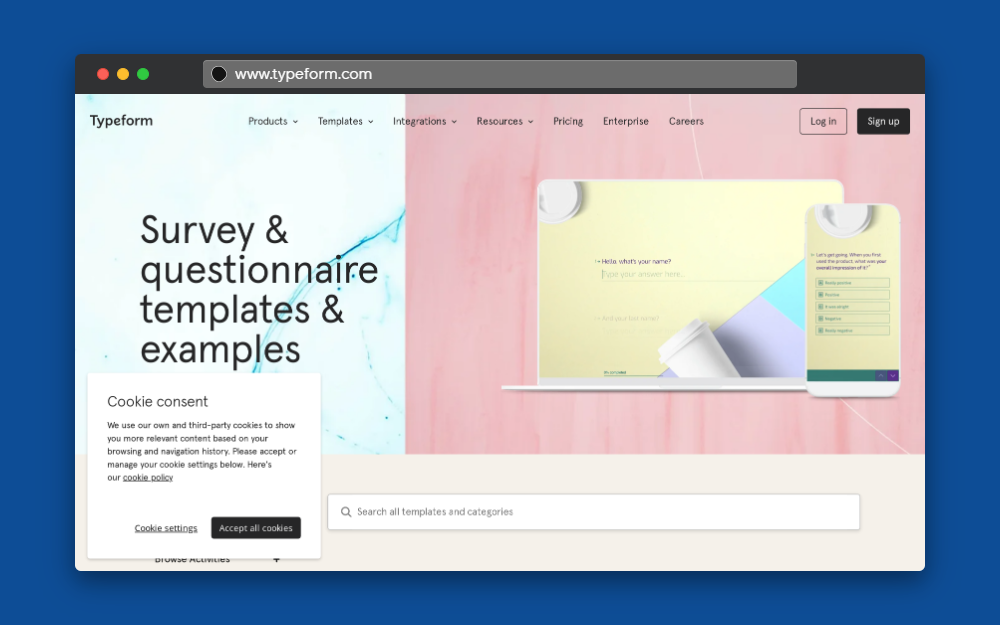 Typeform is an excellent resource for gathering data. The program offers a paid and free version, so you just need to check the parameters to see which one fits your needs. Typeform is an easy way to create surveys and share them publicly so you may gather data to analyze. This is definitely an app you want to take advantage of. 
Part of good Search Engine Optimization (SEO) is knowing that a catchy title is essential for readers to click on. This app is a key part of creating great titles as it will analyze and break down every word in the title to ensure you have the right keywords included.
The app offers a free and paid version, but the free version in itself is very useful. It is important to remember that when you are writing content, you need to create content that is valuable to your readers and valuable to search engines as well. Taking an SEO course to get yourself up to speed on the best practices would be a wise first step.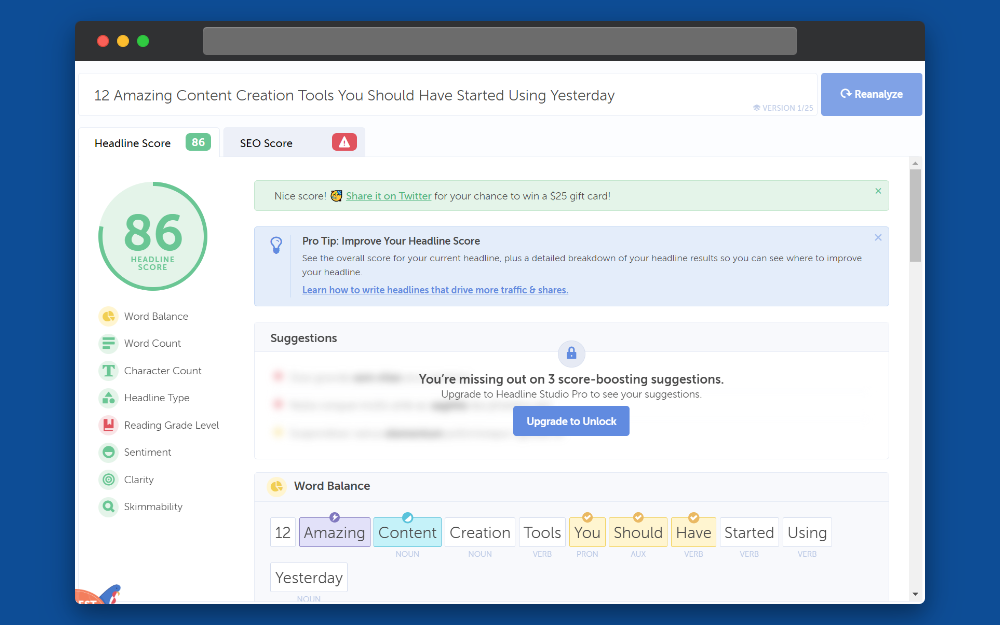 Getting Published & Getting Readers
Once you are done creating an amazing post, you need to focus on content distribution next. Bringing in readers is a tough job so putting all of your eggs in one basket is never a good idea.
Instead, try using a mixture of different traffic generators. Some good ones to start off with would be social media, organic traffic, push notifications, or paid ads.
Here at Gravitec, we help companies take advantage of their existing subscribers by alerting them when new content is published.
Push notifications are a great way to get people who have already visited one of your pages back on your website. It works by alerting subscribers when you have a new post or a special offer they might be interested in. 
Generally speaking, a good mixture of different techniques is a great way to get readers whenever you publish a new post.
Final Thoughts on Content Creation Tools
Every content creator wants to create top-notch content. However, it would be impossible to just sit in front of a computer and create content without some key tools. The eleven tools above are certain to really bring your content creation to the next level. Consider using as many of the tools above as possible to make your content creation process easier.