In 2014, LinkedIn developed the Social Selling Index (SSI) for Sales Navigator and made it available for all LinkedIn users in 2015. 
What does the SSI score mean?
The SSI score shows how active you are in the LinkedIn network and how well you follow LinkedIn requirements for optimizing your profile. 
Here we review how to increase your LinkedIn SSI score and why you should care about it.
How to find your SSI score?
To check your current SSI, visit this page – https://www.linkedin.com/sales/ssi.
TIP
You need to be logged in to your LinkedIn profile to see your ranking.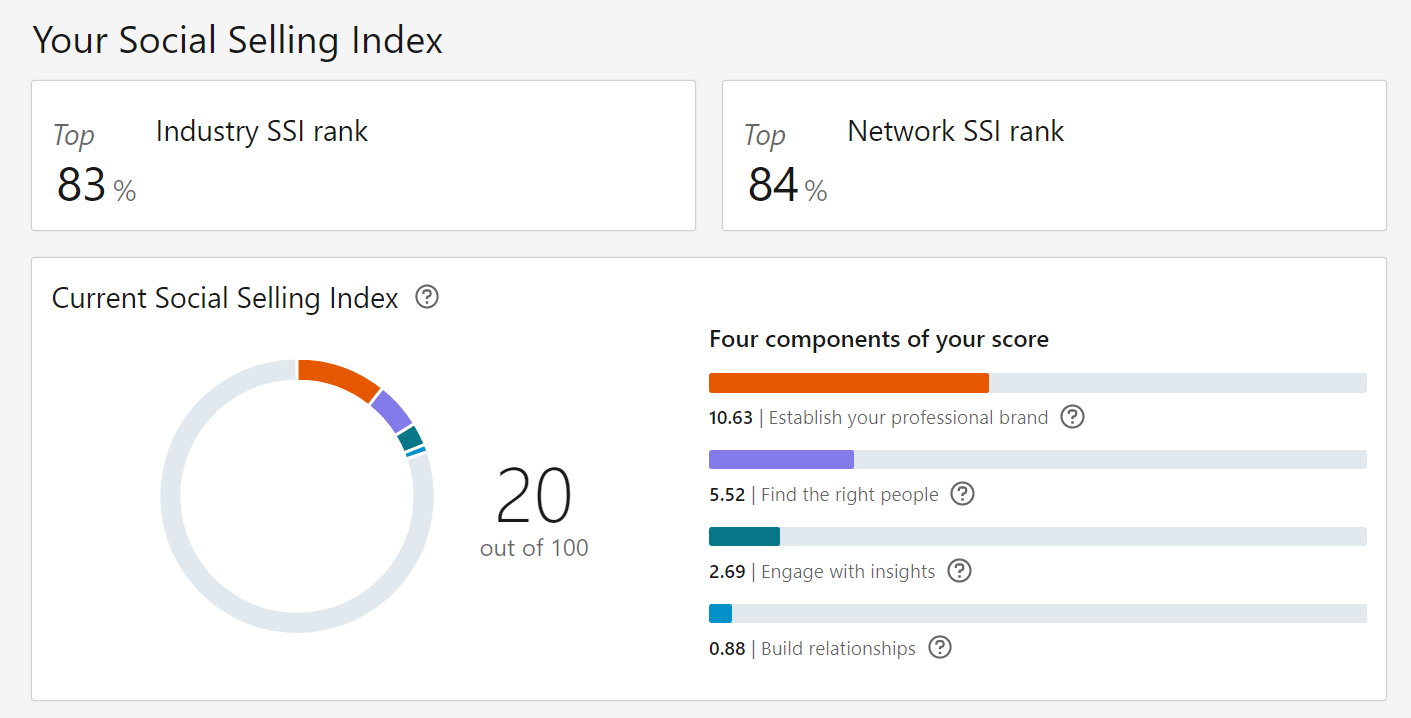 The LinkedIn scoring system rates your profile from 0 to 100 by four categories that we review in detail below on this page. 
What data is used to calculate your SSI?
The completeness of your LinkedIn profile

Endorsements which means that other people verify your skills

Posts you publish and the number of followers you get from a post

The number of your connections

The acceptance rate of your connection requests

The number of messages you sent and their response rate

Your likes, shares, comments, and reshares

Groups you join and your activity in these groups

The number of your searches for prospects and views of profiles

The number of days you are active on LinkedIn
See the detailed list on the LinkedIn page.
Why do you need to improve your SSI?
SSI was intended to catalase activity on the LinkedIn network, just like it works in other social media. That is why the system rewards those people who follow LinkedIn recommendations of how active they should be.
What are LinkedIn bonuses for your activity? If your SSI is high enough for your field, you are rewarded with a better ranking of your profile on LinkedIn search, better visibility of your posts in the news feed, and with more LinkedIn connection messages to be sent.
Also, your high SSI means you are better protected from the ban. And even if you have got a restriction, you can restore your profile by connecting with the LinkedIn support team and referring to your SSI score.
What SSI score is good enough? It depends on the benchmarks for your industry. You will find them under your score on the SSI page.

However, LinkedIn recommends you strive for as high as 80 SSI and more by following the below recommendations.
Four Fundamentals to Improve SSI
LinkedIn rates your profile in four categories by 25 points each.
Establish your professional brand

Find the right people

Engage with insights

Build relationships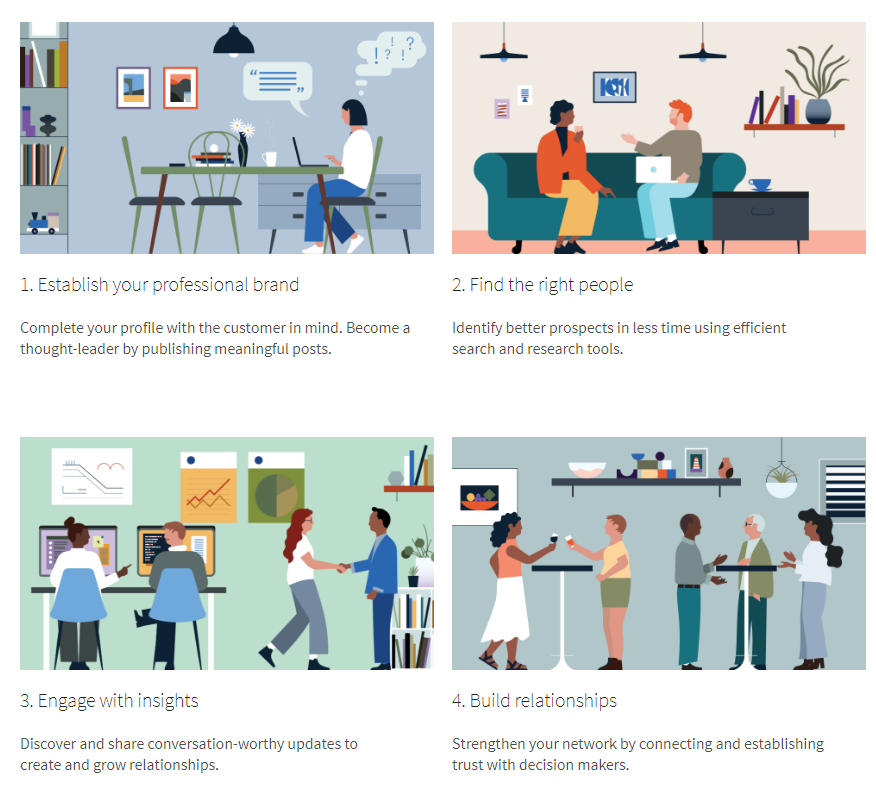 Image source — LinkedIn
Establish your professional brand
This point means you need to optimize your LinkedIn profile to make it a bit of a landing page. So, just like with a landing page, you need to promote what you do best to help your potential customers easier decide on purchasing from you.
Learn how to optimize LinkedIn profiles. This article also includes some examples of the optimized LinkedIn profiles for sales. 
And here is a brief list of tips on what to do to get a better ranking in this category.
Find the right people 
Expand your professional network with people more likely to respond to your messages and engage with your content. To do it right, create your Ideal Customer Profile (ICP), and reach out to your potential contacts with relevant connection messages. Otherwise, if you add to your network whoever you find, you may have a massive contact base without enough activity. It will likely reduce your rating.
After determining your buyer personas, use LinkedIn search and filters to find people relevant to your ICP. To get precise results upgrade to Sales Navigator or LinkedIn Recruiter, as they provide advanced search options. 
Engage with insights
In addition to the content you share on your page, LinkedIn also measures your activity on professional groups and in the comment section under the posts of others. These are places where you can smartly share your thoughts and appreciate the content of others. It will provide you more likes and comments, and new connections.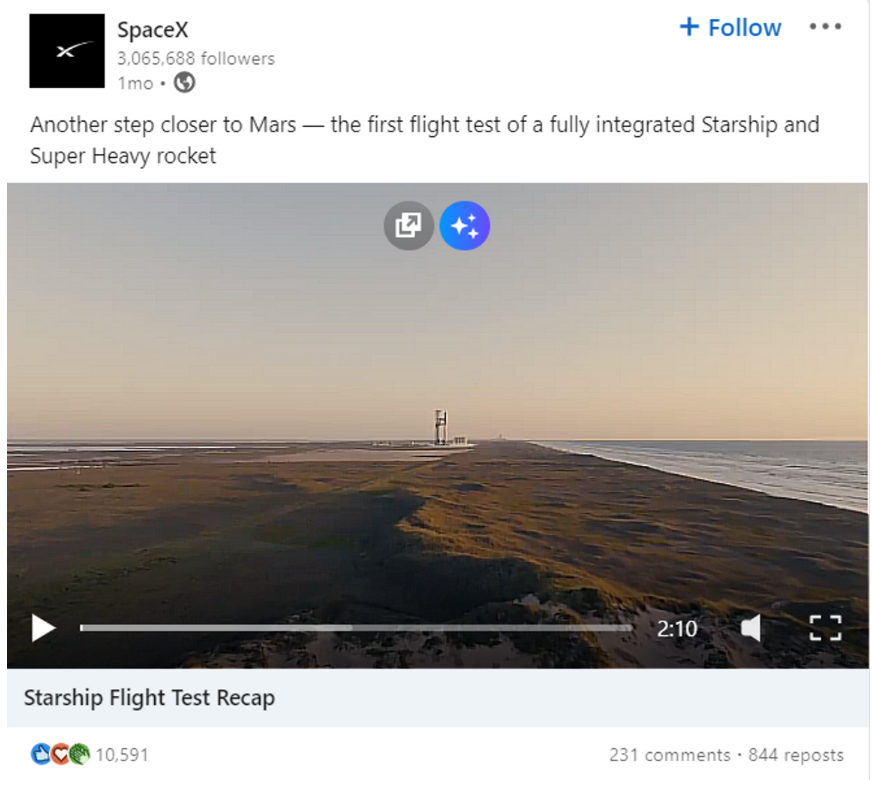 Build relationships
As it was mentioned above, SSI depends on the number of messages you send and the response rate you get. So, to improve this indicator, you need to build relationships. Initiate communication with decision-makers by sending them meaningful information that motivates them to respond. Also, connect with your colleagues and friends to maintain your relationships and grow your SSI score.

How often will my SSI update?
LinkedIn updates SSI once a day. So regularly check it to track which activities bring you more scores. It will help you optimize your strategy, for example, by choosing the content type that affects your visibility in the LinkedIn feed.
How to boost your SSI to an 80 score with an automation tool?
As you probably know, you can boost your activity on LinkedIn with an automation tool. We recommend trying Impasto.io as it combines a handy tool for automating LinkedIn processes and a consulting service to help you use LinkedIn for sales. 
How will it help you improve the Social Selling Index?
First, you will get a customized step-by-step guide for optimizing and warming up your profile day by day. So you will know what to do in your current situation to increase your SSI score in the Establish your professional brand and Engage with insights categories.
To boost your SSI for the Find the right people and Build relationships categories, you need to build your ICP and send the right invitations and messages to the right people.
Impasto.io experts will guide you on creating your ICP and buyer personas and using these documents to find the right people for your business. 
Next, you will get a message sequence based on your ICP to start communication with your potential customers.
Finally, you are ready to automate processes. Use the Impasto.io Contact finder to get the contact information of your prospects.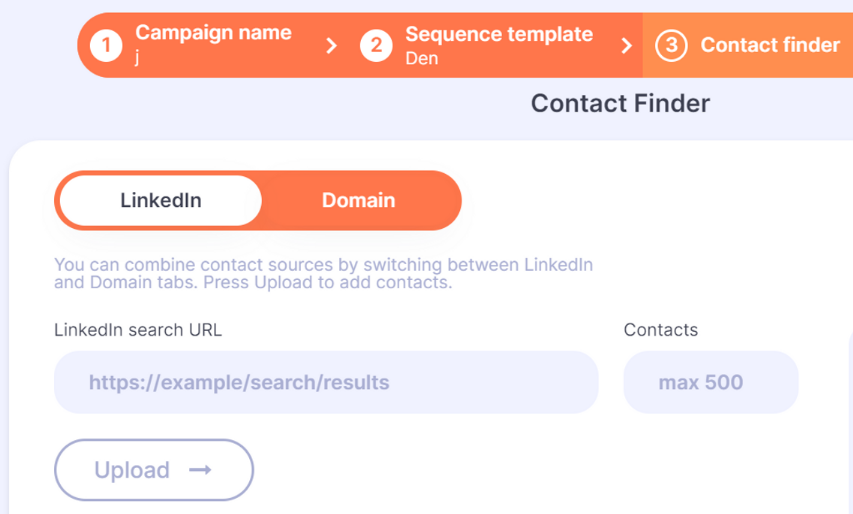 For example, you can search for all CEOs in the US from the medical industry. Impasto.io will scrape the desired contacts in a list.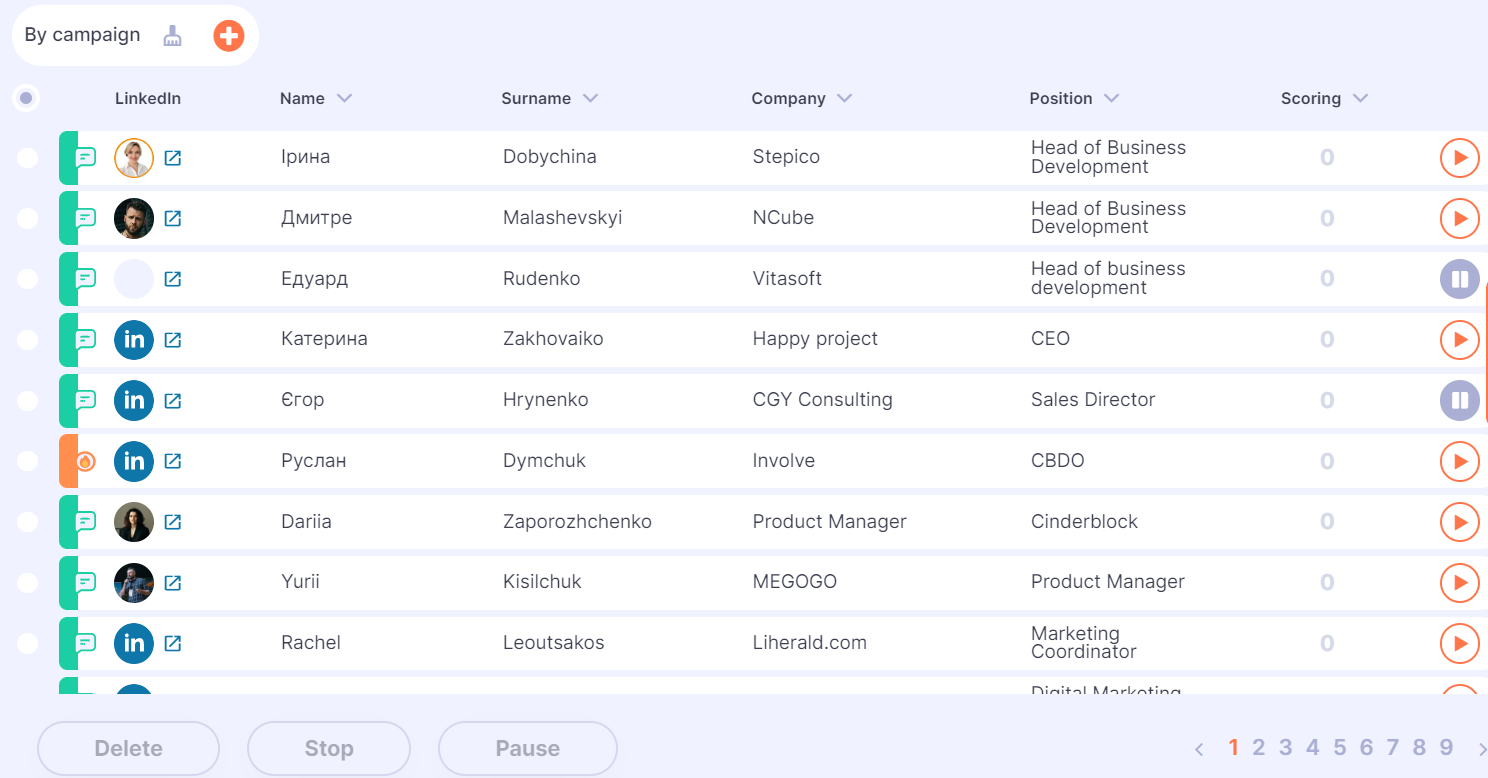 Paste texts of the previously created connection and follow-up messages into the Impasto.io Sequence Template, and click Run.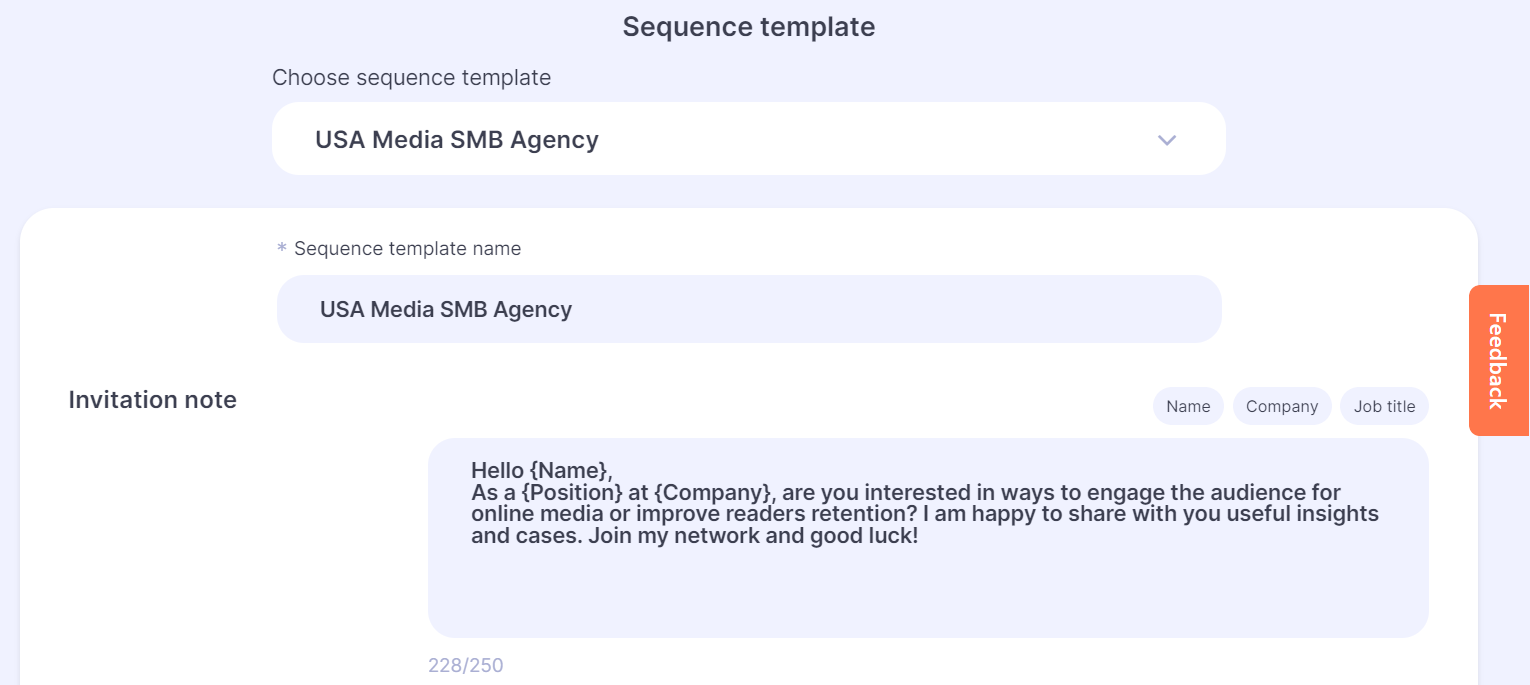 That is it. In just a week, you will get contacts interested in cooperating with you. 
With this scheme, you do not have to check hundreds of times what works better for boosting your SSI. You will get a holistic approach to your overall sales or recruitment strategy.
Visit the Impasto.io page to learn more about the product.
Summary
To get a better SSI ranking for your LinkedIn profile, follow the following steps.
Check your current SSI score.

Establish your professional brand by optimizing your profile and posting your expertise.

Find the right people by creating ICP and buyer personas. Search for people who share your interest and are related to your industry.

Engage with insights by sharing your thoughts through the network in professional groups and the comment section under the influencers' posts.

Build relationships by initiating communication with the right people and maintaining relationships with colleagues and friends.

Automate LinkedIn processes and save your time by delegating the above actions to Impasto.io.
FAQ
How to check SSI on LinkedIn?
Visit the LinkedIn SSI page at this link — https://www.linkedin.com/sales/ssi. 
How often does LinkedIn update SSI?
LinkedIn updates the SSI score once a day every 24 hours. So you can see how your SSI fluctuates daily, after you post something valuable, add new contacts, and send them messages.
What does Linkedin Sales Navigator SSI consist of?
People searches in your Sales Navigator

Lead Builder and advanced people searches

Profile Views 

Leads Saved 

Accounts Saved