If you are in sales and lead generation, be aware of LinkedIn limits for connection requests, messages, InMails, and searches. It will help you plan your outreach campaigns and protect your profile from getting blocked. Here we compiled all LinkedIn limits to simplify your work with this network. 
Also, you will find some tricks and tips on how to increase and bypass LinkedIn limits.
Why should you care about LinkedIn limits?
Have you ever seen such an alert?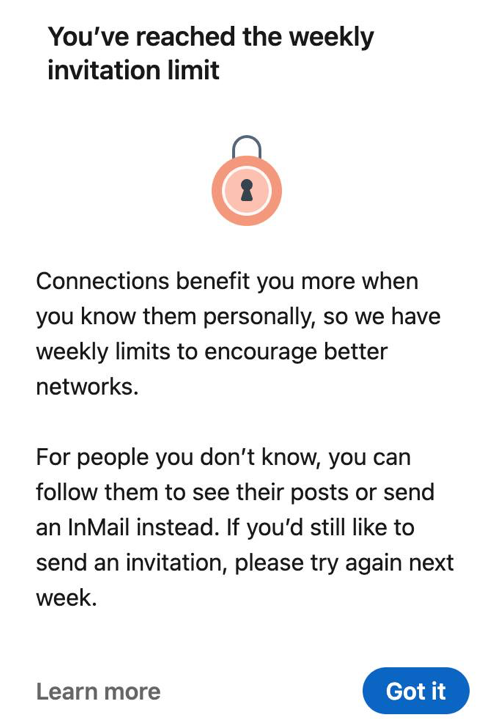 This alert means that LinkedIn restricts you from sending invitations for one week. 
TIP
Note that all LinkedIn users may be restricted for exceeding the invitation limits.
But it is much worse to see the following alert.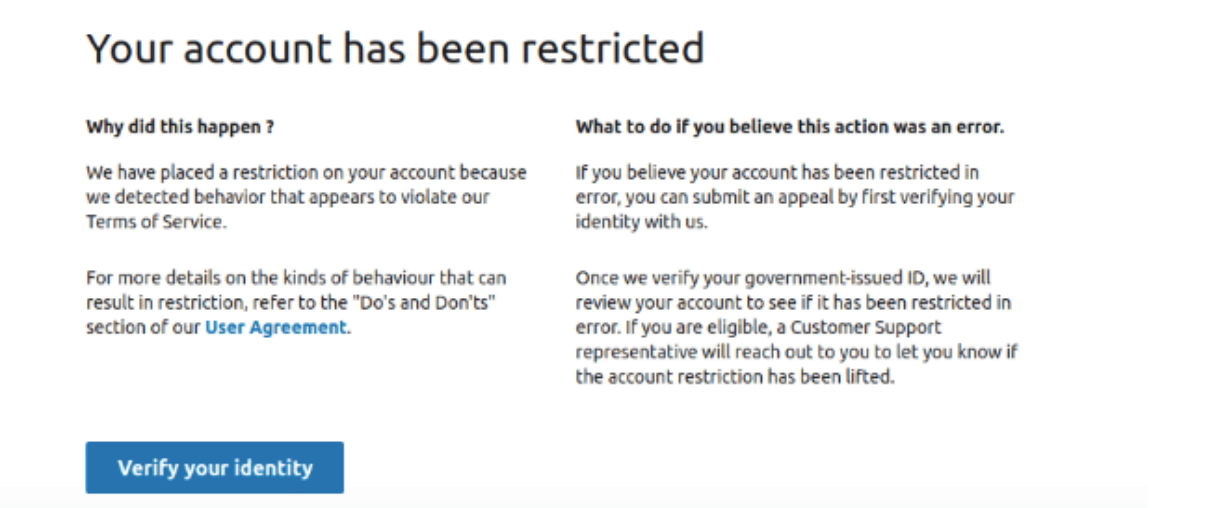 It means your profile is restricted for suspicious activity, such as if you use the wrong automation tool. This way, LinkedIn protects the network from spammers and forces you to stick to your current niche and be professional in business interactions.
Which automation tool to use? Choose from the tools that protect you from exceeding LinkedIn limits and mimic human behavior. For example, you can try the Impasto.io outreach service. It has an in-built LinkedIn limit calculator to plan campaigns for your particular profile.
Still, to have full control over your LinkedIn outreach, discover all of the limits below.
LinkedIn connection request limits per week
You can send no more than 100 invitations per week from your LinkedIn profile. This limit works for a standard free profile with a medium SSI (Social Selling Index) score which is around 50. However, based on tests and the experience of LinkedIn users, this limit may vary. For new profiles, the limit may be lower, and if your rating in the network is much above the middle score, it can be 200 invites per week.
Learn how to increase your SSI. 
The limit is applied per week. So you can send all of your invitations in a single day. But we recommend sending no more than 20 invitations per day. This way, you will have 20 invitations for five working days.
The same limits work for paid LinkedIn profiles, such as Sales Navigator, but for expanding your network in this case you have InMails.
How many inMails can you send?
The InMail feature allows you to send direct messages instead of connection requests to people not in your network.
If you have a paid profile on LinkedIn, such as Sales Navigator, Premium profiles, or Recruiter Lite, you have a certain number of inMails per month, depending on your profile type. 
For example, you have 50 InMail credits for Sales Navigator Core.
See the full list of credits here.
How many LinkedIn messages can you send per day?
Officially, there is no limit on the number of messages you can send through LinkedIn to your connections. However, if you use an automated tool that sends messages to multiple people, lean to no more than 100-150 messages per week. At the same time, LinkedIn algorithms monitor your reply rates and decide if you are not a spammer based on this indicator.
So if you send messages on LinkedIn in bulk, make sure you send them to the right people, at the right time, and with the right content. What does it mean to send it right? 
Right people are those who correlate with your Ideal Customer Profile.

Right time means you send messages during working hours, with floating intervals between interactions.

The right content is relevant to your potential customer interests and doesn't sound salesly.
In addition to these points, to have a high reply rate, you need an optimized profile to look trustworthy to people you message to. 
Check out how to optimize your LinkedIn profile step by step.  
LinkedIn search limits 
Are there any search limits on LinkedIn? Yes!
With a free LinkedIn plan, you have to lean to the Commercial use limit. It allows you to make no more than 300 searches per month. After reaching this limit, you will see such an alert.

In this case, either wait until the 1st day of the month to refresh the limit or upgrade to a paid plan.
Also, you are limited to 1,000 profiles per search. To illustrate it, I searched for CEOs in the United States and got more than 3 million results, but in my free profile, I had only 100 pages with ten results each available.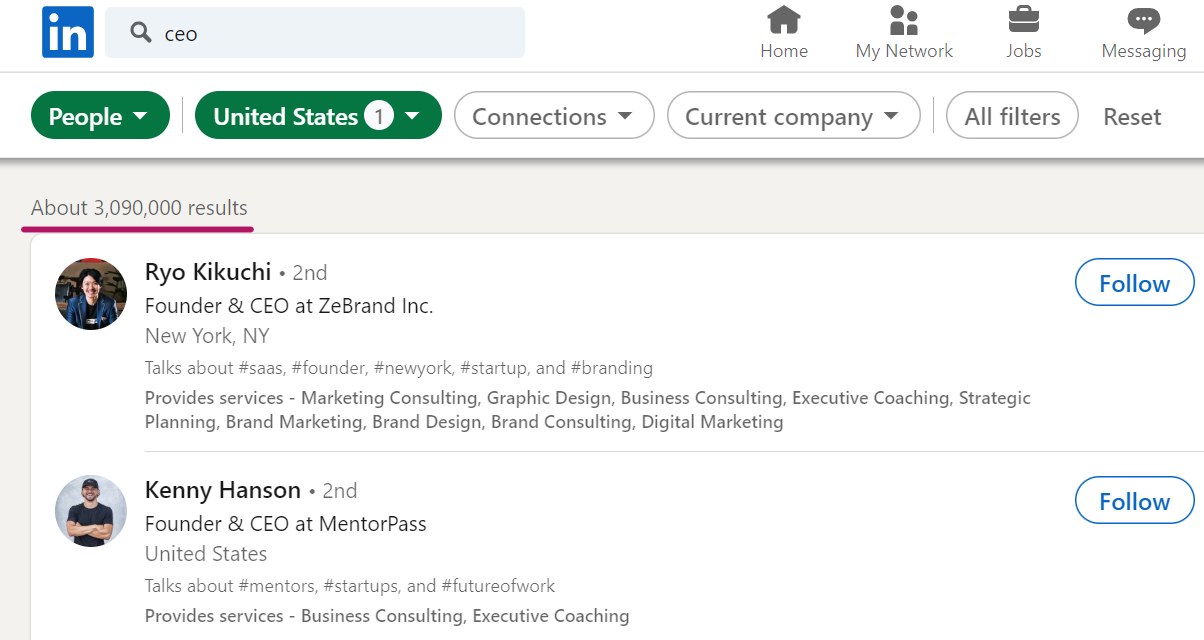 With a Sales Navigator profile, you are free from Commercial use limits and have 2,500 search results available. 
The obvious way to bypass this limit is to use more search filters in one search that don't overlap with your next searches. 
How many profiles can you view on LinkedIn?
If you use a free plan, you can view no more than 500 profiles per day. After upgrading to a paid plan, your number of views is limited to 2,000 profiles per day.
What does LinkedIn see as a suspicious activity?
Here we compiled an additional list of activities that may seem suspicious to LinkedIn algorithms except for exceeding the above limits.
The total number of your activities per day exceeds 250. For example, it could be 100 messages sent per day and 150 connection requests.

You send 100 messages to 100 different people.

You have too many pending invitations .

You have a low acceptance rate.

Your invitations are marked as spam by LinkedIn users.
How to bypass LinkedIn limits?
The simplest way to bypass LinkedIn limits is to use multiple profiles. For example, if you use LinkedIn for prospecting in different countries, you can create separate profiles for each of these countries. This way, your limits are multiplied by the number of your profiles. But in this case, you need to optimize and warm up these profiles before using them for automatic outreach.
In the Impasto.io dashboard you can add up to 10 profiles and launch prospecting campaigns you can add up to 10 profiles to the Impasto.io dashboard and launch your prospecting campaigns simultaneously.To automatically secure your profile from getting banned, we recommend using Impasto.io.
To Sum up
What is the weekly invitation limit on LinkedIn? You have 100 connection requests to send per week for a regular profile, free or paid.
How many messages can you send on LinkedIn a day? There is no strict limit, but it is recommended to stick to up to 100-150 messages per day. At the same time, it should not be 100 messages to 100 people.
How many InMails can I send with a premium subscription? It depends on your profile type. For example, it is 50 InMails for Sales Navigator Core.
What is the LinkedIn search limit? The search limit is nearly 300 searches per month for free profiles. To increase this limit you need to upgrade to a paid subscription.
How many profiles can you view on LinkedIn per day? View no more than 500 profiles for a free plan and up to 2,000 profiles for premium plans.
If you wish to use automated tools to save time on routine, use Impasto.io. It allows you to automate your outreach safely as it leans to the above limits. And the best part is that you can add up to 10 profiles to the Impasto.io dashboard and launch your prospecting campaigns simultaneously.